Online Digital Marketing Course
Home ›
Online Digital Marketing Course
Read more about this program on the institution's website
Program Description
BrainStation's Online Digital Marketing Course is designed for professionals looking to develop and enhance their skills with the latest digital marketing techniques and concepts. By the end of the course, professionals will have developed a comprehensive digital marketing strategy, including branding, search marketing, social media, and email campaigns to receive a certificate in digital marketing.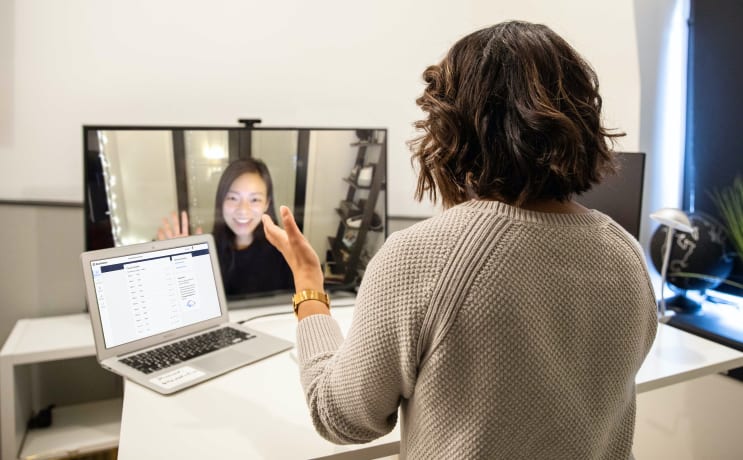 What You'll Learn
Brand Strategy
By the first class, you will be laying the foundation of a brand strategy, with guiding principles and concepts ensuring you're selecting the right channels and messaging for your brand.
Search Marketing
Learn the differences between Search Engine Marketing (SEM) and Search Engine Optimization (SEO) and how these contribute to your overall strategy. You will then get hands-on experience setting up ads and campaigns through Google Ads, and performing site audits to improve SEO.
Social Media
Leverage both organic and paid channels to get your brand's message to your target demographic. Select the channels that will drive the most impact for your brand, and learn to draft messaging and select ad units that add value to your brand.
Email Marketing
Understand how to re-engage your customers using email. Get feedback on email copy and know the rules and regulations that dictate what you send.
Analytics
Understand how to set key performance indicators to track and monitor success. Then get hands-on experience with key digital marketing skills and tools, including Google Analytics, to better understand your marketing performance.
Master Digital Marketing Tools
Google Ads
Google Analytics
Google Search Console
Learn from Industry Leading Guest Speakers
BrainStation students get access to exclusive guest lectures and online panel discussion events led by some of the world's leading subject matter experts and professionals.
Join a Community of World-Class Professionals
When you take a BrainStation online course, you are learning with the very best. Enroll today to tap into a global network of instructors and students at some of the most innovative organizations in the world.
Experience the Future of Learning
BrainStation provides an unmatched online learning experience, with a world-class, data-driven learning platform, engaging live classes that emphasize collaboration and feedback, and comprehensive training and development resources. Learn in-demand digital marketing skills with engaging live lectures, and then apply them immediately, working on projects in a collaborative, online setting.
Flexible Payment Options
BrainStation offers some of the most competitive payment options for digital learning, with a range of flexible plans and scholarship opportunities.
What Our Students Are Saying
"The best part of my experience with BrainStation was the great Instructors and the well-organized course materials. I was very impressed with what we did in the class, which was heavily focused on hands-on projects."

Sonny, Course Report

"My experience at BrainStation was nothing short of fantastic. The staff is extremely professional, insightful, and attentive. The facilities are superb and create an ideal environment for both learning and networking. I would definitely consider taking another BrainStation course to continue my professional development."

David, Google

"I've taken multiple professional development courses and BrainStation has by far been my favorite experience ... the teachers are professionals in the industry and always seem to be willing to take extra time outside of class to make sure you're staying up to speed."

Ashleigh, Switchup
Last updated Oct 2020
About the School

BrainStation is the global leader in digital skills training, empowering students and professionals to succeed in the digital age. Established in 2012, BrainStation has worked with over 500 instructor ... Read More
BrainStation is the global leader in digital skills training, empowering students and professionals to succeed in the digital age. Established in 2012, BrainStation has worked with over 500 instructors from the most innovative companies, developing cutting-edge, real-world digital education that has empowered more than 100,000 professionals and some of the largest corporations in the world.
Read less