Online Digital Marketing Bootcamp
Home ›
Online Digital Marketing Bootcamp
Read more about this program on the institution's website
Program Description
BrainStation's Online Digital Marketing Bootcamp is an intensive, project-based learning experience, designed to prepare you for a new career in marketing.
To replicate the workplace, the program emphasizes collaboration and outcomes-based skills development, with a low student-teacher ratio that gives you the chance to work directly with Educators from some of the most innovative companies in the world.
During the program, you will use tools like Google Ads, Google Analytics, Facebook Ads Manager, Hootsuite, and more to master digital marketing tactics and techniques, including search engine marketing, content development and management, social media, advanced analytics and reporting, and more.
At the end of each module, you will apply new skills to complete a real-world project, culminating in a final portfolio piece, which will allow you to develop in-depth knowledge of all aspects of a cutting-edge digital marketing strategy.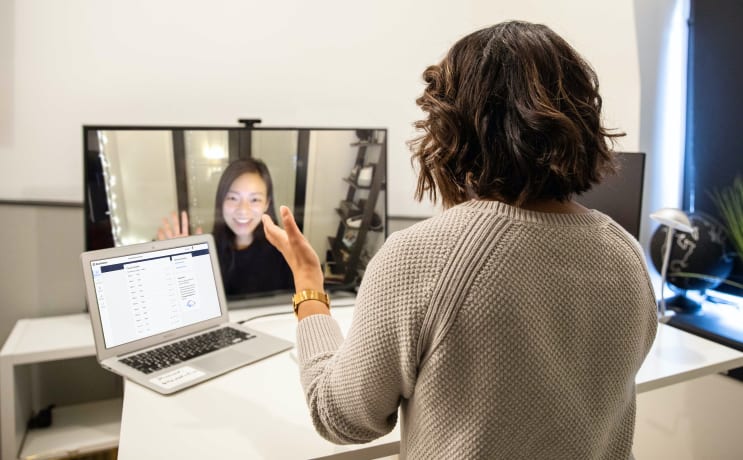 What You'll Learn
Digital Marketing Strategy
Understand fundamental digital marketing campaigns, concepts, and techniques, including the use of market and user research to develop global brand positioning and strategy, omnichannel experiences, customer journeys, personas, and more. You will bring all areas of digital marketing together to nurture users through the digital marketing funnel.
Content Marketing
Develop a global content strategy, including objectives, metrics, and guidelines. You will then gain the first-hand experience with content marketing management, including keyword research, editorial calendars, content production, and distribution.
Email Marketing
Learn email marketing best practices and techniques, including audience development, personas, email list creation and segmentation, drip campaigns, newsletters, chatbots, key performance metrics, landing pages, email marketing regulations, and more.
Social Media
Understand key demographics and use cases for all major social media platforms. You will then learn to develop a social media marketing strategy, including social content development, management tools, processes, metrics, and measurement.
Performance Marketing
Learn the fundamentals of performance marketing through core search engine optimization (SEO) principles to increase online visibility, domain, and page authority. You will then learn to leverage Google Ads, creating campaigns, and ad groups to generate leads and conversions right away.
Analytics and Reporting
Using Google Analytics, Google Data Studio, and Tableau, you will learn the data analysis and visualization best practices, allowing you to track and report on performance, make data-driven decisions, and optimize campaigns and content.
Learn from Industry Leading Guest Speakers
BrainStation students get access to exclusive guest lectures and online panel discussion events led by some of the world's leading subject matter experts and professionals.
Experience the Future of Learning
BrainStation provides an unmatched online learning experience, with a world-class, data-driven learning platform, engaging live classes that emphasize collaboration and feedback, and comprehensive training and development resources. Learn new in-demand skills with engaging live lectures, and then apply them immediately, working on projects in a collaborative, online setting.
Preparing You for a Career in Digital Marketing
Your experience at BrainStation will prepare you for your new career, giving you the confidence, knowledge, and experience needed to succeed.
Our Hiring Partners
BrainStation has partnered with the most innovative organizations and industry leaders in the world to define digital skills training for the future of work. This network of partnerships connects graduates across North America with cutting-edge companies looking to hire top emerging talent.

What Our Students Say
"Like many companies, there's a ton of digital focus on my team at work. This course allowed me to participate in new conversations, and it inspired me to learn from other people and brands, to continue to evolve the way we work and communicate."

Aimee

Manager of Lululemon's Global Store Ambassador Program
Flexible Payment Options
BrainStation offers some of the most competitive payment options for digital learning, with a range of flexible plans and scholarship opportunities.
Last updated Aug 2020
About the School

BrainStation is the global leader in digital skills training, empowering students and professionals to succeed in the digital age. Established in 2012, BrainStation has worked with over 500 instructor ... Read More
BrainStation is the global leader in digital skills training, empowering students and professionals to succeed in the digital age. Established in 2012, BrainStation has worked with over 500 instructors from the most innovative companies, developing cutting-edge, real-world digital education that has empowered more than 100,000 professionals and some of the largest corporations in the world.
Read less