Online Course: Writing Successful Grant Proposals
Home ›
Courses ›
Online Course: Writing Successful Grant Proposals
Read more about this program on the school's website
Program Description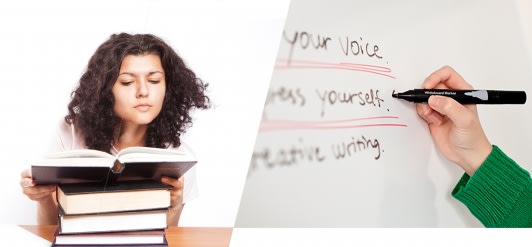 Writing Successful Grant Proposals
Writing successful grant proposals is a skill you can learn!
A successful grant proposal is more than an excellent scientific research idea. The idea needs to be conveyed in a clear and compelling manner with realistic objectives, state-of-the-art methodology, and a well-structured work plan and budget. Also, you must present yourself as the best person to carry out the research idea. This course teaches you how to optimally convey your research idea to funding agencies and reviewers, and to maximize your chances of success. The course will run for four weeks, and you will need to reserve 2-3 hours per week for it. If you have not yet written a grant proposal or want to improve your proposal writing skills, then follow this course. You will learn to:
Choose the correct funding scheme
Make a realistic schedule for the proposal writing effort
Distill your research idea into a few sentences
Write the proposal text in a style that impresses reviewers
Make effective graphics
Present your research track record and CV in the best light
Structure a realistic work plan and budget and
Avoid common pitfalls. The course expert for "Writing Grant Proposals" is Karen Galindo, who has more than 25 years of experience in writing, editing, and reviewing successful grant proposals in Europe and the USA.
Learning Objectives
Be able to choose the correct funding scheme for your grant proposal. (know that some schemes are more structured than others)
Understand what you can do to learn everything you need to know about the organization you want to apply for a grant
Know what organizations give out grants
Understand that you need to check your eligibility
Be able to create realistic planning for writing your proposal in accordance with the deadlines from your chosen funding scheme
Gain insight into bad/weak examples of formulated big ideas
Be able to clearly articulate your big idea where the grant proposal is based on (in three sentences)
Know what elements there are in a proposal (and which elements are specific for a certain grant)
Understand what information should be contained in the elements
Understand what parts are included in the narrative, determining your own subheadings to include and on what parts you will spend your time
Be able to create an outline of the break of the work in work packages
Identify common pitfalls in writing a grant proposal and replace these with smarter writing examples
Understand the most common formats used in the PI section
Understand what to include in the personal statement
Change your CV points into a compelling personal statement
Understand what elements to include and combine everything to a compelling abstract
Understand why you need to incorporate graphics and charts into your grant proposal and how you can do that
Understand how to come up with a budget (top-down vs. bottom-up)
Be able to think about the knowledge utilization part (reason and what to include)
Understand how to write a rebuttal
Know what steps you can take to wrap up your proposal
Course topics
This course consists of four learning units, spread over four weeks. The learning units consist of the following topics:
Learning Unit 1:
Choosing a funding scheme
Checking your eligibility criteria
A realistic timing and planning
Formulating your big idea
Learning Unit 2:
The elements of a proposal and the information it holds
The parts to include in the narrative
Weak and smarter writing examples
Learning Unit 3:
The primary investigator section
A personal statement
Writing a compelling abstract
Using graphs and charts
Learning Unit 4:
Creating an overview of budgets
The knowledge utilization part
The rebuttal
Wrapping up your proposal (with a bow)
Learning Methods
The whole course will take place online. The following learning methods will be used:
Web lectures by the expert
Real-world examples
Cases
Self-editing exercises
Group discussions
Course Deadlines
Week 0
Sunday before start date - introduce yourself
Week 1
Sunday – complete Learning Unit 1
Week 2
Sunday – complete Learning Unit 2
Week 3
Sunday – complete Learning Unit 3
Week 4
Sunday – complete Learning Unit 4
Assessment
There will be no form of assessment in this course.
Accreditation
There is no accreditation available for this course.
Entry Requirements
To enroll in this course you need:
To have a (basic) idea of what you want to ask funding for
An academic background
Sufficient proficiency in English reading and writing (B1 level of the Common European Framework of Reference)
Please note
As this is an online course, you do need access to an internet connection in order to be able to complete assignments and communicate with fellow participants.
The course is offered by

Last updated Sep 2020
About the School

Elevate Health offers a comprehensive range of online medical courses for researchers and healthcare professionals. Courses can be studied exclusively online, or as part of a blended plan that feature ... Read More
Elevate Health offers a comprehensive range of online medical courses for researchers and healthcare professionals. Courses can be studied exclusively online, or as part of a blended plan that features face-to-face sessions in addition to distance learning. However you choose to study, you do so at your own, wherever you are in the world -- all you need is an internet connection.
Read less