Program Description
EJO English Language Online Learning
Learn wherever you are with an internet connection, home, office or somewhere else! Learn at times convenient for you and work at your own speed over a prescribed time period!
With so much flexibility, learning online is ideal for those who lead busy lives.
Some of our students take these courses before or after taking another EJO course (English Home Lessons or an International Summer Programme). Many take them independently.


Practical English Starter is suitable for:
Beginner - Elementary learners who want to improve their core English skills in the most efficient way possible
| | |
| --- | --- |
| TOEIC | CEFR |
| 10 - 250 | A2 - A2 |

Practical English Starter is the perfect course for absolute beginners, or those needing to re-learn some of the very basics of English. The course focuses on practical, everyday topics like introducing yourself, numbers, shopping, and transport. Those who are willing to study 2-3 hours a week over several months will see a significant improvement in their level and in international exam test scores.
Each lesson offers varied content and task types and follows a clear and proven learning cycle to build skills systematically. Students are exposed to a wide range of every-day topics and accents from around the English-speaking world to help prepare them for travel or to help them progress to a pre-intermediate level of English and further study.
The levels of listening and reading texts are carefully graded to help build confidence. Short, focused pronunciation and speaking exercises allow learners to record their voice and focus on the stress and intonation of core vocabulary.
Lessons are broken down into very short modules so they can be completed either on-the-go on a mobile device, or on a PC or tablet. Students can begin a lesson, take a break and simply pick up where they left off. An end-of-lesson test helps to consolidate the language learned and provides an immediate benchmark of progress made.
Students who have successfully completed the Practical English Starter should progress to Practical English 7 to continue their studies.

Course Features
6 content rich-lessons at A1 level covering a range of topics presenting language in day-to-day situations.
A suggested learning path that helps beginner-level students focus on a specific topic and gain practice within that topic area in grammar, speaking, listening and reading.
A wide range of exercise types, with supporting illustrations and photographs, to provide interest and aid comprehension.
Material that includes a variety of accents from both English and non-English speaking countries.
Progress update emails to help stay on track.
Detailed feedback on each activity, plus a full grammar reference to support learning and review.

Course Fees
Course fee: £29.99
Optional extra: £39.99 to include a 20-minute skype tutorial with a qualified teacher
Our courses include within the course fee:
Enrolment (no registration fee to be added to the cost of course)
Programme of lessons as described for the course
Regular emails from your course coach monitoring your progression through the course (Practical English and Need to Read only)


System Requirements
A PC which can be connected to the Internet (ADSL or Broadband).
Microsoft OS (Windows 2000/XP/Vista/7) with Internet Explorer version 7 or above or the latest version of Google Chrome or Firefox, OS X with the latest version of Google Chrome, Firefox or Safari.
Cookies and JavaScript must be enabled. Adobe Flash Player 9.0.45.0 or above (latest version is always recommended), Adobe Reader version 5 or above.
A resolution of 1024x768 or higher.
Last updated Oct 2019
About the School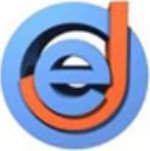 At EJO we maintain a tradition of excellence in the teaching of English Language courses to children, teenagers, and adults, with over 50 years' experience. Our teachers are dedicated to bringing out ... Read More
At EJO we maintain a tradition of excellence in the teaching of English Language courses to children, teenagers, and adults, with over 50 years' experience. Our teachers are dedicated to bringing out the best in each student. We use the most recent textbooks and resources for teaching children, teenagers, and adults and are sympathetic to the needs of each individual student. Our methods combine grammar, reading, and vocabulary with conversation.
Read less