Online Certificate in Database Management
Home ›
Online Certificate in Database Management
Read more about this program on the institution's website
Program Description
Overview
Today, organizations in every industry (i.e. healthcare, finance, retail, telecommunications & others) are being showered with imposing quantities of new information. Along with traditional sources, many more data channels encompassing unstructured data now exist. This proliferation of data from both structured and unstructured sources is giving rise to a phenomenon called "Big Data." Therefore, it is becoming increasingly important to utilize the right tools and techniques to capture and organize a wide variety of data types from different sources (both structured and unstructured), and to be able to easily analyze it within the context of all your enterprise data.
Who Should Enroll
This program is of interest to anyone who wants to use the powerful capabilities of relational databases in conjunction with the new "Big Data" management frameworks for data storage and retrieval, and for data analysis in support of management decision-making. Data architects, data analysts, database administrators, and information technology staff members can all benefit from this program.
Career Insight
Occupational summary for database administrators.
Annual Job Openings:

109,841

(2019)

Projected Growth: 12% (2019-2029)
Median Salary: $90k (Highly experienced workers can earn up to $138k)
Program Benefits
This program is designed to provide students with the expertise needed to effectively manage and analyze both structured and unstructured data. This flexible program allows students to obtain general data analysis and management skills or apply both Oracle and Microsoft SQL Server database management systems. This program also touches on the new emerging frameworks and methods for managing, processing, and analyzing "Big Data".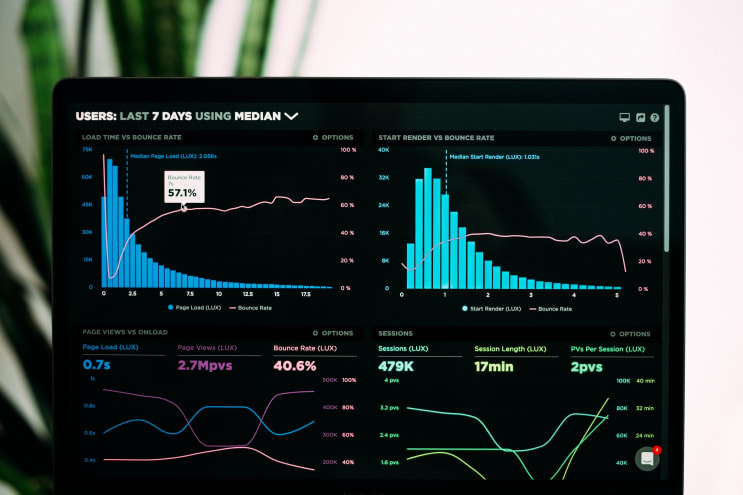 Luke Chesser / Unsplash
Certificate Eligibility and Requirements
A certificate is awarded up completion of a minimum of 150 hours (15 units) of coursework from any combination of the courses listed in the grid below with a grade of "C" or higher in each course.
Some courses may be listed as electives in multiple certificates, students may use a maximum of two courses to fulfill a certificate requirement between two programs.
To become an official candidate in the program, students pursuing the certificate must submit a Declaration of Candidacy with a non-refundable $125 application fee. Students are encouraged to declare candidacy as soon as possible, but no later than after the third course in the program. To receive the digital certificate after completing all program requirements, students must submit a Request for Certificate. All requirements must be completed within five (5) years after the student enrolls in his/her first course. Students not pursuing a certificate are welcome to take as many individual courses as they wish.
English Proficiency Requirement
All certificate programs at UCI Division of Continuing Education (classroom and online formats) require professional-level English language proficiency in listening and note-taking, reading comprehension and vocabulary, written expression, and oral presentation.
Last updated Oct 2020
About the School
In the U.S. News & World Report annual college survey, UC Irvine is ranked among the top 50 universities nationally, and ranks tenth among all public universities.
In the U.S. News & World Report annual college survey, UC Irvine is ranked among the top 50 universities nationally, and ranks tenth among all public universities.
Read less