Online Certificate in Data Analytics for Business
Home ›
Business ›
Online Certificate in Data Analytics for Business
Read more about this program on the institution's website
Program Description
Highly successful businesses have shown that strategic business decisions need to be driven by data analyses. The ability to gather information from data is an in-demand skill that is valuable in any industry. This is why data analytics is among the fastest-growing professions today. Data analysis requires more than relying on reports and statistical analysis. It requires a balance of technical skills and analytical abilities to determine clear, actionable business solutions.
This certificate program covers a wide array of topics; students will learn the fundamental concepts behind collecting, storing, and analyzing data. Through descriptive, predictive, and prescriptive analytics, students will also learn how to utilize analytic tools and models to reliably forecast trends and behaviors, effectively utilize visualization tools, and create effective strategies.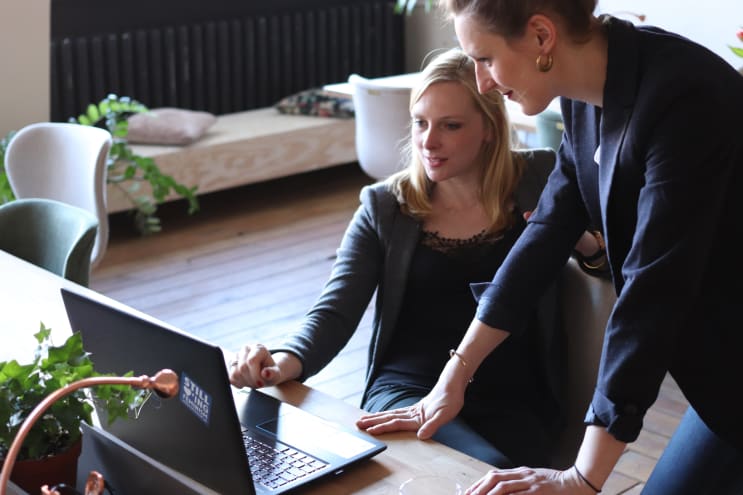 Who Should Enroll
The Data Analytics for Business Certificate is a comprehensive program designed for working adults within a wide range of professional backgrounds to develop the skills they need to succeed in this exciting, high-growth field. Learn how to better understand organizational data and business processes in ways that drive results. Specific job titles that would benefit from this program include Business and Data Analysts, Marketing, Sales, Operations, and those professionals looking to broaden their skills.
Career Insight
Occupational summary for operations management analysts in the United States.
Source: Economic Modeling Specialists Intl.
Jobs: 713,451 (2019)
Projected Growth: 13.6% (2019-2029)
Annual Salary: $83k-$152k (25th-75th Percentile)
Program Benefits
Define appropriate business goals for implementing better data-driven decisions.
Develop actionable plans from existing corporate data and initiatives to evaluate the effectiveness of current strategies.
Create and explain data visualizations to support data understanding.
Perform data analysis on various data sets using industry-standard tools.
Utilize a variety of analytics techniques for model training and validation.
Collect, select, describe, profile, and prepare data from various sources for analysis.
Explain the differences between descriptive, predictive, and prescriptive analytics and how each fits into the data analytics workflow.
Develop plans to deploy analytics models, including monitoring, maintenance, and formal review of the project.
Create decision plans to optimize business processes, mitigate risks, and guide decision making.
Communicate model and analytics results to all levels of management.
Certificate Eligibility and Requirements
A certificate is awarded upon completion of 13 credit units (11.5 required and 1.5 elective credit units) with a grade of "C" or higher in each course. Some courses may be listed as electives in multiple certificates, students may use a maximum of two courses to fulfill a certificate requirement between two programs.
To become an official candidate in the program, students pursuing the certificate must submit a Declaration of Candidacy with a non-refundable $125 application fee. Students are encouraged to declare candidacy as soon as possible, but no later than after the third course in the program. To receive the digital certificate after completing all program requirements, students must submit a Request for Certificate. All requirements must be completed within five (5) years after the student enrolls in his/her first course. Students not pursuing a certificate are welcome to take as many individual courses as they wish.
Last updated Oct 2020
About the School
In the U.S. News & World Report annual college survey, UC Irvine is ranked among the top 50 universities nationally, and ranks tenth among all public universities.
In the U.S. News & World Report annual college survey, UC Irvine is ranked among the top 50 universities nationally, and ranks tenth among all public universities.
Read less