Online Certificate in Cyber Security
Home ›
Online Certificate in Cyber Security
Read more about this program on the institution's website
Program Description
Overview
Corporations have been put on alert to heighten their infrastructure and data security due to threats from hackers and cyber-terrorists. Government agencies and customers have dramatically increased their requirements of corporate security procedures. Develop the skills you need to succeed in this rapidly expanding, dynamic field.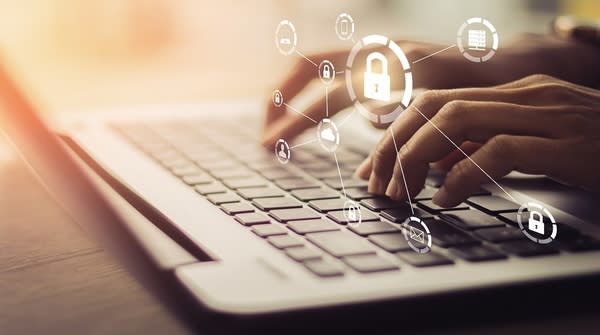 The curriculum focuses on developing a comprehensive understanding of the principles for designing, engineering, and managing secure information systems environments. Core topic areas include access control, application development security, business continuity and disaster recovery planning, cryptography, information security governance and risk management, legal, regulations, investigations and compliance, operations security, physical (environmental) security, security architecture and design, and telecommunications and network security. This program will help prepare you to sit for the Certified Information Systems Security Professional (CISSP®) exam administered by the International Information Systems Security Certification Consortium, Inc., (ISC)2®.
Who Should Enroll
This program has been designed to benefit security professionals who require CISSP® certification and work on software development and information technology infrastructure teams, security technicians working with Internet service providers, application service providers, systems integrators, and security auditors. Business professionals who must combat potential cyber-threats and attacks that endanger their organizations' data will also benefit from this program.
The program also includes courses to expand technical skills and enable security professionals and those training to be security professionals to pursue and maintain a variety of industry certifications. The courses include current findings from academic and technological research and state-of-the-art practice.
Career Insight
Occupational summary for information security analysts in the United States.
Jobs: 112,392 (2019)
Projected Growth: 24.9% (2019-2029)
Annual Salary: $98k-$156k (25th-75th Percentile)
Program Benefits
Develop key knowledge of information systems security, including access control, administration, audit and monitoring, risk, response, and recovery
Implement government and customer imposed security requirements
Develop best practices for business continuity planning in the event of a major disaster or major change in the business
Broaden your knowledge to include the implementation of multiple technologies, including client/server, Web, mainframe, and wireless
Design, diagnose, implement, manage, and resolve complex computer security threats
Gain the knowledge required to obtain your CISSP® certification
Required Courses:
Introduction to Cyber Security
Secure Systems
Security Architecture & Design
Elective Courses (minimum 6 units)
Host and OS Security
Database Security
Network Security: Concepts & Technologies
Introduction to Computer Forensics
Transfer Credit
Graduates from UCI Division of Continuing Education's Information Systems Security Certificate program are eligible to transfer credits to the University of Wisconsin-Platteville, Master of Science in Criminal Justice and University of Maryland, Baltimore County (UMBC), Master's in Professional Studies (MPS): Cybersecurity Programs.
Last updated Oct 2020
About the School
In the U.S. News & World Report annual college survey, UC Irvine is ranked among the top 50 universities nationally, and ranks tenth among all public universities.
In the U.S. News & World Report annual college survey, UC Irvine is ranked among the top 50 universities nationally, and ranks tenth among all public universities.
Read less