Program Description
Master core bartending skills in your own time, at your own pace. Now, with lifetime access for just €24.
What you'll get with our online course
3.5 hours of on-demand videos
35 bartending lessons
48 cocktail recipes
Access to our exclusive workbook
A certificate from the world's leading bartender school after passing the exam
The freedom to learn on your laptop, phone or TV
Get all this for life, at just £22.
*The instructor speaks in English, but subtitles are available in Spanish, French, German and Italian.
A sneak peek of the course content
Why take this course?
Do you want to get into the industry? Improve your skills? Or simply want to learn how to make great drinks? Whatever you're looking for, you'll find it in our online course.
Over the past 20 years, we've designed the world's leading bartender courses. And for this online programme, we've channelled our extensive expertise into 3.5 hours, creating the industry's most comprehensive online bartending course.
Become a bartender, wherever you are
Learn from the industry's best bartenders
Over 20 years' experience in the industry. More than 50,000 satisfied students. Over 25 schools across the globe. When it comes to bartending, we know our stuff. So when you take our online course, you can be sure you're learning from the best.
Develop core bartending skills
In just over three hours, you won't just learn cocktail recipes. We'll actually teach you the essential techniques and skills needed to become a good bartender. Uncover the history of mixology. Learn pouring techniques. Explore flavour combos. And master impressive serving skills. Our expert instructor Gavin Wrigley will teach you all this, and more.
Choose your own schedule
Got the passion but not the time? This online course is a super-convenient (and comprehensive) way into the world of bartending. From the comfort of your own home, you can watch and learn or follow along. And with lifelong access, you can stop and start whenever you like.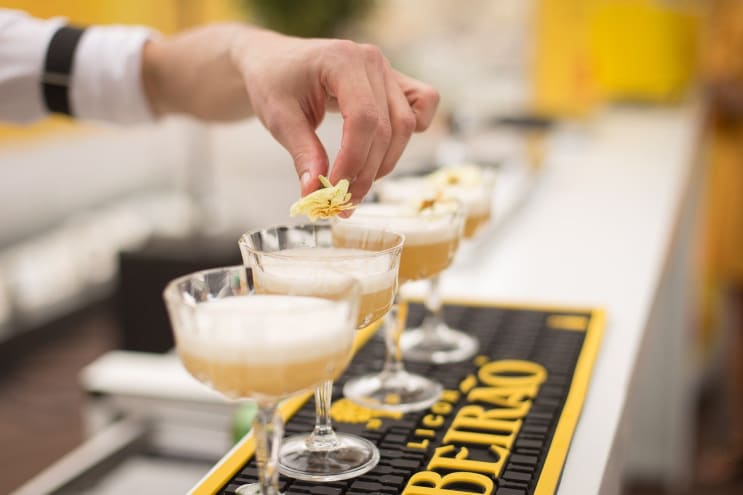 Meet your instructor
Gavin Wrigley
Head of Education at European Bartender School
20 years in the bartending industry
6 years as a bartending teacher
10 years as a manager of leading bars, nightclubs and cocktail catering companies
Judge in bartending competitions worldwide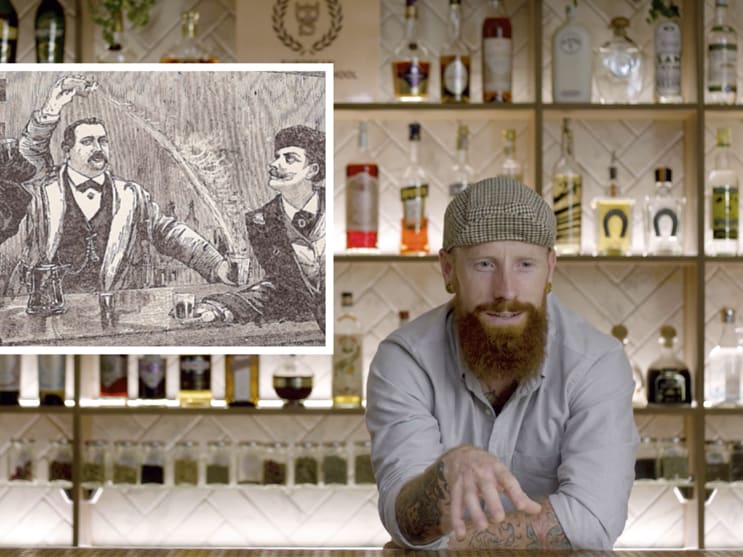 Course Content Overview
In 3.5 hours, you'll learn
The perfect serve
With cocktail making, getting the flavours right is just the tip of the iceberg. Nailing the perfect serve encompasses everything, from glassware and ice to garnish and mixer. Gavin will talk you through how to put together the ultimate gin and tonic, Aperol spritz and rusty nail.
The history of cocktails
Bartending has a rich and chequered past that's heavily influenced the industry today. Follow the intriguing journey of the cocktail, beginning in the 1800s, through to pre-prohibition America and the tiki era – right up to modern-day mixology.
Essential methods and techniques
This course arms you with core skills you can put into practice behind any bar. Gavin will teach you the fundamental techniques of shaking, pouring, muddling, stirring and rolling. He'll also cover more advanced methods, like the double bottle pour and chase pour.
Equipment
Get to grips with the key equipment you'll use behind a real bar – or your very own at-home bar. You'll work with stirring glasses, shakers, strainers, spoons, citrus squeezers, muddlers, jiggers and more.
Cocktail recipes
The wonderful world of cocktails awaits. You'll start with the staples, then quickly move on to more complex creations. Discover the daiquiri, mojito, white Russian, pisco sour and plenty more.
Flavours
You know what goes into a cocktail. Now it's time to learn why. Gavin will cover the five key flavours: sweet, sour, bitter, salty and umami. He'll then explain how to strike the right balance and invent your own creations.
Any questions?
Is there an exam?
Yes, there will be a short multiple-choice exam at the end of the course so you can put everything you've learnt to the test.
Will I receive a certificate of completion?
Yes, you'll be awarded an EBS online course certificate, complete with your test score and a summary of everything you've learnt.
How long is the course?
The course is just over three hours of video content, divided into different lessons including recipes, history and bartending tips. You can re-watch the episodes whenever you like.
What's included in the course?
As well as the online lessons, you'll also have access to a detailed workbook filled with recipes, theory and explanations you can study after class.
Do I have to complete the course within a specific time frame?
Nope, you can complete the course in your own time, at your own pace. Once you've purchased the course, you will have unlimited access for life.
What happens after I finish the course?
You can go back and review the course materials at any time. And if we've inspired you to learn more about the bartending world, you can check out some of the other courses we offer.
Why is this course for you?
By taking this course, you will
Learn a practical skill you can build upon
Develop essential bartending skills and industry insight
Gain vital product knowledge
Add skills to your CV and enhance your career prospects
Discover how to make a range of cocktails to impress friends and family
Get inspired to create your own at-home bar
Enjoy a flexible approach to learning and study at your own pace
Last updated May 2020
About the School
European Bartender School is the world's leading bartending school. We pride ourselves on training aspiring bartenders to a globally recognised standard. We already trained +70,000 graduated for 20 ye ... Read More
European Bartender School is the world's leading bartending school. We pride ourselves on training aspiring bartenders to a globally recognised standard. We already trained +70,000 graduated for 20 years.
Read less
Barcelona ,
London ,
Phuket ,
Paris ,
New York ,
Amsterdam ,
Cape Town ,
Stockholm ,
Rome ,
Kos ,
Sydney
+ 10 More
Less