Online BBA in Entrepreneurship
Home ›
BBA ›
Online BBA in Entrepreneurship
Program Description
Why Earn an Online BBA?
Build A Career That Will Be in Demand for The Long Term
Gain A Global Perspective on The Business World and Develop Your Professional Flexibility
Follow Your Aspirations and Embrace New Educational Opportunities – One Step Away from an MBA
Acquire a Combination of Hard & Soft Skills and Become Highly Competitive
Take Advantage of the flexibility of online education
Prepare to Face the Challenges of the 21st Century
Increase Your Innovative Potential
Program Description
The Online BBA in Entrepreneurship prepares students to face the challenges presented by the globalized economy and provides the knowledge and skills required to work across borders. Online BBA students develop greater cultural intelligence and awareness, which enables them to work effectively with people who have vastly different values and behaviors.
The Online BBA in Entrepreneurship motivates students to tap into their entrepreneurial spirit, generating novel ideas and seeing them through to completion.
The Online BBA in Entrepreneurship is a multicultural program for those international students who are looking to develop a solid understanding of the numerous core business concepts from a global perspective.
This Online BBA in Entrepreneurship provides students with the education needed to launch their own businesses, empowering them with the tools to fashion new products, and oversee developments for existing companies worldwide.
The Online BBA in Entrepreneurship applies the latest teaching methodology, case studies, situational analysis, simulation games, and hands-on classes that teach practical skills that are applicable to today's dynamic, modern business environment. Earn your Online BBA in Entrepreneurship and you will learn how to create business plans, incorporate innovative and sustainable practices into business operations, and how to sell business proposals to prospective investors.
Online BBA in Entrepreneurship is an innovative business degree focused on the development of entrepreneurial potential and skills. The program concentrates on current market research, new global business opportunities, and development.
5 Advantages of Online BBA in Entrepreneurship
Creativity – Let go of convention, find new solutions to various problems, and develop innovative ideas independently or in a team.
Entrepreneurship – Learn to lead, search for new opportunities, and implement and commercialize new ideas.
Modern Technologies – Equip yourself with the latest tools in technology and be a frontrunner in innovation.
Change Management – Embrace and encourage change.
Managing Diversity & Globalization – Develop your cultural aptitude and emotional intelligence to effectively negotiate and collaborate across borders.
Key Facts
Duration of the program – 3 years
Language of the program – English
Intakes – October, January, April / Yearly
Location – Online
Program Highlights
Faculty with Industry Experience
Practical Knowledge Applicable on a Global Scale
Career Opportunities with Multinational Companies
Holistic digital experience supported by Microsoft and flexibility
Technology and innovation-driven education
Discover Online BBA in Entrepreneurship
Study Business Administration at a Business School Where "Digital" is at Its Core. GBSB Global is the only higher education institution in Spain accredited by Microsoft as a leader in digital education. Set yourself apart from the competition.
Earn Accreditation in addition to your master degree through the ACCA, the renowned international Association of Chartered Certified Accountants
Obtain a differential qualification with Microsoft Imagine Academy – GBSB Global prepares students to meet market demand in digital technologies
Be a part of the technical revolution. Embracing the hi-tech world of today and using these tools to place you at the forefront of innovation in business.
Learn differently. Think differently. Earn your Online BBA at GBSB Global Business School, a business school reshaping the way business is taught.
Why GBSB Global?
The only business school in Spain with international accreditation from ASIC
The first and only official Microsoft School in Spain, accredited by Microsoft as a leader in digital education, providing students with the most state-of-the-art learning experience from day one
Official Microsoft Showcase School
The only business school in Barcelona and Madrid with the status of ACCA Computer Based Examination Center
Member of The Accreditation Council for Business Schools and Programs (ACBSP), USA
Recorded as one of the best business schools in Europe by MYBS (Mind Your Own Business School)
Recognized as a leader in global education by Newsweek Magazine
Ranked No. 1 in Europe in the Guide to Sustainability Schools
Official member of the European Council for Business Education (ECBE)
Repetitive winner of International Business Ethics Case Competition, USA
Global Diversity | Faculty from 20+ countries
Focus on Innovation | From teaching methods, course curriculum and workshops to fully digitalized educational environment we are all about innovation and challenging status quo
Employability & Career Development Opportunities | Practical knowledge and skills, career counseling and individual coaching sessions
Last updated Jun 2020
About the School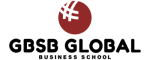 For future business leaders to succeed in this world of extraordinary challenges it will require new kinds of management skills and capabilities. At GBSB Global Business School we are committed to pro ... Read More
For future business leaders to succeed in this world of extraordinary challenges it will require new kinds of management skills and capabilities. At GBSB Global Business School we are committed to providing our students with more exposure to global trends and cross-cultural proficiency, developing the capacity to communicate with people of different backgrounds, and the ability to feel at home everywhere in the world.
Read less