One Year MBA Program in Management
Home ›
One Year MBA Program in Management
Read more about this program on the school's website
Program Description
The UoPeople Master of Business Administration offers a hands-on approach to both business and community leadership, as part of a cutting-edge and stimulating educational experience. The UoPeople MBA instills the knowledge, skills, and attitudes needed to pursue personal and professional goals, as well as excel in today's diverse organizations. Its graduates are positioned to thrive in business, industry, government, and nonprofit management.
The combination of the international student body, instructors from top universities worldwide, and high-quality education ensure an exceptional learning experience.
Courses are nine weeks in length, and students may take as many as three courses each term. The MBA can be completed in as little as six terms, or fifteen months of full-time study. Students also have the flexibility to enroll for part-time study and take one course per term.
University of the People considers both what applicants have achieved in the past and what the evidence suggests they have the potential to achieve in the future. And, in keeping with its mission, admits students from all parts of the globe – creating a student body that mirrors today's diverse society.
Program Goals
The MBA learning goals specify competencies that provide a foundation for graduates.
The Program:
Provides an understanding of the key sociological, psychological, and organizational concepts and theories necessary for effective leadership and management.
Covers the knowledge and skills needed to plan, structure, manage and monitor organizations.
Introduces methods for improving productivity, responsiveness, quality, and customer/client satisfaction.
Provides in-depth knowledge of operational areas and their functions, processes, and interrelationships.
Develops cross-cultural awareness and an understanding of the globality of today's economy.
Fosters the ability to act creatively and be a driver for change.
Instills an appreciation for the importance of legal and ethical behavior on the part of the organization and its members.
Nurtures student potential and promotes increased self-awareness and growth.
Supports the development of networks among peers from around the globe.
Students Learn How To:
Analyze core business processes.
Think systemically.
Manage the decision process.
Prepare economic analyses.
Position organizations for a competitive advantage.
Formulate strategic and tactical direction.
Understand the effective uses of technology.
Support and encourage a culture of innovation.
Manage conflict and foster collaboration.
Apply techniques for delegation and empowerment.
Understand the influence of culture and globalization on organizations.
Work in groups and display enhanced interpersonal skills.
Effectively communicate within an organization.
Function in an ethical manner.
Take ownership of their own personal and professional growth.
Admission Requirements
As an accredited University, UoPeople has a number of requirements for all potential applicants, to help maintain a strong, intellectual student body. To meet admission requirements, applicants need to be 16 years old or older and be able to demonstrate a bachelor's degree completion. In addition, applicants need to have:
Be able to demonstrate undergraduate degree completion.
Have English proficiency.
A minimum of two years of work experience.
One reference (from an employer/lecturer etc.).
To apply for admissions consideration to our MBA program, applicants must complete an online application, including payment of a $60 non-refundable Application Fee.
Non-Native English Speakers
In addition, applicants who are non-native English speakers, or did not complete their undergraduate degree in an institution where the primary language of instruction is English, are required to provide proof of English proficiency during their application process. Should applicants be unable to provide proof of English proficiency, they will need to successfully complete a UoPeople English course before proceeding to UoPeople MBA Foundations.
Entrance Exams
Entrance-exams are not required for admission – this means that you do not need to submit any standardized test scores in order to be accepted to the online degree program at UoPeople. GMAT is not needed.
MBA Foundations Courses
In order to be accepted to a graduate degree program, students must successfully complete the UoPeople MBA Foundations Courses. The UoPeople MBA Foundations Courses are designed to equip students with the necessary skills needed to thrive in their academic degree studies. Once students have successfully passed the UoPeople MBA Foundations Courses, and submit their proof of Bachelor's degree completion document, they may continue as degree students at UoPeople in their MBA degree program. The UoPeople MBA Foundations Courses count towards the MBA degree credit requirements.
Resume
Applicants submit a resume showing at least two years of work experience.
Letter of Recommendation
Applicants submit a letter of recommendation from one individual who can write knowledgeably about their academic background and/or work experience. The letter should be formally written and addressed to the UoPeople Office of Admissions. Applicants should submit the recommender's first and last name, email address, and phone number including the country code.
Submitting Proof of Bachelor's Degree Completion
Submitting proof of Bachelor's degree completion may be satisfied during your first term at UoPeople through the submission of:
Official diploma (or transcript showing graduation) sent directly to UoPeople (either mailed or submitted online); or
A photocopy of the original diploma (or transcript showing graduation) certified by a notary sent directly to UoPeople (either mailed or submitted online); or
The best evidence available, including a signed certification from the applicant regarding earning a diploma, a written explanation of why a diploma cannot be sent, and an attachment of the best evidence available. Every case will be evaluated separately and it is at the university discretion to allow sending only the best evidence available.
Sending Documentation
For the quickest processing of your application materials, it is advised to send your documents electronically directly to your admissions advisor or to admissions@uopeople.edu
Refugees and Asylum-Seekers who are unable to produce original diplomas and/or transcripts may submit alternative documentation.
For applicants still wishing to send their documents to the Office of Admissions in Pasadena, California, must send to the following address:
University of the People
595 E. Colorado Boulevard. Suite 623
Pasadena, CA 91101, USA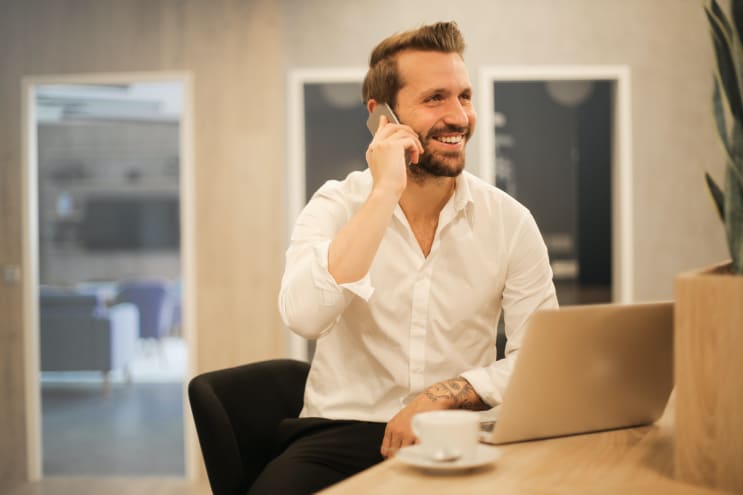 Transferability
Transferring Credits to UoPeople:
Students and applicants at UoPeople have the option of transferring credits toward their degree programs at UoPeople.
For graduate degree programs UoPeople may award the transfer of up to 50% of the required program credits. This means that students can transfer no more than 18 toward the completion of a Master's degree.
Transferring Credits from UoPeople to Other Institutions:
The transferability of credits and credentials is at the complete discretion of the institution to which you seek to transfer, and may include a transfer fee.
Paying For School
The University of the People does not charge students for their educational instruction, course materials, or annual enrollment. It does charge modest fees for application and examination processing. The current fee schedule is as follows:
The Application Fee is non-refundable and must be submitted by the applicant along with the application for admission. The Application Fee does not include any additional fees that may be required for third-party evaluation.
Students are required to pay an Assessment Fee of $200 for every end-of-course examination that they take.
The estimated total fees for the MBA are as follows: $2,460
Cancellation Policy
Students have the right to cancel their Enrollment Agreement at any time and are not charged any Assessment Fees during the first seven days of enrollment or prior to the first day of classes. A student's notice of cancellation must be received by the University in writing via email to student.services@uopeople.edu. Notice of cancellation is effective if it shows that the student no longer wishes to be bound by the Enrollment Agreement or to continue his or her attendance at the University. The notice of cancellation is effective five days after the time the University receives the notification of the cancellation. During this time, the student may notify the University that he or she no longer wishes to cancel his or her enrollment.
Refund Policy
Students who drop or withdraw from a course within the required deadline are not required to pay the Assessment Fee.
The Application Fee is non-refundable except in instances when applicants withdraw their application for admission before an admissions decision is made. Applicants may write a formal request for a refund of the Application Fee to their personal advisor. If approved, refunds will be available to the applicant within 30 days of the submission of the formal request and the refund will be issued using the same payment method used by the applicant to pay the fee.
Students who remain in their course beyond the course withdrawal deadline are not eligible for a refund of the Assessment Fee. The Assessment Fee is only refundable in instances where the University has canceled a student's course or if the student's work was not assessed at all during the course.
Program Requirements
The Master of Business Administration (MBA) requires the completion of at least 36-semester hour credits of graduate-level study including all courses listed for the degree. In order to graduate, students must meet the following requirements:
Complete a minimum of 36 approved credits.
Complete the eight core courses with a grade of C (2.00) or better in each course.
Complete a minimum of three approved graduate elective courses with a grade of C (2.00) or better in each course.
Earn a grade of B (3.00) or better in the capstone project/course.
Earn an overall CGPA of 2.50 or higher for all graduate-level coursework completed.
Complete all requirements for the MBA in no more than 25 terms of active enrollment including any periods of separation from the University.
Curriculum
Individual courses are the building blocks of each degree program. Course requirements are structured to ensure that student study encompasses a broad range of topics and approaches, with an appropriate balance maintained among the three curricular components that comprise a liberal arts education:
General Education
The Major
Electives
Major Courses Required
BUS 5110 Managerial Accounting
BUS 5111 Financial Management
BUS 5112 Marketing Management
BUS 5113 Organization Theory and Behavior
BUS 5114 Management Information Systems and Technology
BUS 5115 Business Law, Ethics and Social Responsibility
BUS 5116 Operations Management
BUS 5117 Strategic Decision Making and Management
Electives:
Students choose electives to reflect individual interests. Choices can be made to gain breadth in general management competencies or to develop depth in some particular area. Students complete at least three elective courses chosen from the following:
BUS 5211 Managing in the Global Economy
BUS 5411 Leading in Today's Dynamic Contexts
BUS 5511 Human Resource Management
BUS 5611 Managing Projects and Programs
Capstone Project
Careers
A Master's Degree in Business Administration is one of the most versatile and valuable degrees available today, which has made it the most popular and desired degree-track for American students. It's not hard to understand why. This practical and comprehensive program trains students in many aspects of business administration including management, accounting, finance & economics, international business, business law, and marketing.
This wide and diverse education offers students the tools they need to succeed in today's complex and evolving business world – providing them with skills that will qualify them for mid and upper-level positions at businesses in any industry, as well as fostering the practical skills and training necessary for entrepreneurs to set up their own thriving businesses.
Many upper-level positions in the finance industry require an MBA, and for students already employed, many will find that their MBA opens new doors for advancement at their companies.
Graduates of MBA programs go on to work in sales, management, human resources, finance & investment banking, marketing management, and accounting. Their skills make them a valuable asset to any business and organization, including non-profit organizations as well.
The Master's Degree in Business Administration offers students a wealth of knowledge as well as opportunities for hands-on learning and network-building.
If you're interested in deepening your understanding of how businesses operate and thrive, as well as expanding your range of opportunities for career advancement, the MBA Program is the right choice for you.
Technology Requirements
To complete a degree program at the University of the People, students will need to have consistent access to a computer with a reliable internet connection. If students are working on a computer that is not their personal computer and are unable to save documents, it's important also to obtain an external drive. Because there are no mandatory video materials for the University of the People courses, this drive can be a simple USB drive.
Most of the learning materials that students will be dealing with in their UoPeople courses are compatible with Adobe PDF or Microsoft Office. Our learning platform, Moodle, can be accessed by the latest versions of IE, Safari, Opera, and Chrome, but we recommend that students use the latest version of Mozilla Firefox. Note also that although working through a mobile device is not recommended, it is an option. There is no need to purchase software to study at the University of the People.
Students do not need to purchase Microsoft Office. Office 365, a subscription service offering Microsoft Office suite software – and so much more - is given to all UoPeople students without additional cost.
Note that whatever system students choose to use, all files shared with Course Instructors and classmates must be saved in either Microsoft-compatible formats or PDF format.
Last updated Oct 2020
About the School

University of the People (UoPeople) is the Education Revolution. We are the first non-profit, tuition-free, American accredited online university. Dedicated to opening access to higher education globa ... Read More
University of the People (UoPeople) is the Education Revolution. We are the first non-profit, tuition-free, American accredited online university. Dedicated to opening access to higher education globally, UoPeople is designed to help qualified high school graduates overcome financial, geographic, political, and personal constraints keeping them from collegiate studies.
Read less