Official Master's Degree in Editorial Translation
Home ›
Master ›
Official Master's Degree in Editorial Translation
Program Description
Editorial translation includes all translations requested by agents or editors, intended to be published, with the particularity of being able to combine any type of text and even translation modalities.
Spanish
Modality: Online
Credits: 60 ECTS
Start date: October 2021
Until November 27

Limited places
Free File Opening and up to 35% discount
Definition of the program
The translation of books and texts in various formats is a very important part of editorial production in the current Spanish and Latin American market. This master's degree, developed in collaboration with Grupo Editorial Planeta, will allow you to acquire the skills and knowledge with which to develop a professional career in editorial translation, allowing you to know and relate safely with all the actors involved in the sector. For this, the study plan has been designed distinguishing two complementary blocks: the first of a theoretical and transversal nature focused on providing you with a general training in the sector; and the second one with a practical approach and focused on more specific training by literary genres.
Thanks to this comprehensive design, and the exclusive access to the resources and experience of Grupo Planeta, the main publishing group in Spain and Latin America, this master's degree will allow you to develop the skills that characterize the literary translator: linguistic-communicative competence in both languages ( includes contrastive linguistic analysis, textual analysis and interpretation of texts in different genres); transfer competence (reception of the source text and production competence); extralinguistic competence (theoretical knowledge about literary translation, cultural knowledge); and professional and instrumental competence (labor market, knowledge and use of documentation sources and new technologies). In short, you will become the specialized professional that the editorial translation sector needs and seeks.
What makes this master unique?
You will study with the innovative methodology of the International University of Valencia: multi-device, live classes that are recorded, and a campus awarded as the best in Spain in user experience. You can study where, when and how you want.
The degree includes the completion of curricular internships that can be done in person or online
During the internships, you will be assisted by a professional tutor who will focus on monitoring the execution of tasks and assignments in a real work environment.
You will have a faculty made up of outstanding professionals and academics who will transmit their experience and know-how, allowing you to obtain a unique perspective on all aspects of the publishing sector.
You will have subjects that will allow you to expand your professional possibilities within the publishing world: editorial proofreader, reader, text editor. The focus and versatility of the degree will allow you to specialize in the field of your interest.
You will have subjects that develop literary creative thinking so that you can make translations that are faithful to the original text and that preserve all the nuances and interpretations that could be made of it.
As part of the evaluation of the different subjects, you will build your own dossier and translation portfolio, which will serve as a cover letter in the world of work
Your training will be given by a faculty made up of outstanding active professionals, including award-winning translators and writers such as Dr. Carlos Fortea Gil, Abraham Gragera López or Nuria Barrios, among others.
* Master's degree in the process of officialization
"This title delves in a distinguished way into the translation of literary works and other broad spectrum publishing genres. The student will acquire a key training in a field that occupies a very relevant place in the field of translation ".

Dr. Iris Serrat Roozen

Director of the Master
Curriculum
Theory and history of literary translation
Editing and proofreading in literary translation
Translation as creative writing
The professional editorial translator
The translation of the essay (English / Spanish)
Novel translation (English / Spanish)
Verse translation and theater translation (English / Spanish)
Translation of other editorial genres (English / Spanish)
External Internships
Final Master's Project
Professional outings
The Master in Editorial Translation qualifies for the professional performance of translation in a field of specialization —the publishing house— that involves a series of human, economic and social resources.
Translator and proofreader in the publishing industry
Reviewer
Manager and / or coordinator of translation projects
Editorial reader
Linguistic and intercultural mediator
Translators specialized in the publishing and literary field
Translator and proofreader in the public and private sectors nationally and internationally
Translation and / or adaptation of theater pieces
Admission profile
The Master in Editorial Translation shows that editorial translation is essentially dedicated to the translation of books; Therefore, having a fondness for reading, having an interest in studying the culture of origin, as well as the development of writing skills are characteristics that define the profile of the future literary translator. The student will be aware that the work of the literary translator requires working simultaneously as a reader, linguist, artist, critic and researcher
Students who have graduated from the Bachelor's Degree in Translation and Interpretation, Philologies or Modern Languages will be able to access this master's degree. Students who do not come from these degrees must prove the language level of the working language of their specific training in the master.
Access Requirements
The requirements of access and admission to the official Master's studies of the International Valencian University are established in accordance with article 16 of Royal Decree 1393/2007, which establishes the organization of official university education.
They will be able to access the official university studies or those belonging to the Master, who meet any of the following requirements:
To access the official Master's degrees, it will be necessary to have an official Spanish university degree or another issued by a higher education institution of the European Higher Education Area that empowers in the country issuing the degree for access to Master's degrees.
Also, graduates may access according to educational systems outside the European Higher Education Area without the need for homologation of their degrees, after verification by the University that they accredit a level of education equivalent to the corresponding official Spanish university degrees and that empower in the country issuing the diploma for access to postgraduate education. The access by this way will not imply, in any case, the homologation of the previous title that is in possession of the interested party, nor its recognition for other purposes than that of studying the Master's degree.
The title may have additional specific access requirements, which you can consult on the information page of each of them.
Economic conditions
Study Aids
Free file opening until November 27, 2020
25% discount on teaching until November 27, 2020
Discount By Payment Method
Additional 10% for cash payment
Additional 5% for payment in two installments
Last updated Nov 2020
About the School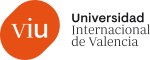 La VIU es una universidad presencial tecnológica con una enseñanza online y audiovisual. A través de la pantalla del ordenador y desde cualquier parte del mundo, los/las estudiantes reciben clase en t ... Read More
La VIU es una universidad presencial tecnológica con una enseñanza online y audiovisual. A través de la pantalla del ordenador y desde cualquier parte del mundo, los/las estudiantes reciben clase en tiempo real a través de videoconferencias interactivas que imparten los mejores expertos internacionales.
Read less