Official Master's Degree in Bioinformatics
Home ›
Master ›
Official Master's Degree in Bioinformatics
Program Description
Bioinformatics is a basic tool for life sciences. Advances in the study and understanding of how biological phenomena work offer us new opportunities in the diagnosis and treatment of diseases. The application of new technologies to the different processes in the sector have generated an enormous volume of highly complex data that make the use of computational techniques essential for storage and analysis. For this reason, the demand for bioinformatics has multiplied in recent years and the need for specialized professionals in research institutes, hospital settings and companies in the biotechnology sector is not being covered.
Spanish
Modality: Online
Credits: 60 ECTS
Start date: October 2021
Until November 27

Limited places
Free file opening and up to 40% discount
Definition of the program
The Official Master's Degree in Bioinformatics from the International University of Valencia allows you to acquire solid knowledge and advanced practical skills in Bioinformatics. You will address the entire work process (search, treatment, integration and analysis of information) and you will acquire the computational bases for the development of new strategies and systems that allow you to tackle projects and complex problems in any field (research centers, medicine, agronomy , veterinary). In addition, you will train in depth in the three main branches, and with the greatest labor demand, of bioinformatics: genomic bioinformatics, structural bioinformatics and pharmacological bioinformatics.
This degree is developed and taught by a faculty made up of prominent professionals and researchers from institutions and organizations such as the National Center for Biotechnology (CNB-CSIC), the Center for Biomedical Research of La Rioja (CIBIR) or Diabetes & Metabolism Research Institute of California.
The Master's Degree includes training supplements that allow students of different academic backgrounds to take it.
What makes this Master unique?
You will receive a global and in-depth vision of bioinformatics , developing the three most demanded branches : genomic, structural and pharmacological bioinformatics.
You will have virtual laboratories to use all the necessary software.
The subjects are designed based on the main bioinformatics workflows : from the design of experiments to the analysis of results, going through the bioinformatics pipeline. You will know in detail the different pipelines in DNAseq, RNAseq, metagenomics, proteomics and pharmacology, mastering the different programs and their specific parameters.
You will acquire knowledge of R and Python , the most used programming languages in bioinformatics; You will develop the execution of programs, the analysis of biological files and the interpretation of the results of bioinformatics analyzes.
You will learn to select and apply the appropriate biostatistical techniques and tools for analysis in bioinformatics.
You will have the possibility to carry out extracurricular internships in companies, hospital settings and research centers.
* Program in the process of verification to Official Master's Degree.
"The University Master's Degree in Bioinformatics will provide advanced knowledge on current and future tools in the health area, allowing progress in the understanding of the areas of genomics, proteomics and pharmacology. The cloister has great professionals in the sector with great experience in the current needs that a bioinformatician needs ".

Dr. Jordi Tronchoni León

Director of the Official Master's Degree in Bioinformatics. ComFuturo Researcher at the Institute of Vine and Wine Sciences.
Pensum of Studies
Programming with Python and R
Biostatistics
Generation and maintenance of omics data
Genomic sequencing and variant analysis for personalized medicine
Transcriptomic analysis of gene expression
Omic data analysis for populations
Proteomics and Structural Bioinformatics
Pharmacological Bioinformatics
Master's Thesis
Methodology
At the International University of Valencia, educational quality is essential, we are committed to an approach that integrates all the key elements of the process: teachers, methodology, formats, and students, in a constant search for excellence, innovation, and research. All with the sole purpose of improving your capabilities and giving you the tools that the real world demands.
You will study with a unique and avant-garde online methodology, with live videoconference classes, in which you can ask the teacher and interact with him and with your classmates, promoting discussion and sharing of knowledge and experiences, and creating a dynamic of learning that combines the best of online advantages with the benefits of face-to-face classes. These classes are recorded and you can consult them from the virtual classroom at any time. In addition, you will have personalized tutoring and academic guidance service, and constant technical support, so that your experience is as simple and enriching as possible.
Professional outings
The labor market of the graduate of the Official Master's Degree in Bioinformatics consists of fields as diverse as research, biomedicine, the pharmaceutical industry, and agri-food.
Bioinformatics technician in research centers and medical laboratories.
Bioinformatics technician in the biomedical and biotechnology industry.
Bioinformatics technician in the biopharmaceutical industry.
Admission profile
The recommended entry profile is that of students with an interest in data treatment and analysis, wanting to obtain an interdisciplinary profile and with interests in branches of biology such as genomics or proteomics and in computer science. To access the University Master's Degree in Bioinformatics, students are required to hold a Bachelor's, Bachelor's or Diploma in one of the studies detailed below:
Profile 1: Degrees in the field of Biological, Agri-food and Food Technology Sciences, Agri-Food Engineering, Medicine, Dentistry, Biomedicine, Pharmacy, Nursing, Human Nutrition and Dietetics and Veterinary Medicine.
Profile 2: Qualifications in the field of Computer Engineering, Biomedical Engineering, Data Sciences.
Profile 3: Degrees in the field of Physical, Chemical and Mathematical Sciences
In order to compensate for possible training differences, students with Profile 1 will be required to take the Linux Fundamentals and Shell Scripting training supplement; to students with Profile 2 who take the Biological Bases of Bioinformatics training supplement and, finally, for students with Profile 3 to take both training supplements. The training complements will be carried out during the month prior to the beginning of the Master, being necessary their qualification as suitable for obtaining the title of University Master in Bioinformatics.
Economic conditions
Study Aids
Free file opening until November 27, 2020
30% discount on teaching until November 27, 2020
Discount By Payment Method
Additional 10% for cash payment
Additional 5% for payment in two installments
Last updated Nov 2020
About the School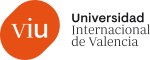 La VIU es una universidad presencial tecnológica con una enseñanza online y audiovisual. A través de la pantalla del ordenador y desde cualquier parte del mundo, los/las estudiantes reciben clase en t ... Read More
La VIU es una universidad presencial tecnológica con una enseñanza online y audiovisual. A través de la pantalla del ordenador y desde cualquier parte del mundo, los/las estudiantes reciben clase en tiempo real a través de videoconferencias interactivas que imparten los mejores expertos internacionales.
Read less