Montessori Early Childhood level Certificate course 3-6 years
Home ›
Montessori Early Childhood level Certificate course 3-6 years
Read more about this program on the school's website
Program Description
THIS PROGRAM IS COMPLETELY TAUGHT IN SPANISH
Limited Places
Students will learn the Pedagogical Principles that guide the Montessori Method. Upon successfully completing this course, students will be able to get a deep understanding of the child development from 3 to 6, "Children's house".
In this e-learning training, you will be able to monitor the children and guide them, having faith in the immense value of a free activity developed with specific goals adopted by the children. Knowing that they are capable of gradually driving forward their safe development, resulting in spontaneous discoveries and conquests, in accordance with their natural rhythm and a succession of "sensitive periods". This is linked to the particular interests of the child, which it is necessary to know how to understand and satisfy at the appropriate time, to avoid that the right moment passes without the indispensable exercise. You will also learn how to design a prepared environment, materials and daily activities and routines to lead them to acquire self-esteem, self-discipline and self-regulation to go through toddlers to adolescents.

Faculty
International Montessori Institute (IMI) is a Montessori training centre with a primary purpose: to offer a classic and rigorous Montessori courses based on the main principles of Maria Montessori and adapted to the educational needs of nowadays.
IMI's objective is to provide training firmly connected to the legacy of Maria Montessori, bringing together the best of Italian and the Anglo-Saxon tradition. For that reason, our trainers have been carefully selected by their diverse international experience, as well as private and public schools, in order to convey the richness of the Montessori method in different social fields.
This interesting combination of trainers makes IMI a unique meeting point in the world, which generates an inter-Montessori dialogue ensuring loyalty to the ideas and vision of Dr Maria Montessori.

Mission Statement
Provide all of the theoretical and practical tools for the implementation of Montessori education in "Children's house" (schools from 3-6 years of age, families or other alternative education centres)
Know how to experience educational practice, placing the child at the centre of learning and respecting their individual physical, intellectual and emotional needs.
Provide an area of reflection on educational practice based on scientific evidence.
Experience educational practice through day-to-day harmony and satisfaction.

Learning Outcomes
Master the theoretical basis of Montessori education and its objectives.
Achieve an overview of child development (intrauterine life, birth and the first three years of life) focus on physical, psycho-emotional and educational aspects.
Deeply understand the characteristics and functioning of the ideal prepared environment, which promotes children's learning as an active experience following their personal rhythms.
Master the implementation strategies of the Montessori method: know how to design a Montessori environment at home, school or any alternative prepared environment.
Know how to evaluate each stage of development by offering specific activities that accompany every aspect of diversity and individual originality.
Understand the theoretical background, logical sequence and relationship between the activities in all areas: Practical Life, Sensorial Material, Visual Art and Music, Language, Movement and Cultural Areas (artistic and musical expression, history, geography and biology).
Learn complementary educational theories of Pikler and Goldschmied, placing them in the context of Montessori Education.
Accept the importance of emotional education and master the techniques necessary to promote it in a Montessori environment.
Assume the importance of ensuring stable and significant emotional relationships between adult and child, caring moments of individual attention.
Know to build support, cooperation and trusting relationships between the family and the professional community.
Understand how constant external and internal observation is the basis of Montessori education and know how to use this ability to recognise the children's needs.
Know the brain's learning potentialities and the neuroscientific bases that validate Montessori education.

Study Plan
Montessori Practice
All the information and the training needed to make a healthy Montessori classroom.
All the teaching and practical training necessary to create a Montessori space and use it with children ages from 3 to 6.
Innumerable practical activities in the areas of Practical Life, Sensorial Material, Visual Art and Music, Language, Movement and Cultural Areas (artistic and musical expression, history, geography and biology) and its structure, planning and preparedness techniques.
All the practical training will be done online with continuous pedagogical support and follow-up.
Montessori Theory
The historical context of the work of Dr Maria Montessori and temporal and geographical evolution of the method.
The Montessori method developed by Dr Montessori with all its theoretical elements.
The adult-child relationship: the new role of the adult, the importance of observation and cultivating relationships.
The Prepared Environment as an educational tool, its adaptation and management.
All scientific evidence supporting Montessori theory, from psychology to neuroscience.
Practical Life: Activities about taking care of themselves and the environment. Courtesy, grace and movement control make this working area the cornerstone of the future learning.
Language: from oral language to the grammatical conscience, going through the development of reading and writing skills.
Maths: all the materials and activities from the concept of number and quantity, going through the decimal system to memorizing the multiplication table, until they arrive at the level of abstraction.
Visual arts: encourage the child from a Montessori perspective which leads to the discovery of art.
Music: musical materials such as Montessori Bells and material for the composition of music.
History, Geography and Biology: scientific experiments, sensory materials and other activities to discover these cultural areas.
All the elements about the prepared environment and space management will be given.
Each student will receive a set of specific Montessori material* to do the Montessori Practice at home.

Elements of Study
E-Learning and IT Support

We will provide you with a username and a password to access the Campus where you find course content, classroom forums, private chat and videos. All this with support from our IT department.

Delivery of material

All literature necessary and Montessori Materials* for the proper development of training will be provided.

Webinars

Interactive video presentations with the faculty members where students can ask questions in real-time.

Montessori Album

Personal work created at the end of each practical module and records knowledge acquired objectives, personal intentions and modes of presentation to the child. It is a dynamic tool and a summary of work, which will prove useful for the student's future in the profession.
All modules of this course are focused on a practical perspective of comprehensive personal work, thus ensuring the acquisition and understanding of all necessary tools to apply the Montessori education from deep domain and understanding.
*SIMIL: Montessori Materials made by cardboard and polystyrene.

Recommended applicant profiles
Currently, around the world, there's a wide demand for professionals with solid Montessori training to set up new projects. This is due to the demand of many families who are searching for a different and more respectful education for their children.
This program is designed for all those with an interest in early childhood from birth to age six, for example:
Teachers in Early Childhood Education
Psychologist
Speech therapists
Paediatrician
Educators in Special Needs Education
Therapist
Neurologists
Families and any other person interested in this stage of development

Degree
Students who pass the course will obtain the Montessori Early Childhood level (3-6) "Children's house" issued by the International Montessori Institute

Payment Methods
Option A: 24 instalments €177

pre-enrolment €225

Tuition €715 05/04/2019

1st instalment 05/05/2019

12th instalment 05/04/2021

Price €4,650

Option B: 12 instalments €330

pre-enrolment €225

Tuition €715 05/04/2019

1st instalment 05/05/2019

12th instalment 05/04/2020

Price €4,650

Option C: Single Payment

Price: €4,650
-€232.50 (5% Discount)

-€225 (Pre-enrolment)
Total Price: €4,192.50
Last updated Jun 2020
About the School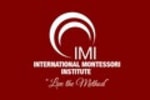 Somos un centro de formación especializado en Educación Montessori con un objetivo claro: ofrecer una formación Montessori clásica y rigurosa basándonos en las fuentes originales de la Dra. Maria Mon ... Read More
Somos un centro de formación especializado en Educación Montessori con un objetivo claro: ofrecer una formación Montessori clásica y rigurosa basándonos en las fuentes originales de la Dra. Maria Montessori adaptada a las necesidades educativas actuales, reuniendo en un solo centro formativo lo mejor de la tradición italiana y la anglosajona.
Read less