MicroMasters Program in e-Learning: create activities and content for virtual education (Universidad Galileo)
Home ›
Master ›
MicroMasters Program in e-Learning: create activities and content for virtual education (Universidad Galileo)
Program Description
Make effective eLearning for training in organizations; higher education and middle education.
The MicroMasters program in "e-Learning: creates activities and contents for virtual teaching" is based on the latest research in the field of Information Technology - Communication (ICT) and its application to learning theories.
Our courses are based on that you can create practically any type of e-Learning content in a professional way, using the latest in educational technology and adding interactive elements to transform traditional training projects into innovative and effective virtual teaching courses.
Thanks to our educational modality you can receive your classes at any time and share your doubts and knowledge with our community, in addition to this you will obtain academic credits to support your knowledge, skills and abilities in educational technologies that will give you the opportunity to choose the Master in Direction and Production of e-Learning that is offered in virtual modality in the Galileo University, (Pioneer in Latin American level in virtual education)
Register now and in only 21 weeks you will know everything about the new educational technologies and the techniques to design and develop effective e-Learning materials that will allow you to apply for job offers. Do not wait any longer and start creating interactive virtual courses that capture all the attention of your students.
Students who obtain the MicroMasters program credential can apply for admission to the virtual Master in Management and Production of e-Learning and the validation of the courses of the MicroMasters program for 6 courses of the first year of the virtual Masters that total 18 academic credits, and correspond to 50% of the total credits of the first year.
Work perspective
Differ from a traditional teacher by developing innovative learning resources.
Obtain the necessary knowledge to apply for jobs related to the management of virtual teaching projects, examples: technology consultant for education or coordinator of the training area.
Position in a labor market with high demand for professionals with experience in creating multimedia resources, design, development and implementation of training processes using technology.
Provide advice to e-learning.
With this program MicroMasters you can play in different roles of the virtual teaching process, such as: tutorials, technology consultant, multimedia resource developer, and teacher for a MOOC.
What you will learn
Design innovative e-Learning experiences supported and enriched by the use of technology, focused on the student's learning process.
Design and produce virtual teaching resources in a professional manner.
Use web 2.0 tools to generate online courses and the different methods and techniques to introduce these resources in your e-Learning training courses.
Create your own interactive multimedia resources to support the process of training or virtual training in educational institutions or companies.
Use the techniques and tools for rapid creation of content (Rapid Learning) leaders in the industry of production of digital educational content.
Apply the use of innovative educational technologies in learning and training contexts, in order to create resources and support content for face-to-face classes.
courses
Learning and Virtual Teaching
Design meaningful learning experiences oriented to virtual teaching environments.
Emerging Web Technologies for Virtual Teaching
Learn about the new e-Learning technologies and web 2.0 tools focused on improving the virtual teaching experience.
Design and Development of Multimedia Resources for Virtual Teaching
Create your own interactive and multimedia learning resources in a simple and easy way for a successful virtual teaching.
Final Project, "e-Learning"
The project intellectually challenges the student and allows him to demonstrate the skills and competences acquired.
What is the MicroMasters Program?
The MicroMasters® programs are a series of postgraduate courses that have been designed by the best universities and collaborating institutions worldwide. These programs can help you advance your professional career in a specific way: MicroMasters® program certificates confirm in-depth learning about specific and in demand skills. The courses contained in the MicroMasters® programs can help you take the first step towards obtaining a Master's degree.
More information
Average duration: 3-4 weeks per course.
Effort: 5-6 hours per week, per course.
Number of courses: 4 courses in the program
Subject: Teacher Education and Training, Humanities
Institution: Galileo University
Credit of the offer of the institution: Galileo University
Spanish Language
Video transcriptions: Spanish
Price (USD): Originally $ 596 USD, now $ 536.40 USD for the entire program. You save $ 59.60 USD.
Last updated Mar 2020
About the School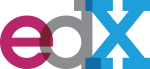 Founded by Harvard University and MIT in 2012, edX is an online learning destination and MOOC provider, offering high-quality courses from the world's best universities and institutions to learners ev ... Read More
Founded by Harvard University and MIT in 2012, edX is an online learning destination and MOOC provider, offering high-quality courses from the world's best universities and institutions to learners everywhere. With more than 90 global partners, we are proud to count the world's leading universities, nonprofits, and institutions as our members. EdX university members top the QS World University Rankings® with our founders receiving the top honors, and edX partner institutions ranking highly on the full list.
Read less