MicroMasters Program in Solar Energy Engineering (TU Delft)
Home ›
Master ›
Energy ›
MicroMasters Program in Solar Energy Engineering (TU Delft)
Read more about this program on the institution's website
Program Description
Master the technical knowledge required to start or further your career in solar energy.
Solar energy technology use is expanding rapidly. The Solar Photovoltaic (PV) sector is the largest and fastest-growing renewable energy employer worldwide with an increasing need for experts that can support this growth.
In this MicroMasters program, you will gain the knowledge and skills needed to pursue a career in the solar energy field and become successful solar energy professional. This program will teach you what is expected from solar experts and will prepare you for employment in various capacities including:
Systems design and engineering
Solar systems installation
Device fabrication and characterization
QA and reliability testing
Project management and consultancy as well as (technical) sales
The program includes diverse learning activities, including videos, readings, exercises and real-world applications. You will be guided through the content in an inspiring, hands-on, but rigorous manner. It is designed so knowledge is built gradually. We, therefore, recommend that students follow the courses in the suggested order. However, you may choose to enroll in any course of your choice based on your background knowledge or experience.
The program is taught by photovoltaics research experts from TU Delft with many years of experience working with industry partners. Among these experts is Professor Arno Smets, the first-ever recipient of the edX Prize for Exceptional Contributions to Online Teaching and Learning.
Job Outlook
Solar energy adoption is growing at a surprisingly fast rate with predicted falling costs and new technologies resulting in solar generating 20% of electricity by 2027. (Research Policy, 2016)
Solar photovoltaic was the largest renewable energy employer with 2.8 million jobs in 2015, an 11% increase over the previous year. (IREA, 2016)
Job opportunities include engineering and consultancy roles at renewable energy companies, specialized solar engineering companies, leading consultancy firms, oil and gas companies that are preparing for the transition to renewables, and non-profit org.
The estimated annual salary of engineers working in the solar energy industry amounts to $85,000. (USA Department of Labor)
What You'll Learn
Understand the physics and model all aspects of a working solar cell: performance, efficiency limits and design rules.
Understand the design concepts and fabrication processes of various photovoltaic (PV) technologies and applications.
Evaluate components of a PV-system: PV modules, inverters, DC-DC converters, batteries, charge controllers and cables.
Apply techniques for designing a PV-system ranging from a residential rooftop system to a utility-scale solar farm.
Understand the design concepts of microgrids that include PV-systems.
Assess the economics and ecology of PV-systems and communicate these accordingly.
Apply the knowledge in real-life projects together with your peers.
What is a MicroMasters Program?
Developed to advance a career and born from Master's programs of leading universities, MicroMasters programs are a series of higher-level courses recognized by companies for real job relevancy and may accelerate a Master's degree.
MicroMasters Program Details
How To Earn The MicroMasters Credential
Complete and successfully earn a Verified Certificate in all 4 courses plus the Capstone project.
Take Your Credential To The Next Level
If you successfully earn the MicroMasters program certificate and decide to apply to the Master of Science program Sustainable Energy Technology (SET) or the Master of Science program Electrical Engineering (track: Electrical Power Engineering) at TU Delft, you will need to go through the regular admission procedures for MSc students and meet the entry requirements for those MSc programs.
If you are admitted and you would like to be exempted from courses in the aforementioned MSc programs, you are required to send a formal waiver request. Campus courses that can be waived (up to 16-18 credits) are courses that are equivalent to the solar energy courses of the MSc program in question.
More Information
Average Length: 9-12 weeks per course
Effort: 9-12 hours per week, per course
Number Of Courses: 5 Courses in Program
Subject: Engineering, Electronics, Physics
Institutions: Delft University of Technology (TU Delft)
Institution Offering Credit: Delft University of Technology (TU Delft)
Language: English
Video Transcripts: English
Price (USD): Originally $1400 USD, now $1260 USD for the entire program. You save $140 USD.
Last updated Sep 2019
About the School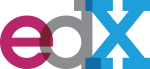 Founded by Harvard University and MIT in 2012, edX is an online learning destination and MOOC provider, offering high-quality courses from the world's best universities and institutions to learners ev ... Read More
Founded by Harvard University and MIT in 2012, edX is an online learning destination and MOOC provider, offering high-quality courses from the world's best universities and institutions to learners everywhere. With more than 90 global partners, we are proud to count the world's leading universities, nonprofits, and institutions as our members. EdX university members top the QS World University Rankings® with our founders receiving the top honors, and edX partner institutions ranking highly on the full list.
Read less