MicroMasters Program in Service Management: design of successful experiences (National University of Córdoba)
Home ›
Master ›
MicroMasters Program in Service Management: design of successful experiences (National University of Córdoba)
Read more about this program on the school's website
Program Description
Learn concepts, tools, models and train your skills to develop successful service experiences focused on customers.
We live a moment of humanity strongly impacted by political, social and technological changes. If the last century was characterized by an unprecedented industrial boom, in the last decades the services sector (tertiary sector) has become the most important sector of the world economy. Today, services provide more than 60% of employment and GDP in Latin America and the Caribbean.
Markets have changed: new categories of products and services are emerging faster and faster, the expansion of internet in everyday life provides opportunities and innovations that we had never imagined before. Customers have also changed: they are increasingly demanding, are not willing to wait, are informed and have access to technologies at all times.
There are new rules of the game and with them new opportunities and challenges. Therefore, from the Faculty of Economic Sciences of the National University of Córdoba, we have designed an online, massive and open MicroMasters program to learn the concepts, tools and models for the design of successful service experiences.
The program consists of three online courses that integrate content from strategy, marketing, operations and human resources, focused on customer knowledge. It includes cases and activities that train the participant through creative and enjoyable dynamics.
Students of this online program are introduced to work with tools, models and strategies to face the challenges inherent in operations management and the provision of quality services in the current context, promoting a customer-oriented mentality. They are expected to use the tools we offer to improve their future experiences, not only as employees or service managers, but also as clients of various types of service companies or creating their own projects.
Work perspective
The Program has been specially designed to enhance the following aspects valued in the various fields of professional practice:
Leadership. Promote the rational capacity for analysis and action, which builds and motivates work teams and conducts them successfully.
Strategy. Develop skills to diagnose current situations and project to the future, displaying all possible scenarios.
Entrepreneurship and innovation. Train professionals with creativity and ideas for business.
Decision. Provide scientific tools and techniques for their application effectively and efficiently.
Integration. Professionals capable of integrating and evaluating the various variables that concur in the Modern Business Management.
Training and motivation. Postgraduates with the ability to transmit acquired knowledge and train new human resources.
What you will learn
The content and activities proposed enable recognition and understanding of the challenges inherent in the management and provision of quality services.
Understand how a business model is observed from the perspective of operations.
Strategic management skills and active listening and feedback tools.
Detect and analyze successful service experiences and create innovative services.
Recognize the integration of marketing, human resources and operations, and the need to segment and understand who we use the service experience for.
courses
Marketing focused on service strategy
The consumer of the 21st century has changed their consumption habits, learn in this online course what is behind these trends and how to offer new service experiences, some examples are: Airbnb, Netflix, Spotify, Uber, Andrés Beef.
Operation management
In this online course, an introduction is made to the most relevant dimensions of the design and execution of operations in general and its approach to the service sector in particular.
People Management: Human Resources
In this online course we will help you learn to observe, analyze and design memorable experiences for the internal customer that will impact the incremental loyalty of the external customer.
What is the MicroMasters Program?
MicroMasters programs are made up of higher level courses that have the recognition of companies in the labor field and can accelerate the attainment of a master's degree. These courses have been inspired by master's programs from the most prestigious universities and were developed to promote professional careers.
More information
Average duration: 5-6 weeks per course.
Effort: 5-7 hours per week, per course.
Number of courses: 3 courses in the program
Subject: Business Administration
Institution: National University of Córdoba
Spanish Language
Video transcripts: Spanish, English
Price (USD): Originally $ 357 USD, now

$ 321.30 USD

for the full program. You save $ 35.70 USD.
Last updated Mar 2020
About the School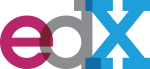 Founded by Harvard University and MIT in 2012, edX is an online learning destination and MOOC provider, offering high-quality courses from the world's best universities and institutions to learners ev ... Read More
Founded by Harvard University and MIT in 2012, edX is an online learning destination and MOOC provider, offering high-quality courses from the world's best universities and institutions to learners everywhere. With more than 90 global partners, we are proud to count the world's leading universities, nonprofits, and institutions as our members. EdX university members top the QS World University Rankings® with our founders receiving the top honors, and edX partner institutions ranking highly on the full list.
Read less