MicroMasters Program in Robotics (University of Pennsylvania)
Read more about this program on the school's website
Program Description
Learn how to design, build and program robots, and rise in the ranks or kick start a career in one of the fastest-growing tech fields today.
Robots are rapidly transforming the way we live and work and will have an even more revolutionary impact in the years ahead. Learn robotics fundamentals from the world-renowned professors at the GRASP (General Robotics, Automation, Sensing and Perception) Laboratory, one of the top robotics research centers in the world. In this Robotics MicroMasters program, you will learn the mathematical concepts and the programming tools to design, build and program robots that solve industry-relevant, real-world problems.
From self-driving cars to industrial robots working alongside humans, to robot swarms supporting search and rescue operations, this MicroMasters program will help you develop the critical thinking and technical skills necessary to generate new solutions to pressing problems.
In each course, you will face a series of week-long challenges based on state-of-the-art research currently underway at the GRASP Laboratory. Through these challenges, you will refine your understanding of core concepts and prove your abilities in the lucrative field of robotics.
This rigorous graduate-level series represents 30% of the coursework towards a Master of Science in Engineering degree in Robotics from Penn Engineering.
Founded in 1979, the GRASP Laboratory has historically been at the forefront of this rapidly evolving field. Our distinguished faculty is delighted to share with you over 30 years of interdisciplinary research and development, and educational innovation in the field of robotics.
Job Outlook
Robotics will have an impact on nearly all career sectors.
The average yearly growth of the robotics industry is 9% and career opportunities for highly trained roboticists continue to rise. (source: A Roadmap for US Robotics, 2016)
Skills such as MATLAB and machine learning are listed as having a considerable impact on the salary of a robotics engineer. (Source: PayScale)
Career opportunities include robotics, computer vision, embedded systems, and autonomous vehicle engineer.
The average salary for a robotics engineer was $82,000 in 2016. (source: PayScale)
What You'll Learn
How to solve fundamental problems in robotics by applying mathematical concepts.
The visual intelligence that allows robots to explore complex environments.
How to create smarter robots by applying machine-learning concepts.
How to design intelligent controls for robotics.
How bioinspired robots navigate in unstructured environments.
What is a MicroMasters Program?
Developed to advance a career and born from Master's programs of leading universities, MicroMasters programs are a series of higher-level courses recognized by companies for real job relevancy and may accelerate a Master's degree.
MicroMasters Program Details
How To Earn The MicroMasters Credential
Complete and successfully earn a Verified Certificate in all 4 of the Robotics courses.
Take Your Credential To The Next Level
Learners who earn the Robotics MicroMasters program certificate are eligible to apply to the accelerated M.S.E. in Robotics program at the University of Pennsylvania.
If accepted, the MicroMasters program certificate will count towards 3 of the 10 required courses for the on-campus M.S.E in Robotics program.
More Information
Average Length: 12 weeks per course
Effort: 8-10 hours per week, per course
Number Of Courses: 4 Courses in Program
Subject: Computer Science, Engineering
Institutions: University of Pennsylvania
Institution Offering Credit: University of Pennsylvania
Language: English
Video Transcripts: English
Price (USD): Originally $1396 USD, now $1256.40 USD for the entire program. You save $139.60 USD.
Last updated Sep 2019
About the School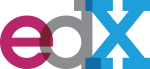 Founded by Harvard University and MIT in 2012, edX is an online learning destination and MOOC provider, offering high-quality courses from the world's best universities and institutions to learners ev ... Read More
Founded by Harvard University and MIT in 2012, edX is an online learning destination and MOOC provider, offering high-quality courses from the world's best universities and institutions to learners everywhere. With more than 90 global partners, we are proud to count the world's leading universities, nonprofits, and institutions as our members. EdX university members top the QS World University Rankings® with our founders receiving the top honors, and edX partner institutions ranking highly on the full list.
Read less