MicroMasters Program in Professional Android Developement (Galileo University)
Home ›
Master ›
MicroMasters Program in Professional Android Developement (Galileo University)
Read more about this program on the school's website
Program Description
Become a professional Android Developer as you learn, alongside Google Developer Experts, how to create successful Apps.
Learn all about Android Application Development and get prepared to take the Google Associate Android Developer Certification Exam.
Progress from the basic concepts to the best professional practices in a unique way that will inspire you to be a great Android developer. You will learn, from Google Developer Experts, Java and object-oriented programming concepts, including classes, interfaces, inheritance, polymorphism
You will also learn advanced skills, such as adding maps & location-based services, photo, video and integrating with other applications.
You will be given code examples during instruction to help you work towards the final Capstone project, which is to develop your own app. The Capstone project will certify your Android App Development abilities and allow your skills to be recognized by corporations around the globe.
This MicroMasters program will prepare you for the Google Associate Android Developer Certification Exam, and give you the opportunity to earn credit and put you on an accelerated path to an Information Technology Masters.
Learners who successfully earn the MicroMasters program certificate are eligible to apply to the online or on-campus Information Technology with Specialization in Systems Information and Database Master's program with no need to take the admission test. Learners who have earned a MicroMasters program certificate would be credited for 18 academic units (36 units are required for the first year of the master's degree).
Job Outlook
The average base salary for an Android Developer is $89,651 per year, ranging from $68,553 to $112,020. (source: paysa.com)
The estimated total number of Android devices in the hands of consumers, as of December 2014, according to statista.com, lies north of 1.6 billion. This is a staggering amount and a very large potential market of users.
Exciting career opportunities for an Android App Developer, Android Engineer, Quality Assurance (Android), Android UX Engineer, Design.
What You'll Learn
Understand how writing, compiling and running basic Java applications using basic algorithms, developing programs with conditionals and loops and design and implement recursive algorithms.
Understand Android architecture and the key principles underlying its design.
Identify different techniques to plan, design and prototype your mobile apps before writing any code.
Apply material design principles to build compelling, beautiful interfaces for your Android apps, building layouts using XML and using Java code.
Create applications using the new version of Firebase.
Understand the use of Model-View-Presenter (MVP).
Understand how to integrate with a third-party API (Twitter, Facebook).
Test Android-based mobile applications using Android testing tools.
Understand how to monetize Android apps to earn money in the Android market.
What is a MicroMasters Program?
Developed to advance a career and born from Master's programs of leading universities, MicroMasters programs are a series of higher-level courses recognized by companies for real job relevancy and may accelerate a Master's degree.
MicroMasters Program Details
How To Earn The MicroMasters Credential
Successfully complete and earn a Verified Certificate in all four courses and the final Capstone Project.
Take Your Credential To The Next Level
Combine your MicroMasters program certificate with the Information Technology Master.
With a MicroMasters program certificate in hand, students interested in continuing their studies at Galileo University may apply to the full Information Technology master's program. (Earn 18 University Credits, equivalent to 25% of Master's courses.)
More Information
Average Length: 5-8 weeks per course
Effort: 8-10 hours per week, per course
Number Of Courses: 5 Courses in Program
Subject: Computer Science
Institutions: Universidad Galileo
Institution Offering Credit: Universidad Galileo
Language: English
Video Transcripts: English
Price (USD): Originally $646 USD, now $581.40 USD for the entire program. You save $64.60 USD.
Last updated Sep 2019
About the School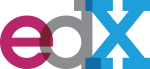 Founded by Harvard University and MIT in 2012, edX is an online learning destination and MOOC provider, offering high-quality courses from the world's best universities and institutions to learners ev ... Read More
Founded by Harvard University and MIT in 2012, edX is an online learning destination and MOOC provider, offering high-quality courses from the world's best universities and institutions to learners everywhere. With more than 90 global partners, we are proud to count the world's leading universities, nonprofits, and institutions as our members. EdX university members top the QS World University Rankings® with our founders receiving the top honors, and edX partner institutions ranking highly on the full list.
Read less