MicroMasters Program in Managing Technology & Innovation: How to Deal with Disruptive Change (RWTH Aachen University)
Home ›
Master ›
MicroMasters Program in Managing Technology & Innovation: How to Deal with Disruptive Change (RWTH Aachen University)
Program Description
Learn how to lead an organization to success by anticipating and leveraging disruptive change brought about by technology and market trends.
Success or failure? The future of your organization today depends on how well it can adapt to and leverage disruptive technologies and business models.
Take the next step in your career and add business knowledge to your technical skills to reach a leading position in your company using an entrepreneurial mindset.
This MicroMasters program enables you to do just that – to deal with disruptive change in the marketplace and take advantage of the shifting landscape to benefit your organization.
By combining elements from innovation, entrepreneurship, and strategy research, this program will show you how to use a standard toolkit to judge and assess real-life cases and learn using a practice-oriented approach.
You will be guided through the innovation process from ideation to implementation, will explore the typical creation process of a new venture and will learn more about the differences between entrepreneurial and managerial thought patterns. As a final part of the program, you'll learn strategic management concepts – so your organization can be ahead of the curve and not be a victim to disruption.
To succeed in the program, you need to have basic mathematical knowledge and a general interest in the business to succeed in the program.
The program is designed by RWTH Aachen University, one of the leading universities in Germany working at the intersection of technology and management. You'll learn from leading entrepreneurship and innovation experts such as Malte Brettel, who was named the #1 Professor of Entrepreneurship in Germany.
Job Outlook
Career opportunities include managerial positions in business development, post-merger/acquisition integration, innovation management, and general manager positions of newly launched "intrapreneurial" ventures.
What You'll Learn
To scan an organization's environment and identify relevant threats to its business.
To develop a set of strategies to quickly address upcoming change.
To discover risks and sources of internal resistance towards innovation and develop successful counter-strategies.
To familiarize yourself with the differences between entrepreneurial and corporate thinking.
To strategically position your organization in times of uncertainty.
The knowledge and skills needed to pursue a career at the interface of technology and management in disrupting times.
Important management skills that will enable you to lead employees and help your company succeed in the marketplace by effectively dealing with disruptive change.
What is a MicroMasters Program?
Developed to advance a career and born from Master's programs of leading universities, MicroMasters programs are a series of higher-level courses recognized by companies for real job relevancy and may accelerate a Master's degree.
MicroMasters Program Details
How To Earn The MicroMasters Credential
Complete and successfully earn a Verified Certificate in all 6 MicroMasters courses.
Take Your Credential To The Next Level
RWTHx's MicroMasters program certificate enables you to combine your online learning experience with on-campus work at the RWTH campus in Aachen, Germany.
Upon completion of the RWTHx MicroMasters program certificate, participants are eligible to apply for the M.Sc. Management and Engineering in Technology, Innovation, Marketing and Entrepreneurship (MME-TIME), a blended learning format that is partly residential, partly online. For further information, please refer to http://www.mme-time.rwth-aachen.de.
Participants will be credited 15 ECTS for having completed the Credential, which will count towards the 90 ECTS required for graduating with the MME-TIME degree. Completion of the MicroMasters program certificate prior to applying for the MME-TIME will also result in a proportional reduction of the tuition fees and can be considered as an advantage in the application process, provided all formal requirements are met.
More Information
Average Length: 6 weeks per course
Effort: 6-10 hours per week, per course
Number Of Courses: 6 Courses in Program
Subject: Business & Management
Institutions: RWTH Aachen University
Institution Offering Credit: RWTH Aachen University
Language: English
Video Transcripts: English
Price (USD): Originally $894 USD, now $804.60 USD for the entire program. You save $89.40 USD.
Last updated Sep 2019
About the School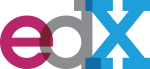 Founded by Harvard University and MIT in 2012, edX is an online learning destination and MOOC provider, offering high-quality courses from the world's best universities and institutions to learners ev ... Read More
Founded by Harvard University and MIT in 2012, edX is an online learning destination and MOOC provider, offering high-quality courses from the world's best universities and institutions to learners everywhere. With more than 90 global partners, we are proud to count the world's leading universities, nonprofits, and institutions as our members. EdX university members top the QS World University Rankings® with our founders receiving the top honors, and edX partner institutions ranking highly on the full list.
Read less