MicroMasters Program in Integrated Digital Media (New York University)
Home ›
Master ›
Media ›
MicroMasters Program in Integrated Digital Media (New York University)
Read more about this program on the school's website
Program Description
Fostering creative practice, design research and multidisciplinary experimentation with emerging media technologies
This MicroMasters program serves as an introduction to the ideology and experience of the IDM Masters program through integration of theory (Theories of Media and Technology), social implications (Media Law) and practice (Creative Coding). After the completion of the three-course sequence, students pursuing the MicroMasters program certificate are required to create a digital media project of sufficient depth and quality that demonstrates mastery of the topics covered. This project will draw on qualities of each of the courses the students have taken, asking them to write code that is informed by contemporary media theory that takes social issues into account. IDM provides a unique combination of theory and practice that sets it apart from other digital media programs.
Job Outlook
Students can advance their career and explore new possibilities of working with digital media as multimedia artists, graphic designers, web designers/developers, mobile application developers, or user experience designers. These skills are reinforced below:
Conceptual skills are practiced in the Theories & Cultural Impact of Media & Technology course, providing learners with a theoretical context in which they can think about and articulate their work.
Professional skills are practiced in the Media Law class. Learners engage in case studies and real-world examples pertaining to intellectual property and copyright law. This prepares them as both producers and consumers of media content.
Technical skills are practiced in Creative Coding. Learners will gain an understanding of how computational media can be used as a medium for self-expression and learning the foundations of object-oriented programming with javascript.
Technical, professional, and conceptual skills will be applied in the capstone course. Learners will have the opportunity to create a portfolio-ready piece of significant depth and quality that can be used as a professional showcase of their talent.
Real Career Impact
"At Microsoft, our core mission is to empower every person and every organization on the planet to do more. As digital impacts every aspect of our lives, the notion of "empowering EVERY person" highlights the pressing need for designers, developers and makers who are passionate and skilled in making sure that the intelligent devices and applications of the future are designed in an inclusive and accessible manner. NYU Tandon's Integrated Digital Media program has consistently demonstrated a commitment to these core ideals of inclusivity – right down to making their curriculum more accessible and inclusive - everyone wins."

— Margaret Price , Principal Design Strategist, Inclusive Design Lead, Microsoft
What You'll Learn:
Students will develop conceptual thinking skills to generate ideas and content in order to solve problems or create opportunities.
Students will develop technical skills to realize their ideas.
Students will understand and utilize digital media tools and technologies.
while adapting to constantly changing paradigms by learning how to learn.
Students will be able to integrate/interface different technologies within a technological ecosystem.
Students will develop critical thinking skills that will allow them to analyze and position their work within cultural, historic, aesthetic, economic, and technological contexts.
MicroMasters Program Details
What is a MicroMasters Program?
MicroMasters programs are a series of graduate-level courses from top universities designed to advance your career. MicroMasters program certificates showcase deep learning and in-demand skills to employers and can help you get started on a path toward completing an advanced degree.
How to Earn a MicroMasters Program Certificate
To earn the program certificate, learners must successfully earn a verified certificate in all three program courses, as well as the capstone course. Students must receive a B or better in each course to receive the MicroMasters program certificate.
From Program Certificate to a Master's Degree
MicroMasters programs are designed to offer learners a pathway to an advanced degree and can count as credit toward completing a Master's degree program. Learners who successfully earn this MicroMasters program certificate may apply for admission to a Master's program, and if accepted, the MicroMasters program certificate will count towards the degree.
This program certificate counts towards 30% of the coursework required by the Integrated Digital Media Master's program at NYU Tandon School of Engineering.
More Information
Average Length:

8-14 weeks per course

Effort:

8-10 hours per week, per course

Number Of Courses:

4 Courses in Program

Subject:

Design, Art & Culture, Computer Science, Law

Institution:

New York University

Institution Offering Credit:

New York University

Language:

English

Video Transcripts:

English

Price (USD):

$1000 USD. Now

$900 USD

for the entire program.

You save $100 USD.
Last updated Sep 2019
About the School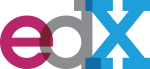 Founded by Harvard University and MIT in 2012, edX is an online learning destination and MOOC provider, offering high-quality courses from the world's best universities and institutions to learners ev ... Read More
Founded by Harvard University and MIT in 2012, edX is an online learning destination and MOOC provider, offering high-quality courses from the world's best universities and institutions to learners everywhere. With more than 90 global partners, we are proud to count the world's leading universities, nonprofits, and institutions as our members. EdX university members top the QS World University Rankings® with our founders receiving the top honors, and edX partner institutions ranking highly on the full list.
Read less