MicroMasters Program in Instructional Design and Technology (University of Maryland University College)
Home ›
Master ›
MicroMasters Program in Instructional Design and Technology (University of Maryland University College)
Read more about this program on the school's website
Program Description
Learn how to design and operate the learning platforms of the future.
Engage and inspire students through technology.
Our unique approach to instructional design focuses on understanding learning theory, blending traditional instructional design models with rapid prototyping and data analytics to create online courses. You will gain hands-on experience in developing and publishing online courses using the edX platform.
This Instructional Design and Technology MicroMasters program will provide the knowledge and skills needed to capitalize on one of the fastest-growing areas of education – online teaching and learning. This program will prepare you to create engaging and active learning, using digital pedagogy, emerging technologies, and data analytics.
Through this program, you will learn how to design captivating learning experiences for students who want mobile learning opportunities that are collaborative and accessible while advancing your knowledge of educational theory.
Job Outlook
"90 percent of academic leaders believe that it is 'Likely' or 'Very Likely' that a majority of all higher education students will be taking at least one online course in 5 years' time". (source: According to Grade Change: Tracking Online Education)
Career prospects for people with similar training include instructional software designer, instructional technologist, learning systems designer, educational technologist. (source: Monster.com)
Instructional design and technology jobs are projected to grow by 7% from 2014 to 2024. (source: BLS National Occupation Outlook)
What You'll Learn
Understand contemporary learning theories to develop online learning experiences.
Apply instructional design models to the development of online learning experiences.
Select, evaluate or design digital media to support learning.
Identify, evaluate, and integrate emerging technologies to support online learning.
Design an implementation process for online learning experiences.
Apply data mining techniques to the design and evaluation of learning experiences.
What is a MicroMasters Program?
Developed to advance a career and born from Master's programs of leading universities, MicroMasters programs are a series of higher-level courses recognized by companies for real job relevancy and may accelerate a Master's degree.
MicroMasters Program Details
How To Earn The MicroMasters Credential
Complete and successfully earn a Verified Certificate in all 4 courses.
Take Your Credential To The Next Level
Learners who successfully earn verified certificates for all of the courses in this MicroMasters program are eligible to transition into the Master's program in Learning Design & Technology at the University of Maryland University College (UMUC). This program is fully online. Students will need to complete the application process to UMUC and meet all admission requirements for the Graduate School. For more information visit: https://www.umuc.edu/admissions/admission-requirements/graduate-admissions.cfm
The Instructional Design and Technology MicroMasters program certificate will count for 12 credits toward the full Master's degree (36 credits are required for graduation with the MS in Learning Design and Technology degree).
More Information
Average Length: 8 weeks per course
Effort: 4-6 hours per week, per course
Number Of Courses: 4 Courses in Program
Subject: Education & Teacher Training
Institutions: University System of Maryland, UMUC
Institution Offering Credit: UMUC
Language: English
Video Transcripts: English
Price (USD): Originally $796 USD, now $716.40 USD for the entire program. You save $79.60 USD.
Last updated Sep 2019
About the School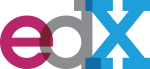 Founded by Harvard University and MIT in 2012, edX is an online learning destination and MOOC provider, offering high-quality courses from the world's best universities and institutions to learners ev ... Read More
Founded by Harvard University and MIT in 2012, edX is an online learning destination and MOOC provider, offering high-quality courses from the world's best universities and institutions to learners everywhere. With more than 90 global partners, we are proud to count the world's leading universities, nonprofits, and institutions as our members. EdX university members top the QS World University Rankings® with our founders receiving the top honors, and edX partner institutions ranking highly on the full list.
Read less