MicroMasters Program in Innovation and Entrepreneurship (Tecnologico de Monterrey)
Home ›
Master ›
MicroMasters Program in Innovation and Entrepreneurship (Tecnologico de Monterrey)
Read more about this program on the school's website
Program Description
Learn to strengthen your ability to create high-impact companies or direct entrepreneurship projects in your organization, narrowing the gap between your goals and sustainable success.
In a highly interconnected world that moves at high speed, business and innovation cycles have been reduced as never before. The duration of companies has decreased to less than a third in the last 30 years. The democratization of innovation has opened up unlimited possibilities for many people, companies and regions around the world. Entrepreneurs and startups, in particular, have taken advantage of the opportunities that the current digital transformation has brought.
This MicroMasters program consisting of 6 online courses is dedicated to understanding:
The strategy, key concepts and tools that entrepreneurs require to create value and scale their business projects;
The methodologies for solving problems and innovation that require research, persistence and determination;
Business models and how to start a new entrepreneurial project or build a growth company; how to build, manage and maintain corporate venture capital and a corporate entrepreneurship mechanism for innovation; and the specific tools and models to create synergy in the family business and develop a transgenerational entrepreneurial spirit.
This program is focused on innovation and entrepreneurship for startups, corporations and family businesses.
Work perspective
Apply startup strategies and tools to innovate and create new value in your company and markets.
Plan, apply and execute product innovation skills to develop and launch new products and services.
Innovation management in corporate entrepreneurship strategies to develop and launch new products and services or for the strategic renewal of the organization.
Apply best practices in the family business, distinguish entrepreneurship and innovation models, and implement the trends of entrepreneurship today in your entrepreneurial project.
Carry out a transgenerational entrepreneurship project and determine the components of entrepreneurship.
What you will learn
Determine the strategies and tools that entrepreneurs and startups use to develop and launch innovations.
Identify the concepts of the business model, design unique value propositions and distinguish the principles of innovation.
Distinguish the elements of a business model and value technology as a strategy to connect with the key audience.
Explain the importance of innovation that takes place in organizations and identify how innovation is linked to the development strategies of organizations.
Apply strategies, tools and models to lead and orchestrate the family business and Identify and apply the characteristics that will allow you to be a good business leader.
Distinguish the models of entrepreneurship and innovation and implement the trends in entrepreneurship today in your venture.
courses
With 6 MOOCs of 20 hours each, the MicroMasters Program: Innovation and entrepreneurship of the EGADE Business School of Tecnológico de Monterrey, are professional postgraduate courses, equivalent to 25% of our Full Time MBA.
Leadership in the family business
Learn the dynamics of family businesses, in order to apply the skills, tools and instruments that involve leading and orchestrating the family business successfully.
Fundamentals of entrepreneurship in the family business
Learn the best practices and models of entrepreneurship and innovation and how to take advantage of the strengths of the family business to achieve success. In this course for entrepreneurs you will carry out a transgenerational entrepreneurship project.
Innovation and value generation
Learn how innovative entrepreneurship and the way in which startups can innovate can generate value in the business world.
Innovation and organizational creativity
The business world faces challenges and opportunities that require innovative approaches and a new set of skills. This online course offers you methodologies for innovation and problem solving.
Design and innovation of business model
Business models are an important tool when starting a new business or building a growth company. The business model analysis provides us with a simple and effective reference framework to evaluate new opportunities.
Corporate Entrepreneurship
In this online course you will learn to identify the concepts of corporate entrepreneurship and present you with an introduction to the entrepreneurial culture oriented to the development of the organization.
What is the MicroMasters Program?
MicroMasters programs are made up of higher level courses that have the recognition of companies in the labor field and can accelerate the attainment of a master's degree. These courses have been inspired by master's programs from the most prestigious universities and were developed to promote professional careers.
More information
Average duration: 4-6 weeks per course.
Effort: 5-8 hours per week, per course.
Number of courses: 6 courses in the program
Subject: Business administration, Communication, Social sciences
Institution: Tecnológico de Monterrey
Credit of the offer of the institution: Tecnológico de Monterrey
Language: English, Spanish
Video transcripts: English, Spanish
Price (USD): Originally $ 494 USD, now

$ 444.60 USD

for the full program. You save $ 49.40 USD.
Last updated Mar 2020
About the School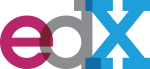 Founded by Harvard University and MIT in 2012, edX is an online learning destination and MOOC provider, offering high-quality courses from the world's best universities and institutions to learners ev ... Read More
Founded by Harvard University and MIT in 2012, edX is an online learning destination and MOOC provider, offering high-quality courses from the world's best universities and institutions to learners everywhere. With more than 90 global partners, we are proud to count the world's leading universities, nonprofits, and institutions as our members. EdX university members top the QS World University Rankings® with our founders receiving the top honors, and edX partner institutions ranking highly on the full list.
Read less