MicroMasters Program in Information Systems (Indiana University)
Home ›
Master ›
MicroMasters Program in Information Systems (Indiana University)
Read more about this program on the institution's website
Program Description
Learn the role of applying information systems/technologies in digitally-enabled businesses.
With the pervasiveness of digital technologies, there is a shift in the skill sets required to understand the role that information systems and technologies play in business.
Information systems and technologies are becoming increasingly integral to success as businesses transform themselves into digitally-enabled organizations. The MicroMasters® program in information systems is designed to provide an overview of the foundational capabilities that form the digital core along with the digital technology strategy that focuses on creating value at the frontiers of business and technology. Learn from world-renowned information systems professors and authors of leading textbooks at Kelley School of Business — the #1 ranked school for online business graduate programs. This MicroMasters program will help you gain expertise as follows:
Understanding structured transactional data and known questions along with unknown, less-organized questions that are enabled by raw/external datasets in the data lakes. Some of the topics will include data strategy and data governance; relational databases/SQL; data integration; master data management; and big data technologies.
The foundational cloud capability supports the need for agility, scale and operating flexibility that is needed to create more adaptable digital businesses. Some of the topics covered will include network and application architecture; virtualization; cloud computing models; deployment on the cloud; and the internet of things (IoT).
In developing the digital ecosystem, the value will be premised on the utility that is created by strategically infusing the business with digital technologies. Some of the topics covered will include blockchain and distributed trust; artificial intelligence and robotic process automation; business analytics and machine learning for digital information; managing IT investments; AGILE for digital transformation; and digital resiliency, security, and risk management.
Three graduate-level courses in the MicroMasters program represent 30% of the coursework in the online Master of Science in Information Technology Management from the Kelley School of Business at Indiana University (kelley.iu.edu) offered on the edX platform (https://www.edx.org/masters/online-master-in-it-management-indiana-university). Completing this MicroMasters program in Information Systems can strengthen your application to the Information Technology Management Master's degree, as well as advancing your career on its own.
Job Outlook
Corporate, nonprofit, government, and professional services organizations will continue to need high-capability information systems/digital technologies-savvy professionals.
Professionals across a variety of roles can leverage the MicroMasters program certificate to gain confidence and fluency as they communicate with colleagues, customers, and stakeholders.
What You'll Learn
How to unlock business value using information systems/digital technologies.
How to think about information systems/digital technologies from the perspective of a CEO, Chief Information Officer, or a member of the executive suite.
From the perspective of a business professional, how to structure, manage, and leverage data and systems in support of business goals.
How to leverage cloud technologies to support business outcomes.
What is a MicroMasters Program?
Developed to advance a career and born from Master's programs of leading universities, MicroMasters programs are a series of higher-level courses recognized by companies for real job relevancy and may accelerate a Master's degree.
MicroMasters Program Details
How To Earn The MicroMasters Credential
Complete all three Information Systems MicroMasters program courses as a Verified Learner to earn the program certificate.
Take Your Credential To The Next Level
Through Indiana University's Information Technology Management Master's degree on edX, you can combine your MicroMasters program certificate with online coursework from IU to earn a Master's degree from the Kelley School of Business.
Students who successfully earn the MicroMasters program certificate are eligible to apply to the Master's program in Information Technology Management with no need to take the GMAT or GRE test. Students will earn nine credits to apply to the 30-credit Master's degree.
Further Information
Average Length: 12 weeks per course
Effort: 8-10 hours per week, per course
Number Of Courses: 3 Courses in Program
Subject: Business & Management, Computer Science
Institution: Indiana University
Institution Offering Credit: Indiana University
Language: English
Video Transcripts: English
Price (USD): Originally $1500 USD, now $1350 USD for the entire program. You save $150 USD.
Last updated Sep 2019
About the School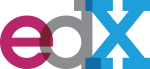 Founded by Harvard University and MIT in 2012, edX is an online learning destination and MOOC provider, offering high-quality courses from the world's best universities and institutions to learners ev ... Read More
Founded by Harvard University and MIT in 2012, edX is an online learning destination and MOOC provider, offering high-quality courses from the world's best universities and institutions to learners everywhere. With more than 90 global partners, we are proud to count the world's leading universities, nonprofits, and institutions as our members. EdX university members top the QS World University Rankings® with our founders receiving the top honors, and edX partner institutions ranking highly on the full list.
Read less