MicroMasters Program in Digital Product Management (Boston University)
Home ›
Master ›
MicroMasters Program in Digital Product Management (Boston University)
Read more about this program on the school's website
Program Description
Learn essential tools and techniques to manage the development, launch, and growth of digital products and advance your career as a product manager.
Product Manager is one of the hottest positions in the emerging digital economy.
The Product Manager is essentially the "CEO" of a digital product. They understand and articulate needs; set up roadmaps, plan and coordinate the development process; champion and launch products and oversee the product lifecycle. They are the implementers of ideas in digital business innovation.
In this Product Management MicroMasters program, you will gain hands-on experience in:
Creating product roadmaps.
Taking products from initial concept through user research, co-creation, and rapid prototyping.
Agile and lean management practices for creating software and digital products.
Social media and market testing methods.
Applying perspective from best practices in platform-based strategies.
The MicroMasters program concludes with two courses that leverage object-oriented thinking, digital process capabilities, and data analytics tools to build "boundary-spanning" skills in running, measuring and adapting strategic experiments that may lead to novel products, business models, and market growth.
Job Outlook
The average salary for Digital/Software Product Managers is $106,166. (Source: Burning Glass)
Career prospects include roles such as Product Manager, Product Life Cycle Manager, Marketing Manager, Product Line Manager, Innovation Team Lead, Entrepreneur, Director for Products, Business Development, Business Strategist.
What You'll Learn
Understand the principles and processes for developing product roadmaps.
Tools and methods for generating and validating user needs, ideas, co-creation and mapping the findings into product and market requirements and positioning documents.
Techniques for oversight of agile development, rapid prototyping, experimentation and risk management with object-oriented development, data and analytics-based tools sets.
Techniques for planning, oversight, and launch of products and software, including tracking and system-level optimization of social media metrics.
Life cycle management of products and services including versioning and pricing.
Techniques for communicating and championing the product benefits to internal (C-Level Managers and sales teams) and external audiences (key customers).
Understand the variations in product management practices across different organizations and emergent digital markets.
Alternative ways to drive digital business innovation in your company.
What is a MicroMasters Program?
Developed to advance a career and born from Master's programs of leading universities, MicroMasters programs are a series of higher-level courses recognized by companies for real job relevancy and may accelerate a Master's degree.
MicroMasters Program Details
How To Earn The MicroMasters Credential
To earn the MicroMasters credential, learners must complete and successfully earn a Verified Certificate in all four courses and pass the Capstone Assessment course.
Take Your Credential To The Next Level
Learners who successfully earn the MicroMasters credential are eligible for credit into UQ's Masters Entrepreneurship and Innovation (MEI) degree. Credential holders who meet program entry requirements will receive one-semester equivalent credit (8 units), reducing study time by 6 months. Students will need to complete the remaining 12 months of full-time study (16 units) on-campus.
Students enrolled in the MEI degree will be able to select from a range of fields of study: Biotechnology; Design and Information Technology; Food Entrepreneurship; Social and Community Entrepreneurship; and Sustainable Energy. Students will also have the opportunity to apply their knowledge and skills to real business cases through our unique capstone courses.
More Information
Average Length: 6-8 weeks per course
Effort: 4-8 hours per week, per course
Number Of Courses: 5 Courses in Program
Subject: Engineering, Computer Science, Business & Management, Economics & Finance, Data Analysis & Statistics
Institutions: Boston University
Institution Offering Credit: Boston University
Language: English
Video Transcripts: English
Price (USD): Originally $1000 USD, now $900 USD for the entire program. You save $100 USD.
Last updated Sep 2019
About the School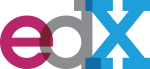 Founded by Harvard University and MIT in 2012, edX is an online learning destination and MOOC provider, offering high-quality courses from the world's best universities and institutions to learners ev ... Read More
Founded by Harvard University and MIT in 2012, edX is an online learning destination and MOOC provider, offering high-quality courses from the world's best universities and institutions to learners everywhere. With more than 90 global partners, we are proud to count the world's leading universities, nonprofits, and institutions as our members. EdX university members top the QS World University Rankings® with our founders receiving the top honors, and edX partner institutions ranking highly on the full list.
Read less