MicroMasters Program in Design Thinking (Rochester Institute of Technology)
Home ›
Master ›
MicroMasters Program in Design Thinking (Rochester Institute of Technology)
Program Description
Innovation. Creativity. Strategic thinking. In the past year, more than 279,000 job postings have listed these skills. Another 239,000 mention design thinking.*
Why has design thinking become one of the most sought-after skills? Employers are looking for problem-solving, creativity, critical thinking, and analytical skills to enhance the capabilities of their employees to lead their companies into a successful future. Design thinking was developed out of the processes used by designers including user understanding and user experience, however, its application may be used to address non-product oriented problems as well –from innovating a new product or service possibilities to implementing procedural change, or identifying a new strategic direction for the company.
In the Design Thinking MicroMasters program, you will learn how to use the design thinking process to solve problems creatively, collaboratively and empathetically. Earning the MicroMasters credential will equip you with knowledge of the processes and techniques used to solve problems and innovate in the workplace.
* Source: Burning Glass Technologies
Job Outlook
In a recent McKinsey poll, 84% of global executives reported that innovation was extremely important to their growth strategies, but a staggering 94% were dissatisfied with their organizations' innovation performance.
The corporate world has seen an explosion of innovative programs in the past few years, with 38% of the leading 200 companies setting up innovation centers in a global tech hub. (Source, Campainlive.co.uk.)
The top in-demand skills according to the World Economic Forum include complex problem solving, critical thinking, creativity, and emotional intelligence.
What You'll Learn
User-centered research skills to gain user empathy through interviews and observations.
Strategies to understand user context to identify and verify business problems.
Ideation and visualization techniques to generate targeted and creative solutions.
Methods for evaluating and applying user feedback from testing models and prototypes to identify preferred solutions.
What is a MicroMasters Program?
Developed to advance a career and born from Master's programs of leading universities, MicroMasters programs are a series of higher-level courses recognized by companies for real job relevancy and may accelerate a Master's degree.
MicroMasters Program Details
How To Earn The MicroMasters Credential
To earn the MicroMasters credential, learners must complete and successfully earn a Verified Certificate in all four courses and pass the Capstone Assessment course.
Take Your Credential To The Next Level
Learners who successfully earn the MicroMasters credential are eligible for credit into UQ's Masters Entrepreneurship and Innovation (MEI) degree. Credential holders who meet program entry requirements will receive one-semester equivalent credit (8 units), reducing study time by 6 months. Students will need to complete the remaining 12 months of full-time study (16 units) on-campus.
Students enrolled in the MEI degree will be able to select from a range of fields of study: Biotechnology; Design and Information Technology; Food Entrepreneurship; Social and Community Entrepreneurship; and Sustainable Energy. Students will also have the opportunity to apply their knowledge and skills to real business cases through our unique capstone courses.
More Information
Average Length: 6 weeks per course
Effort: 8-12 hours per week, per course
Number Of Courses: 5 Courses in Program
Subject: Engineering, Business & Management, Design
Institutions: Rochester Institute of Technology
Institution Offering Credit: Rochester Institute of Technology
Language: English
Video Transcripts: English
Price (USD): Originally $1000 USD, now $900 USD for the entire program. You save $100 USD.
Last updated Sep 2019
About the School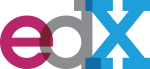 Founded by Harvard University and MIT in 2012, edX is an online learning destination and MOOC provider, offering high-quality courses from the world's best universities and institutions to learners ev ... Read More
Founded by Harvard University and MIT in 2012, edX is an online learning destination and MOOC provider, offering high-quality courses from the world's best universities and institutions to learners everywhere. With more than 90 global partners, we are proud to count the world's leading universities, nonprofits, and institutions as our members. EdX university members top the QS World University Rankings® with our founders receiving the top honors, and edX partner institutions ranking highly on the full list.
Read less