MicroMasters Program in Data Science (UC San Diego)
Home ›
Master ›
MicroMasters Program in Data Science (UC San Diego)
Read more about this program on the school's website
Program Description
Gain the critical skills needed to become a data scientist, rated one of the best jobs in America and in demand globally.
Excel in Data Science, one of the hottest fields in tech today. Learn how to gain new insights from big data by asking the right questions, manipulating data sets and visualizing your findings in compelling ways.
In this MicroMasters program, you will develop a well-rounded understanding of the mathematical and computational tools that form the basis of data science and how to use those tools to make data-driven business recommendations.
This MicroMasters program encompasses two sides of data science learning: the mathematical and the applied.
Mathematical courses cover probability, statistics, and machine learning. The applied courses cover the use of specific toolkit and languages such as Python, Numpy, Matplotlib, pandas and Scipy, the Jupyter notebook environment and Apache Spark to delve into real-world data.
You will learn how to collect, clean and analyze big data using popular open-source software will allow you to perform large-scale data analysis and present your findings in a convincing, visual way. When combined with expertise in a particular type of business, it will make you a highly desirable employee.
Job Outlook
Data Scientist has rated the best job in America in 2017, with a median base salary of $110,00. (Source: Glassdoor)
There are approximately 215,000 open job positions in Data Science. (Source:Indeed.com)
There are currently about 31,000 openings for Statistician positions in the US (LinkedIn), offering an average salary of $77,000. (Glassdoor)
In the field of Business intelligence, there are around 14,000 openings in the US (LinkedIn) at an $88,000 base salary.
Careers include data scientist, data engineer, data analyst, statistician, data manager, data architect, business analyst.
What You'll Learn
How to load and clean real-world data.
How to make reliable statistical inferences from noisy data.
How to use machine learning to learn models for data.
How to visualize complex data.
How to use Apache Spark to analyze data that does not fit within the memory of a single computer.
What is a MicroMasters Program?
Developed to advance a career and born from Master's programs of leading universities, MicroMasters programs are a series of higher-level courses recognized by companies for real job relevancy and may accelerate a Master's degree.
MicroMasters Program Details
How To Earn The MicroMasters Credential
To earn the MicroMasters credential, learners must complete and successfully earn a Verified Certificate in all four courses and pass the Capstone Assessment course.
Take Your Credential To The Next Level
Learners who successfully earn the MicroMasters credential are eligible for credit into UQ's Masters Entrepreneurship and Innovation (MEI) degree. Credential holders who meet program entry requirements will receive one-semester equivalent credit (8 units), reducing study time by 6 months. Students will need to complete the remaining 12 months of full-time study (16 units) on-campus.
Students enrolled in the MEI degree will be able to select from a range of fields of study: Biotechnology; Design and Information Technology; Food Entrepreneurship; Social and Community Entrepreneurship; and Sustainable Energy. Students will also have the opportunity to apply their knowledge and skills to real business cases through our unique capstone courses.
More Information
Average Length: 10 weeks per course
Effort: 8-10 hours per week, per course
Number Of Courses: 4 Courses in Program
Subject: Computer Science, Data Analysis & Statistics, Math
Institutions: The University of California, San Diego
Institution Offering Credit: Curtin University
Language: English
Video Transcripts: English
Price (USD): Originally $1400 USD, now $1260 USD for the entire program. You save $140 USD.
Last updated Sep 2019
About the School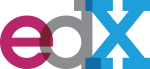 Founded by Harvard University and MIT in 2012, edX is an online learning destination and MOOC provider, offering high-quality courses from the world's best universities and institutions to learners ev ... Read More
Founded by Harvard University and MIT in 2012, edX is an online learning destination and MOOC provider, offering high-quality courses from the world's best universities and institutions to learners everywhere. With more than 90 global partners, we are proud to count the world's leading universities, nonprofits, and institutions as our members. EdX university members top the QS World University Rankings® with our founders receiving the top honors, and edX partner institutions ranking highly on the full list.
Read less