MicroMasters Program in Cloud Computing (University of Maryland University College)
Home ›
Master ›
MicroMasters Program in Cloud Computing (University of Maryland University College)
Read more about this program on the institution's website
Program Description
Gain expertise in one of the hottest fields in IT, as you learn how to design, implement, and manage cloud computing systems.
The exciting field of Cloud Computing has experienced explosive growth. This transformative technology has not only altered the way business operates, but it has also shaken up the traditional structure of the IT department and placed new demands on staff members who are faced with reinventing their own careers. With organizations rapidly moving their infrastructures and services to the cloud, jobs are growing at a breakneck pace, with many positions are left unfilled.
Gain an understanding of cloud technologies such as AWS, Azure, Google Cloud, OpenStack, and vSphere and how to leverage them to increase business productivity and effectiveness. In this Cloud Computing MicroMasters program, you will learn about Infrastructure As A Service (IaaS), Platform As A Service (PaaS), Software As A Service (SaaS), and other "X as a service" platforms. You will receive key foundational knowledge about legal and compliance issues, security and risk mitigation and how to follow industry standards and best practices. You will also gain hands-on experience in implementing, configuring and managing cloud technologies.
This applied, the graduate-level program is designed for learners who want to enter or advance their careers in this exciting and well-paying field. IT professionals not already working with cloud technologies will gain a solid foundation while those with some cloud experience will gain a more in-depth understanding of other cloud technologies and other knowledge such as security, policy, and legal and compliance issues.
Job Outlook
More than half of US businesses now use cloud computing to reduce cost, increase flexibility, and increase agility. This number is expected to grow rapidly over the next few years. (Source: Forbes)
The federal government has a "Cloud First" mandate, which directs agencies to move IT infrastructure to the cloud. (Source: CIO.gov)
In 2015, over 3.9 million US jobs were affiliated with cloud computing, with many of them unfilled. (Source: Forbes)
Cloud Computing jobs are some of the hardest to fill in the industry. (Source: Burning Glass)
Job titles include Cloud Engineer, Cloud Architect, Cloud Analyst, Network Architect, and Network Administrator.
What You'll Learn
Cloud computing foundations and models.
Types of cloud computing technologies (ie: AWS, Azure, IBM).
Methods for managing a cloud computing adoption/migration project.
How to design a cloud computing infrastructure or service.
Deployment and configuration of cloud computing systems.
Ensuring cloud security and mitigating risk.
SaaS, PaaS and IaaS and other service platforms.
What is a MicroMasters Program?
Developed to advance a career and born from Master's programs of leading universities, MicroMasters programs are a series of higher-level courses recognized by companies for real job relevancy and may accelerate a Master's degree.
MicroMasters Program Details
How To Earn The MicroMasters Credential
Successfully earn a Verified Certificate in all six business management courses.
Take Your Credential To The Next Level
Participants who earn the MicroMasters credential can use it to apply to an on-campus program, viz. Accelerated Advanced Management Program (AAMP.), a three-week residential program modeled on AMP, a Long Duration Certificate program offered by Executive Education at IIMB. The Advanced Management Program is currently a year-long program comprising approximately 48 days of on-campus sessions.
More Information
Average Length: 8 weeks per course
Effort: 8-10 hours per week, per course
Number Of Courses: 4 Courses in Program
Subject: Computer Science
Institutions: University System of Maryland, UMUC
Institution Offering Credit: UMUC
Language: English
Video Transcripts: English
Price (USD): Originally $996 USD, now $896.40 USD for the entire program. You save $99.60 USD.
Last updated Sep 2019
About the School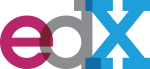 Founded by Harvard University and MIT in 2012, edX is an online learning destination and MOOC provider, offering high-quality courses from the world's best universities and institutions to learners ev ... Read More
Founded by Harvard University and MIT in 2012, edX is an online learning destination and MOOC provider, offering high-quality courses from the world's best universities and institutions to learners everywhere. With more than 90 global partners, we are proud to count the world's leading universities, nonprofits, and institutions as our members. EdX university members top the QS World University Rankings® with our founders receiving the top honors, and edX partner institutions ranking highly on the full list.
Read less