MicroMasters Program in Chemistry and Technology for Sustainability (Wageningen University & Research)
Home ›
Master ›
MicroMasters Program in Chemistry and Technology for Sustainability (Wageningen University & Research)
Program Description
Help drive the transition from fossil sources to renewable energy ones and engineer a biobased future. By the #1 agricultural sciences university.
The world is moving from using fossil resources to sustainable biobased ones. In order to be truly sustainable, alternative, biobased resources also need to be economically viable. To be successful, corporations need to be able to navigate the challenges and opportunities in this dynamic field. This MicroMasters program is intended for those currently working in the energy, chemical and biotech industries and seeking to make a shift to more sustainable practices. It will focus on the use of chemical and biotechnological approaches for the production of energy-carriers, polymers, chemical building blocks and materials from renewable resources and waste streams.
Completion of this MicroMasters program in Chemistry and Technology for Sustainability will enable you to discover new resources and help your company make the switch from fossil to renewable, biobased resources.
The only way to obtain the MicroMasters program certificate is to complete and pass all courses in the program with a verified (paid) certificate. You may browse individual courses for free before deciding to pursue the entire program. However, some course content is only available to verified learners.
Job Outlook
Careers in industries such as (bio)chemical industry, agrifood water companies, energy producers, logistics, and related governmental and non-governmental organizations.
Exciting career opportunities for traditionally and newly trained: (bio)chemical engineers, process engineers, supply chain manager, product managers, entrepreneurs, consultants and business developers in a biobased business.
Research scientist, microbiologist, bioprocess specialist.
The US biobased products industry contributes $369 Billion and 4 Million jobs to the American economy.
EU employment in the biobased sector accounts for 13.8 million jobs.
What You'll Learn
Understand the challenges of switching from a fossil source-based economy to a biobased economy.
Understand how to identify suitable raw materials and create valuable new products.
Learn how to refine biomass without damaging its valuable components.
Perform functional analysis of potential methods that can be used for refining a resource.
Learn how to efficiently convert biobased feedstocks into desired products.
Evaluate technological, ethical, societal and economic consequences in the production of biobased products.
What is a MicroMasters Program?
Developed to advance a career and born from Master's programs of leading universities, MicroMasters programs are a series of higher-level courses recognized by companies for real job relevancy and may accelerate a Master's degree.
MicroMasters Program Details
How To Earn The MicroMasters Program Certificate
Earn a verified certificate in all courses of the MicroMasters (3 courses and 1 Capstone).
Take Your Credential To The Next Level
If you successfully earn the MicroMasters program certificate and decide to apply to the Master of Science program Biobased Sciences at Wageningen University & Research (120 ECTS, 2-year full-time on-campus program), you will need to go through the regular admission procedures for MSc students and meet the entry requirements.
If you are admitted and would like to be exempted from courses in the MSc program, you can send a formal waiver request. Campus courses that can be waived (up to 18 credits) are courses that are equivalent to the online courses in the MicroMasters program.
Further Information
Average Length: 6-10 weeks per course
Effort: 15-20 hours per week, per course
Number Of Courses: 4 Courses in Program
Subject: Chemistry, Science, Engineering, Economics & Finance, Business & Management
Institution: Wageningen University & Research
Institution Offering Credit: Wageningen University & Research
Language: English
Video Transcripts: English
Price (USD): Originally $746 USD, now $671.40 USD for the entire program. You save $74.60 USD.
Last updated Sep 2019
About the School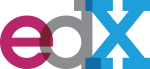 Founded by Harvard University and MIT in 2012, edX is an online learning destination and MOOC provider, offering high-quality courses from the world's best universities and institutions to learners ev ... Read More
Founded by Harvard University and MIT in 2012, edX is an online learning destination and MOOC provider, offering high-quality courses from the world's best universities and institutions to learners everywhere. With more than 90 global partners, we are proud to count the world's leading universities, nonprofits, and institutions as our members. EdX university members top the QS World University Rankings® with our founders receiving the top honors, and edX partner institutions ranking highly on the full list.
Read less