MicroMasters Program in Certified Lifestyle Medicine Executive (Doane University)
Home ›
Master ›
MicroMasters Program in Certified Lifestyle Medicine Executive (Doane University)
Read more about this program on the school's website
Program Description
Get the skills you need to be a transformative leader in the complex and changing landscape of healthcare and lifestyle medicine.
Health systems around the world are confronting ever-rising costs, poor outcomes and economic inefficiencies. In addition, life expectancy is increasing and people are remaining active longer. The need for strong administration is great, which is why the employment of Healthcare Administrators is projected to grow 17 percent from 2016 to 2026.
The Certified Lifestyle Medicine Executive MicroMasters program will introduce you to leadership frameworks and prepare you to manage the complex issues in public health, healthcare systems, and related industries. You will learn the skills required to prevent and address human disease through the use of lifestyle medicine and population-based healthcare delivery models that engage the individual, community and the larger society.
You will also examine how an emphasis on the value of services rendered in clinical care and public health practices, as opposed to volume, is the desired goal of healthcare delivery.
This program will provide learners with the knowledge required to analyze and stratify populations as well as analyze and implement lifestyle medicine based solutions at the individual, group and population levels. Learners will also earn a solid foundational understanding of how the U.S. healthcare system operates and how to navigate it.
Any health professional looking to show employers a distinctive skill set and credential will find value in this program.
This CLME MicroMasters program signals to prospective employers:
You have attained a high level of management education.
You have core competencies in key leadership areas.
You have superior communication skills.
Upon successful completion, this graduate-level, credit-eligible program will also allow the learner the opportunity to apply 9 credit hours towards the Doane University online MBA program.
Job Outlook
The Healthcare Industries' need for Healthcare Administrators has an average yearly growth of 17% and career opportunities for highly trained Healthcare Administrators continue to rise. (source: www.bls.gov)
Career opportunities in healthcare for advancement as CEOs, directors, managers, public health and healthcare industry leaders.
Medical and Health Service Managers median salary in 2016 was $94,540. (source: www.bls.gov)
What You'll Learn
Assess how to lead healthcare organizations in a complex and changing system.
Develop in others the knowledge and skills needed to devise programs to prevent and manage chronic disease using population-based healthcare delivery interventions that engage the individual and the community.
Evaluate the value of new healthcare delivery systems and interventions on the basis of quality, safety, efficiency and cost-effectiveness using accumulated data.
Evaluate health policy as it applies to industry economics, needs demands and quality of care.
Apply advocacy skills including quality of care, patients-rights, cultural competency, and preventative care.
Demonstrate an understanding of healthcare system providers, financing, consumerism, past, and future trends and regulatory and legal framework.
Apply leadership frameworks, skills, and functions of management in planning, organizing leadership and systems control.
What is a MicroMasters Program?
Developed to advance a career and born from Master's programs of leading universities, MicroMasters programs are a series of higher-level courses recognized by companies for real job relevancy and may accelerate a Master's degree.
MicroMasters Program Details
How To Earn The MicroMasters Program Certificate
Complete and successfully earn a Verified Certificate in all 9 Certified Lifestyle Medicine Executive MicroMasters courses.
Take Your Credential To The Next Level
Those who successfully complete a verified certificate in the Certified Lifestyle Medicine Executive MicroMasters program may then apply to enroll in Doane University's Master in Business Administration (MBA) program. If accepted, the MicroMasters program certificate will account for 9 credits out of the total of 30 credits for the full MBA degree.
The MBA program may be completed fully online and at the very affordable price of approximately $10,500. (This does not include the cost of the MicroMasters program verified certificate).
Further Information
Average Length: 1-5 weeks per course
Effort: 5-10 hours per week, per course
Number Of Courses: 10 Courses in Program
Subject: Business & Management, Medicine, Economics & Finance, Law
Institution: Doane University
Institution Offering Credit: Doane University
Language: English
Video Transcripts: English
Price (USD): Originally $1491 USD, now $1341.90 USD for the entire program. You save $149.10 USD.
Last updated Mar 2020
About the School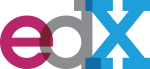 Founded by Harvard University and MIT in 2012, edX is an online learning destination and MOOC provider, offering high-quality courses from the world's best universities and institutions to learners ev ... Read More
Founded by Harvard University and MIT in 2012, edX is an online learning destination and MOOC provider, offering high-quality courses from the world's best universities and institutions to learners everywhere. With more than 90 global partners, we are proud to count the world's leading universities, nonprofits, and institutions as our members. EdX university members top the QS World University Rankings® with our founders receiving the top honors, and edX partner institutions ranking highly on the full list.
Read less