MicroMasters Program in Analytics: Essential Tools and Methods (Georgia Tech)
Home ›
Master ›
Business ›
MicroMasters Program in Analytics: Essential Tools and Methods (Georgia Tech)
Program Description
Learn fundamental, in-demand analytics skills to maximize business impact and advance your career as an analyst.
Gain an interdisciplinary understanding of the essential fundamentals of analytics, including analysis methods, analytical tools, such as R, Python and SQL, and business applications.
Using common analytics software and tools, statistical and machine learning methods, and data-intensive computing and visualization techniques, learners will gain the experience necessary to integrate all of these parts for maximum impact.
Project experience is also included as part of the MicroMasters program. Through these projects, learners will hone their skills with data collection, storage, analysis, and visualization tools, as well as gain instincts for how and when each tool should be used.
These projects provide hands-on experience with real-world business applications of analytics and a deeper understanding of how to apply analytics skills to make the biggest difference.
Job Outlook
The projected shortage of 140,000-190,000 people with deep analytical skills and 1.5 million analytics-trained managers by 2018. (source: McKinsey Global Institute 2011)
An increase of 4.4 million analytics jobs from 2013 to 2015, with a third unfilled due to lack of trained applicants. (source: Gartner Inc. 2013)
97% of companies with revenues over $100 million use analytics (source: Bloomberg Business Week), but 42% of employers believe their employees don't have the necessary analytics skills. (source: Deloitte 2013)
Career prospects for people with similar training include data scientist, data analyst, statistician, business analyst, consultant, research analyst, operations research analyst, analytics manager, modeling engineer. (source: INFORMS Career Center)
What You'll Learn
Use essential analytics tools like R, Python, SQL, and more.
Understand fundamental models and methods of analytics, and how and when to apply them.
Learn to build a data analysis pipeline, from collection and storage through analysis and interactive visualization.
Apply your new analytics skills in a business context to maximize your impact.
MicroMasters Program Details
How To Earn The MicroMasters Credential
Successfully complete and earn a verified certificate in all three of the MicroMasters courses. Please note that the number of verified certificate learners in each course in this MicroMasters program is limited. When that limit is reached, the verified certificate enrollment will close in each course. Please see each course on pages for additional details.
Take Your Credential To The Next Level
The Analytics MicroMasters program is comprised of three foundational courses from Georgia Tech's full, interdisciplinary Online Master of Science in Analytics (OMS Analytics) degree available for less than $10,000. The MicroMasters program can serve as a helpful introduction to the degree of experience. Anyone with a Bachelor's degree or equivalent may apply to the OMS Analytics program, but the successful completion of one or more of these MicroMasters courses can help your application stand out in the admissions process. If admitted, learners have the opportunity to apply up to 9 hours (3 courses) of the edX MicroMasters credential as advanced standing credit toward a total of 36 hours required for the degree.
More Information
Average Length: 15 weeks per course
Effort: 8-10 hours per week, per course
Number Of Courses: 3 Courses in Program
Subject: Engineering, Computer Science, Business & Management, Data Analysis & Statistics
Institutions: The Georgia Institute of Technology
Institution Offering Credit: The Georgia Institute of Technology
Language: English
Video Transcripts: English
Price (USD): $500 per course
Last updated Sep 2019
About the School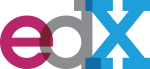 Founded by Harvard University and MIT in 2012, edX is an online learning destination and MOOC provider, offering high-quality courses from the world's best universities and institutions to learners ev ... Read More
Founded by Harvard University and MIT in 2012, edX is an online learning destination and MOOC provider, offering high-quality courses from the world's best universities and institutions to learners everywhere. With more than 90 global partners, we are proud to count the world's leading universities, nonprofits, and institutions as our members. EdX university members top the QS World University Rankings® with our founders receiving the top honors, and edX partner institutions ranking highly on the full list.
Read less