Masters in Management (MIM)
Program Description
Rigorous. Relevant. Real. Online.
Are you new to the business world or are you a seasoned professional? Regardless of your experience, the 100% online Masters in Management will equip you with the practical skills to move your career to the next level.
This qualification focuses on immediate practical application and will enable you to transfer insight and knowledge to your organisation through live assignments and case studies.
Start dates: January, April, July, and October every year
How the Masters in Management can benefit you
This online degree is suitable for working professionals like you who want:
To earn a relevant Masters degree that helps make an immediate impact on your job and for your organisation
To learn in a modern online environment that is flexible around your schedule
To focus on a specific area or challenge in your organisation
To be more effective in your current job
Virtual
Delivered 100% online, the Ashridge Masters in Management provides a high-level qualification that will make a real impact on you and your organisation from day one.
Through our innovative learning platform you can access programme content at any time from anywhere in the world: submit work, gain feedback and interact with your fellow participants, no matter how far apart you may be. Download podcasts, ebooks, webinars, forums, articles and audiobooks to acquire the knowledge you need in the format that best suits your learning style.
The virtual nature of this programme enables you to access it from anywhere in the world, at any time, and without the cost, environmental impact or inconvenience of travelling. It also means that your organisation does not suffer the cost of your absence while you study for extended periods of time.
Flexible
The Ashridge Masters in Management is a very flexible programme enabling you to study anywhere at any time. You can defer modules to accommodate unexpected events at home or work. The modules (People, Processes and Perspectives) can be completed in the order you wish at each stage meaning you can prioritise learning based on your needs.
Practical
The different organisation-based assignments and the Masters-level project ensure you apply new thinking to real pressures or opportunities (often predetermined by your sponsoring organisation) and enable you to offer valuable, practical advice to your organisation. This is executive education with an enabling, practical focus, designed with organisational success in mind.
There are no examinations. Instead, the programme is assessed by assignments and a project, which are all work-based. These work-based assignments allow you to immediately apply your learning to make a measurable impact at work and help you gain a deeper understanding of your organisation.
Benefits for participants
Gain a thorough understanding of leadership and management
Sharpen your skills as a leader, communicator and strategic thinker
Gain a global perspective on current business issues and challenges
Apply your learning immediately in your job
Balance study, work and home life with this 100% online qualification
Customise study to suit your personal development and business needs. decide when and how you study, which assessments to choose and the resources you use.
Assignment-only assessments mean direct relevance to your job
Network with fellow students online from a wide range of organisations all over the world
Benefits for your organisation
The programme is run by the triple accredited, top-ranked Ashridge Executive Education.
It is designed to make a measurable and positive impact on your team and area of work immediately thanks to the practical assignments.
Your organisation will benefit from ten business projects as you become an informed and committed 'internal consultant', which will help improve processes, save money, increase efficiency or highlight and combat weaknesses
New ideas and best-practice solutions from participants in other countries and sectors can be shared with your organisation
Studying online reduces the cost and time spent on travel.
Last updated Jul 2018
About the School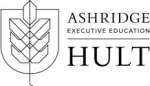 Established in 1959 with initial support from companies including Shell and Unilever, Ashridge Executive Education has been focused on helping people, companies, and organizations succeed. Our researc ... Read More
Established in 1959 with initial support from companies including Shell and Unilever, Ashridge Executive Education has been focused on helping people, companies, and organizations succeed. Our research, pedagogy, and courses have always had one goal: to improve how organizations perform and how executives lead.
Read less