Masters in urban regeneration, rehabilitation and design (online)
Home ›
Master ›
Masters in urban regeneration, rehabilitation and design (online)
Program Description
URBAN REGENERATION, REHABILITATION AND DESIGN.
DATES: Free and Customized. Recommendation: 9 months (October-June)
MODALITY: ONLINE
CREDITS: 60
DESCRIPTION
The Master is born from the requirement to train professionals with an innovative profile, specialized in the management and development of the aspects that have characterized the citizen and urban contesto in recent years.
We believe that we can create a new professionalism capable of planning and managing urban and rural environments through new technologies, new sustainable and intelligent management systems and above all respect for a safe, healthy and sustainable HABITAT.
TARGET
Graduates who are interested in forming their professionalism in the regeneration and management of the urban and citizen system, with special interest in citizen collaboration, sustainable rehabilitation and design as engines of regeneration.
OBJECTIVE
The Master aims to facilitate the practical application of the subjects taught. This is why we are currently collaborating in two different urban environments. Miranda del Castañar (Salamanca) in collaboration with the Town Hall of this locality in what concerns to protected rural environments.
On the other hand and in what most affects to a possible application of the concept the Smart Cities with the neighborhood of the West of Salamanca and the association of neighbors ZOES. The neighborhood of the West has all the characteristics for the application of the public policies related to Urban Regeneration. High density urban environment, with an aging population, obsolete buildings according to the needs of emission reduction and accessibility and low quality public spaces based on the round circulation.
We understand that this is a place of great interest to investigate this new way of understanding the intervention in the city and also apply the new technologies. It is of greater interest to integrate an intensive social vision and a culture-based identity through initiatives such as "Galería Urbana", "Quedamos y Punto", "Zoes en Verde", ... having a high neighborhood support and a positive assessment municipal.
We believe that some joint action can be proposed in this environment that involves the possibility of the practical application of the concepts of "Smart Cities" in this type of environment.
END OF MASTER AND PRACTICE PROJECT
The final Master project comprises 15 credits and will be developed through personalized tutorials online or face-to-face depending on the student's possibility. The project will finally be publicly exposed in court, either in person or by videoconference.
INSTITUTIONS AND COMPANIES THAT COLLABORATE
Zoes Neighborhood Association, City Hall of Miranda del Castañar.
DEVELOPMENT
MODULE 1
The first module dedicated to Urban Regeneration addresses the phenomenon of smart cities or SMART CITIES the new frontier that involves more disciplines than we can imagine. Architecture, Urbanism, Engineering the social sciences and all the behaviors that interact with the contemporary habitat.
The theme of smart cities is an innovative theme that hides pros and cons that the student will learn to analyze and distinguish.
1. Principles of Urban Regeneration.
2. Regeneration of Urban Environments I.
3. Regeneration of Urban Environments II.
4. Regeneration of Historic Environments.
5. Regeneration of Rural Environments.
MODULE 2
In this second module will develop specific topics of rehabilitation, the student will learn the appropriate technical terminology, however, being very personalized teaching each student will mark his own level.
We think that a specific module on rehabilitation is necessary to understand urban regeneration in its entirety by applying the new technologies for the improvement of habitability, accessibility, for a safe, healthy and accessible environment.
6. Knowledge of Architecture S.XX.
7. Procedures in Architectural Rehabilitation.
8. Renovation of the S.XX Building.
9. Energy Rehabilitation in Building.
10. Procedures in Architectural Restoration
MODULE 3
The Historic Interior Design Module aims to use design as a tool for regeneration of the inhabited environment, and economic engine, considering however the constraints of material, socio-cultural, and historical pre-existences (understood as historical not specifically patrimonial and analyzing the viability of project under different points of view,
11. Urban Design.
12. Interior Design For Hospitality And Tourism. Design And Leisure.
13. Exhibitions, Stands and Scenography. Design And Culture.
14. Design Of Sanitary, Educational And Offices. Design And Society.
15. Design Of Residential And Commercial Interiors. Design, Adaptation and Conditioning.
CERTIFICATION OF TITLE
Master in Urban Regeneration, Rehabilitation and Design. He is a Technician in Urban Regeneration, Rehabilitation and Design.
WORKLOAD
60 ECTS.
Price
4,500 euros
Last updated Mar 2020
About the School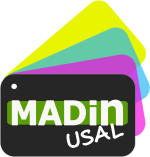 Nuestra metodología académica presencial y online se basa sobre 3 puntos fundamentales: formación personalizada, enseñanza práctica y cercanía del profesorado.
Nuestra metodología académica presencial y online se basa sobre 3 puntos fundamentales: formación personalizada, enseñanza práctica y cercanía del profesorado.
Read less