Masters in renewable energy and energy sustainability
Program Description
INTRODUCTION AND OBJECTIVES
This master's degree is born to meet the challenges of the current energy and environmental context in which sustainability is emerging as the new paradigm of reference.
The curriculum addresses this concept in all its aspects and prepares students to work in companies and institutions that provide sustainable solutions and integrate sustainability into its business strategy.
As shown in various reports, it is a strategic and growing sector with great prospects for creation of skilled jobs, especially though not exclusively in the field of renewable energy and energy efficiency. In this sense, a study conducted in 2012 by the Institute for Diversification and Saving of Energy states that this framework will generate numerous job quality. In the case of Spain, predicts an increase in career opportunities 75% until 2020.
Also, according to Citizenship and Values ​​Foundation, the forecast rise in energy demand in Latin America is 50% for 2030, which will require an increase of more than 20% of the installed generation capacity. This translates into a greater role for renewable energy, as well as a diversification of employment opportunities and significant economic growth in rural areas.
Marking interdisciplinary, faculty of the Master comes from different departments of the Faculties of Physics, Chemistry, Biology, Geology, Law, Economics and Business and the University of Barcelona. In addition, online classes are supplemented by seminars given by professionals from major companies.
With this curriculum:
You will identify production systems, transport, distribution and use of different forms of energy and associated technologies.
You know the different methods of storing energy, logistics and inventory management.
You're ready / a to plan and manage resources for energy production.
You will learn to make energy balances to determine its performance and optimize energy processes.
You can assess the environmental impact of energy projects based on renewable energies pose to minimize solutions.
You will acquire the keys to advise projects linked to renewable energy and energy sustainability, and you can analyze their economic viability.
You will be able to use the concepts and the sources of law to protect the environment and apply current legislation on the regulation and promotion of renewable energies.
ENTRY REQUIREMENTS
To access this curriculum, those interested will have to meet any of these requirements:
General requirements
According to the provisions of Article 16 of Royal Decree 1393/2007, of 29 October, to access the official master's degrees, one must be in possession of one of the following titles:
Spanish official university degree.
Title issued by a higher education institution in the EHEA that entitles the country of issue, to access official master's teachings.
Outside the EHEA title. In this case, the approval to a Spanish official university degree or preflight (without approval) by the University of Barcelona for the studies completed are equivalent to an official Spanish university qualification and is required empower the studies completed in the country issuing the degree, access to official master studies. Acceptance into an official master does not, in any case, prior approval of title or recognition for purposes other than pursue a master's teaching.
Specific requirements
To access the Master in Renewable Energy and Energy Sustainability is necessary to obtain the degree or bachelor's degree in Physics, Chemistry, Geology, Environmental Science, Materials Engineering, Geological Engineering, Chemical Engineering, Electronics Engineering, Telecommunications, and Energy Engineering Industrial Technology Engineering. The Coordinating Committee will evaluate the possibility that other engineering students, bachelors and masters degrees and enrolled in the academic and professional curriculum vitae in each particular case will be analyzed. If necessary, the Coordinating Committee will determine the training necessary that the student must take to ensure their competency level prior. These allowances shall comprise compulsory subjects of Physics and Chemistry degree from this university.
For students from other countries who have completed grades of 180 credits, the Coordinating Committee of the Master analyze the transcript of each candidate and, if necessary, provide the training necessary to continue with normal subjects of the master.
GRANTS
In order to provide you access to your studies, UNIBA offers you various types of scholarships:
Academic merit scholarships
Own scholarships: awarded to students with good professional record by the admissions committee.
Scholarships and grants the Ministry of Education or other state government agencies.
At all times our educational advisors will inform you of the validity of each and can guide you on the needs and steps to follow when applying for any of these scholarships.
PROFESSIONAL OUTINGS
The Master in Renewable Energy and Energy Sustainability offers many career opportunities, because graduates can work in any enterprise, public institution or organization linked to any of the studied renewable energies:
Solar energy.
Wind.
Hydroelectric.
Biomass.
Geothermal.
Control operations.
Energy saving and efficiency.
International, national or regional energy and environmental policies.
Last updated Mar 2020
About the School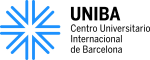 The International Center of Barcelona (UNIBA) is an institution attached to the University of Barcelona (UB) , created with the aim of offering a wide range of online degrees and master's degrees with ... Read More
The International Center of Barcelona (UNIBA) is an institution attached to the University of Barcelona (UB) , created with the aim of offering a wide range of online degrees and master's degrees with an international vocation.
Read less