Master's in management and fashion design
Home ›
Master ›
Master's in management and fashion design
Program Description
What happens when I have a project brand, a very clear universe and world domination business but do not have enough information about the fashion sector and everything around you? or, what happens when I studied fashion, I know production processes but I'm outdated in the new industrial processes both in the design and fashion styling? How should I act in case you can reactivate an existing brand, or open a new business line within a brand that already works, but you need to reach a wider audience?
This master's degree aims to combine contemporary way the theoretical and the practical hand working professionals to respond to those who, with one foot in the fashion industry or need to complete or update their training. These professionals will share with our students all its know-how in everything around fashion from a prism 360 (Fashion Culture, Fashion Communication, Design Management, etc.) oriented to optimize actions and achieve benefits in starting projects ( Fashion start-ups) or projects that need renovation, the Master in Management and Fashion Design aims from creativity as the starting point of any fashion project, detailing the same time each of the roles of the various professionals involved in the chain, understanding the multidisciplinarity within the fashion industry, and can create and manage the right equipment to our project.
The Master in Management and Fashion Design ESdesign is unique because it is designed from a new starting point of a new knowledge base that focuses on online training, the only format that can respond to this changing world and versatile as is the fashion sector. The goal is to train professionals to work in a sector growing 2.0, providing new and rapidly Fashion industry.
GOALS
The main objectives of this program are:
Train professionals able to manage, design and implement a project Fashion autonomously or able to participate in a specialized roles defined for each participating team.
Make the knowledgeable student of fashion culture, from its business, historical and cultural aspects, through its technical components and its usability.
Provide a vision of fashion and modern, sustainable, competitive and above all accessible to new professionals, many of which will be formed by Internet industries.
Provide the necessary professional skills to develop a strategic creative direction.
Cross creativity and fashion marketing to get right strategies depending on the purpose.
Brand Meaning. Exercise creativity and innovation skills: strategic planner in creative sectors.
Promote entrepreneurship, strengthen business skills to manage projects at the level of budgets, organizational charts, supplier management and planning.
Notions of design provide each and every one of the steps to give life and shape to a collection from a double theoretical and practical aspect. Thanks to practical design and basic exercises tutored by Fashion Designers of active renowned within the industry.
Acquire skills, knowledge of new concepts and new business models in the sector.
Introduce marketing tools: define the brand proposition and value, in which territory it is located and what its basic essence.
Notions of design, image processing and digital tools.
Communication 2.0 (reputation and impact) and e-commerce. Everything you need to understand the digital environment and dialogue with the offside environment and fashion world.
At the end of the course, students will have material generated to develop a digital portfolio, enabling them to promote themselves in the workplace.
CURRICULUM
The Master in Management and Fashion Design is structured from the following subject areas are integrated into a cross-project developed along the length of the course:
Fashion Industry
The Fashion Industry is a broad term in which different knowledge of the sector, as varied as textile culture are included, the industry organization, phases of design, production, distribution and communication.
This module also try purely textiles aspects such as the types of fabrics, garments, and colorful aspects.
Eco fashion and sustainability, new values ​​for fashion companies, KM0, Slow Fashion, Fashion and Solidarity will also work.
Art direction, image processing
Overview of steps to create a digital image from Adobe tools package. Notions of graphic design applied to fashion communication. It will enable students to solve easily create photo documents using Photoshop.
Address in fashion design. creative processes, design analysis pledge
The Project Director of Design and Creative Director of Design is an industry professional orchestra proposals fashion a brand so that everything is balanced, from the organization of the collection, its DNA, the values ​​transmitted (not only aesthetic) , the importance of point of sale, communication and image proposals ... and everything that should receive approval. This module will begin to analyze and work the fashion collections from the garment, its volume and structure. Body relationship, design and pattern.
topics of prints, embroidery and ornamentation of the garment and the particularity of the knitted fabric is also work.
creative direction and trends. Creativity and marketing
In this module we learn to develop creative strategies to lead processes and marketing activities, establishing its principles while envision real examples and propose our own strategies to foster our creativity. Public concepts, target, fan and other key concepts needed work. Project management of a designer with a multinational company own brand.
In this module we also introduce the world trends: how they work, activation key moments, Hype and megatrends. Trendsetter and earlyadopters.
Fashion culture
This module will review the cultural and sociological aspects of Fashion: history and sociology of fashion, leading brands and designers, urban manifestations of Fashion, Fashion influencers and new ways of understanding the business, both offline and online.
A professional must possess a Fashion Fashion Culture, and therein lies largely the key to its success in the sector.
Address in fashion design. Design Collection
In this module we try setting fashion collections, according target, style and brand values.
We will also work as a collection arises: from concept to collection. And initial research topic. Structure of the collection. Briefings and times. The color and fabrics in the collection. Color charts and harmonies. Choice and balance of fabrics in the collection. Types of fabrics for garment. Coherence and balance of the collection. Collection box. Samplers, technical specifications of the product and escandallos.
Digital Tools. portfolio
This module will enable students to solve easily creating vector Illustrator documents (layouts, technical specifications), for use both in design and promotional activities (newsletters, social media ...). mini-projects with clear to develop each of the projects proposed by the educational objectives will arise.
Support will be provided to other areas of the master to carry out continuous assessment projects as well as the portfolio for the final work of Master, for which the student will be trained in the techniques of digital presentation.
Fashion design and market. brands
This module will be treated Fashion collections from brands and their styles and segments, thematic working to understand different markets capsules: the collection according to the company, production and distribution. Small business to the mass market.
Street wear, jeans wear and denim universe, luxury and brand. Couture and party collections for men, children's collection.
Communication and Media
In this block we will analyze current communication formats. From internal to external agencies departments. From the press release and press kit to internal communication. corporate communications, casualization and experience. In the same way, they will be analyzed and studied in detail the media, online and offline, key in the fashion world.
Environment 2.0: Social Networks, metrics and positioning
digital architecture. Social networking platforms and detail through case studies. The importance of Facebook to the novelty of Snapchat. strengths and weaknesses of each and conceptualization of strategies 360 points. Examples and continuing to build a clear roadmap concerning the digital environment. In the same way this module introduces students to the methodologies and tools of measurement and analysis of operation of an online presence. The digital environment and new job within fashion. From strategy to tactics online.
Master Thesis
In addition to overcoming the credits of the various modules, all students must develop a final project, consisting of a personal research project, implementation and development from the contents covered.
Master class by:
Krizzia Robustella (Fashion designer, own brand) session that will give Krizia in ESdesign will discuss how to survive riding a brand and a store, how two collections a year are overcome, how a collection arises, and what happens until the clothes are hung in the store and also on the (Krizia is very active on the Internet, especially in Instagram). us also discuss the challenges and the future of a small streetwear label and signature.

Aurora Balboa (Designer accessories and Bimba Lola) - Enric Marti (Winner Fashion Fad 2015 and junior designer at Del Pozo) The session will focus on the opportunities offered fashion for an emerging designer, and we will talk about his experience, how he built his first collection and how faces work as creative in a great brand as Del Pozo.

Jaume Vidiella (Fashion stylist press and Gateway) The curriculum is divided into four modules. The subjects comprising the curriculum are distributed as follows:
| | |
| --- | --- |
| SUBJECTS | ECTS |
| Fashion Industry | 5 |
| Art direction, image processing | 5 |
| Address in fashion design. creative processes, design analysis pledge | 5 |
| creative direction and trends. Creativity and marketing | 5 |
| Fashion culture | 5 |
| Address in fashion design. Design Collection | 5 |
| Digital Tools. portfolio | 5 |
| Fashion design and market. brands | 5 |
| Communication and Media | 5 |
| Environment 2.0: Social Networks, metrics and positioning | 5 |
| Master Thesis | 10 |
| TOTAL ECTS | 60 |
Requirements
Recommended profile

This Master is aimed at people who meet the following profile:


Graduates in Fashion Design

<li>    Graduates in other disciplines of Design (graphic, interior, industrial ...)</li>
<li>    Graduates in Communication Sciences</li>
<li>    Fine Arts graduates</li>
<li>    Graduates in Economics and Management</li>
<li>    Graduates in Audiovisual Communication</li>
<li>    Businessmen or entrepreneurs wishing to start their own project Fashion</li>
<li>    Professional Sector Fashion, with other higher education with experience in the field of fashion design and / or creative environments in the sector, who feel interest in digital fashion universe (Creditable by academic curriculum and / or porfolio, who feel interest by the digital fashion universe).</li>


In cases where the student accredits previous higher education to a process of accreditation of university degree, the Academic Committee will evaluate the CV and portfolio of the candidate and the curriculum completed, which should maintain a reasonable equivalence with existing studies degree in the same area.

Degree

People who pass the program evaluation will obtain a double degree: Course at ESdesign - Superior School of Design Barcelona Course at the International University of Valencia, who credited them as professionals in the specialty studied.

Career prospects

Students taking this Master can develop their career in the following areas:



<li>    Marketing and communication departments in fashion companies.</li>
<li>    Free-lance professionals, entrepreneurs, startups, startup company who want to shape their personal project</li>
<li>    Professionals and active projects with brands that want to develop or revive their business model.</li>
<li>    Working professionals looking for recycling, a new look.</li>
<li>    Designers who wish to develop their own fashion label or supplements incorporating a creative vision of its collection area strategy.</li>
<li>    Profiles with marketing and leadership skills, seeking venture into the fashion universe and shelling operation.</li>
<li>    Companies that need an activation on a new line or any of its future projects.</li>
<li>    Those looking deep into qualitative research trends and trend-forescasting to perform consulting brand strategy and innovation.</li>


In short, anyone who intends to become a specialist in management and professional definition of a mark in the fashion world.
Last updated Nov 2016
About the School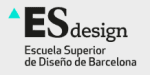 Conoce la Escuela Superior de Diseño de Barcelona Formamos a profesionales para convertirles en motor del cambio que les permita la trasformación del entorno y la generación de nuevos espacios, desarr ... Read More
Conoce la Escuela Superior de Diseño de Barcelona Formamos a profesionales para convertirles en motor del cambio que les permita la trasformación del entorno y la generación de nuevos espacios, desarrollando la creatividad y la innovación.
Read less