Master's in business administration (online) (mgn-v)
Home ›
Master ›
Master's in business administration (online) (mgn-v)
Program Description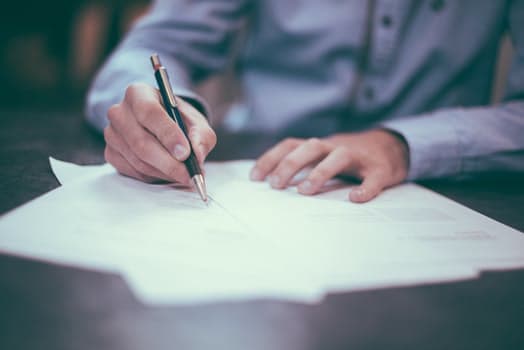 Description
The organization and competitive management of companies are priority factors for the development of a country. To achieve this, it is essential to have visionary, innovative, humanistic and at the same time competitive managers who are able to face global challenges in changing, interdependent and complex business environments.
Target
The Master in Business Administration aims to train professionals:
Skilled in the design and implementation of ethical and socially responsible solutions to complex business problems, through the use of analytical methods and innovative technologies.
Prepared to interact with specialists from all functional areas of the company to define organizational guidelines and objectives.
Capable of leading change processes in multicultural environments to develop a collaborative work environment and a highly challenging vision.
Trained to design and implement innovative processes and / or business models that generate sustainable value for the organization and community with a global perspective of competence.
Addressed to
The Master in Business Administration is aimed at:
Executives wanting to enrich their training with a global perspective of the business world and apply this knowledge in private sector companies, public and non-profit organizations. This in order to progress in his career and occupy managerial and managerial positions.
Consultants and entrepreneurs interested in starting or strengthening their business in a creative and innovative way.
Applicants to enter the Master's program in Business Administration must have a Professional (Bachelor's or Engineering) degree and with an average of 80 or higher in their professional studies (in a scale of 1 to 100).
The candidate for the Master in Business Administration must:
Possess verbal and mathematical reasoning skills that relate to the ability to infer, analyze and synthesize, complementing them with the exploration of competencies to organize, obtain and understand information.
Be familiar with the use of information and communication technologies, so that you are able to use these tools to send and receive information, as well as search for data and reports.
Understand the English language, allowing an adequate understanding of the bibliographic materials.
Regarding the desirable values ​​or attitudes of aspirants, these focus mainly on leadership, social responsibility, ability to perform in multicultural environments and with an ethical sense.
Applicants must submit the Postgraduate Admissions Test (PAEP) and earn a minimum of 500 points on the admission examination. The PAEP is designed with a three-dimensional structure with the following components: a first aspect of academic aptitude; A second aspect of cognitive ability and a third section of academic knowledge, which are divided into the following five areas: Verbal Reasoning, Mathematical Reasoning, Cognitive Ability, English and with a complementary section of Composition that the aspirants must write.
advantage
Internationalization
Our students have the opportunity to interact with students and professors of prestigious universities, through a virtual exchange, taking an online course, on the platform and under the guidelines of said universities.
Collaboration agreements with:
Boston University Metropolitan College (BU)
University of Maryland University College (UMUC)
University of North Texas (UNT)
certificates
International Graduate Certificate in Maximizing Global Business Performance. In collaboration with Boston University (United States), Audencia Nantes (France) and Online Programs of Tecnológico de Monterrey.
Teachers
Program taught by teachers with doctorate degree and professional experience. In addition, students will have the opportunity to take courses with professors from one of the best business schools in Latin America: the EGADE Business School, and the Administration and Finance Division of Tecnológico de Monterrey; As well as expert consultants and change agents in the financial area.
Leadership in distance education
Tecnologico de Monterrey is the first institution in Latin America to establish an Internet connection. Mexico is a pioneer in distance education since 1989 and leads the "Ranking of Online Training Institutions Spanish speaking 2015" prepared by the consulting firm Global Intelligence Hamilton.
Accreditations
This program has accreditations and recognitions from national and international institutions such as:
Program accredited by the National Register of Quality Graduate (PNPC) of COCyT.
Commission on Colleges of the Association of Schools and Colleges South America (SACS). Tecnologico de Monterrey is accredited by the Commission on Colleges of the Association of Schools and Colleges South America to grant professional degrees and degrees of masters and doctorate.
For more information on the Tecnológico de Monterrey accreditation, see the University Commission, located at 1866 Southern Lane, Decatur, Georgia 30033-4097. You can also call (+1) 404-679-4500 (+1) 404-679-4500.
Official recognition of the Ministry of Public Education of Mexico.
Recognition by the World Bank, Organization of American States.
Inter-institutional Committees for the Evaluation of Higher Education (CIEES) that have qualified online graduate programs ITESM at its highest level.
Flexibility
This postgraduate course is offered in online mode, which allows the student to decide the time and place of study, facilitating their academic progress and managing to maintain a balance with their work and family activities.
Educational model
the active participation of students in their professional and personal through individual and collaborative learning promotes training. This model also allows students to build their knowledge with the guidance of experienced teachers in their field and teaching.
The online courses of this program are designed using didactic techniques under real and practical approaches that are presented through educational technologies and offer multiple resources for learning.
Cutting edge technology
The courses are designed in the Blackboard platform, to which you can access through the student portal or through the mobile application. This gives you the possibility to use your mobile device as a complement to make some queries of contents and activities of your courses.
multicultural educational experience
This program allows interaction with teachers and peers located in different geographical regions and organizations working in the private, public, academic and / or social. We currently have over 23,000 alumni in 36 countries.
Specialized care
Specialists accompanying the student during his apprenticeship: Professor, Professor Tutor, Academic Director and User Services Center.
digital library
Collection of over 90,000 books and 53,000 periodicals.
Networking
Access to communication networks, collaboration and learning among students, teachers and specialists from around the world and alumni associations.
Conference cycles
Opportunity for the student to listen and interact with exhibitors from multiple industries, thus achieving the experience provided by these will of added value to their training.

Study plan
First trimester
AD4001 Statistics in Organizations
AD4002 Economic environment of the company
FZ4000 Introduction to Financial Information for Decision Making
OP4036 Course stamp
Second quarter
EC4014 Economics for decision-making
FZ4009 Financial Management
MT4013 Marketing Management
TI5008 Value Chain Management
Third trimester
AD4008 Administration and entrepreneurship strategies
AD5059 Strategic Planning and Organizational Structures
EC5008 Prospecting and innovation
RH4000 Leadership and Organizational Behavior
Fourth trimester
OP5053 Elective I
OP5054 Elective II
OP5055 Elective III
OP5056 Elective IV
fifth Quarter
AD5060 Leadership Seminar and Corporate Governance
Graduates
The graduate of the Master in Business Administration of Tecnológico de Monterrey will be able to:
Act with analytical reasoning.
Design sustainable business models.
Act in accordance with ethics.
Manage new information technologies.
Apply and promote interdisciplinary and collaborative work.
Identify new business opportunities in order to transform your own reality and / or that of your company.
Generate sustainable solutions to business problems through the integration of values, skills, attitudes and knowledge.
Communicate effectively.
Establish social networks.
Learning on their own.
Manage time efficiently.
Be sensitive to multicultural environments.
Admission Requirements
Have a professional degree.
Have obtained a 80/100 or above average or equivalent in their professional studies.
Present Admission Test Graduate Studies (PEAP) ITESM and get a score less than 500 points.
Submit an application for admission accompanied by all the required documents.
Last updated Mar 2020
About the School

El Tecnológico de Monterrey es una institución de carácter privado, sin fines de lucro, independiente y ajena a partidos políticos y religiosos. Fue fundado en 1943 gracias a la visión del empresario ... Read More
El Tecnológico de Monterrey es una institución de carácter privado, sin fines de lucro, independiente y ajena a partidos políticos y religiosos. Fue fundado en 1943 gracias a la visión del empresario mexicano Eugenio Garza Sada. Cuenta con 31 campus y 21 sedes y oficinas de enlace internacional. Su objetivo es formar líderes con espíritu emprendedor, sentido humano y un alto nivel de competitividad.
Read less
Monterrey ,
Buenavista ,
Mexico City ,
Zapopan ,
Morelia ,
Puebla City ,
Mexico City ,
Santiago de Querétaro ,
Toluca ,
Argentina Online ,
Bolivia Online ,
Chile Online ,
Colombia Online ,
Costa Rica Online ,
Ecuador Online ,
El Salvador Online ,
Guatemala Online ,
Honduras Online ,
Nicaragua Online ,
Panama Online ,
Paraguay Online ,
Peru Online ,
Dominican Republic Online ,
Uruguay Online ,
Venezuela Online ,
Puerto Rico (US) Online ,
Buenos Aires ,
La Paz ,
Santiago ,
Cali ,
Cartagena ,
San José ,
Guayaquil ,
Quito ,
San Salvador ,
Antigua Guatemala ,
Tegucigalpa ,
Houston ,
Managua ,
Panama City ,
Asuncion ,
Lima ,
Orange County ,
Santo Domingo ,
Montevideo ,
Caracas ,
Irapuato ,
Leon ,
San Luis Potosi ,
Chihuahua ,
Ciudad Juarez ,
Coahuila ,
Saltillo ,
Tampico ,
Aguascalientes ,
Ciudad Obregón ,
Culiacán ,
Hermosillo ,
Zacatecas ,
Tuxtla Gutiérrez ,
Cuernavaca ,
Pachuca ,
Córdoba ,
Bogotá ,
Medellín ,
Bucaramanga
+ 65 More
Less