Home ›
Master ›
Master's Degree in Strategic Mining Management
Separate your quota!
Until July 31
What will you learn?
To apply the scientific and technological knowledge of mining operations management in an original and innovative way.
To identify, pose and solve problems within a field of management of mining operations, whose solution requires the generation of new knowledge through applied scientific research.
Respond to specific research demands related to the management of mining operations.
Description
Form experts in strategic management in mining companies; financial management for the mining business; management accounting and cost management in the mining company; human resource management and development of management skills in mining; management of mining operations and projects; management of the supply chain in mining; management of safety, health and environment in mining; and social management and sustainable development in mining.
Curriculum
Educational Model CAMIPER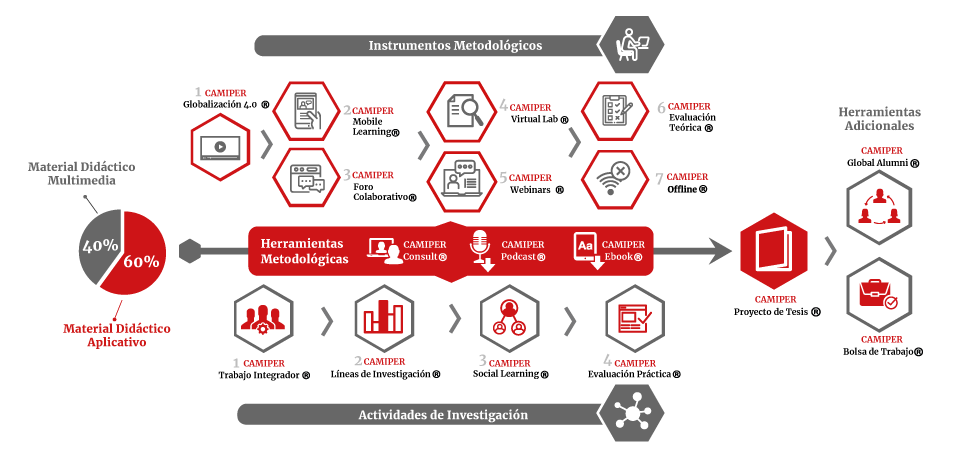 Complement your Masters
With our global programs of International Travel and International Internships, with which you can perfect your learning by adding various professional experiences in the most important mining companies in the world.
See 11 more programs offered by Camiper Escuela de Altos Estudios »
Last updated July 23, 2019
This course is Online
Duration
1 year
Part-time
Full-time