Master's Degree in Special Education
Home ›
Master ›
Master's Degree in Special Education
Read more about this program on the school's website
Program Description
Study your Official Master in Special Education online with UNIR
The official Master in Special Education Online will provide you with the training, skills and competencies needed to respond effectively to the specific demands posed by students with special educational needs (SEN) .
With the Master in Special Education Online you will not only know all the types of SEN, but you will learn to diagnose, detect, and intervene the possible disabilities of your students in all educational stages.
As a teacher, you will acquire the necessary qualifications to evaluate the student, assess their situation in the classroom, respect their rhythm and learning style and design and implement specific and effective curricular adaptations for them . This training aims to promote attention to diversity in public, private and private schools.

General information
Credits: 60 ECTS
Duration: 1 academic year
Methodology: Remote, 100% online
Internship: Optional Subject
Exams: Face-to-face exams at the end of each semester
Access to Doctorate: This official master's degree allows the incorporation to official doctoral programs and improves your score, as long as it corresponds to the same area of ​​knowledge, in the scale of the exams, interim lists, transfer competitions and employment exchanges. Check the bases of the public offer.

Curriculum
First Semester 30 ECTS
Neuropsychological Bases of Development and Learning
Cognitive Disability: Evolutionary, Educational, Social and Family Aspects
Sensory and Motor Disability: Evolutionary, Educational, Social and Family Aspects
Methodology in Research in Education and Special Education
Pervasive Developmental Disorders and Behavioral Disorders: Evolutionary, Educational, Social and Family Aspects
Second Semester 30 ECTS
Neuropsychological Intervention in Disability and Learning Disorders
Research Work in Special Education
Optional Subject 1
Optional subject 2
Optative subjects
Attention to High Capacities and Talent
Support Technologies and ICT in Special Education
Intervention in Language and Communication Disorders
External Practices
Methodology
The UNIR study method is flexible, personalized and effective. The methodology is based on online live classes and personal tutor to offer the best training.
The UNIR pedagogical model is effective because it is based on a totally online methodology so that each student can study at their own pace:
Live online classes: There are classes scheduled every day of the week in the morning and afternoon so you can attend class when it is best for you.
Online classes in deferred: If you could not attend a class or you stayed with questions, you can access all your classes in deferred. You can see them whenever you want and as many times as you need.
Personal tutor: The first day you will be assigned a personal tutor. You will be in contact with him by phone and email. He will support you in your day to day and solve any doubts that may arise.
Virtual Campus: Everything you need to study at UNIR is on campus: classes, teachers, classmates, the library, teaching resources, schedules, chat, forums and much more.
Teaching resources: You will have access to different learning resources to complete your training: complementary readings, diagrams with key ideas, self-assessment test, etc.

Professional outings
After completing the Master in Special Education you can work on:
Schools of Infant, Primary and Secondary Education, Institutes of Compulsory Education with children with SEN where reinforcement and psychoeducational intervention are needed, and in Special Education centers. It also provides necessary training to current teachers of Therapeutic Pedagogy for professional and employment consolidation.
In addition to practical knowledge, the importance of scientific knowledge in educational practice should be highlighted:
The educational commitment of the Master in Special Education with people with SEN involves the implementation of lines of research to deepen the knowledge of this population aimed at developing tools for the early identification of educational support needs and intervention strategies in Classroom. Research in the field of Special Education is different from research in Education due to the variability and peculiarities of the population involved and the diversity of the environments.

Graduation profile
The graduate profile of the Master's Degree in Special Education is a postgraduate degree linked to the educational field, whose competency training acquired during the master's degree has conferred the theoretical-practical knowledge necessary to detect, prevent and intervene with people who have very high educational needs. diverse nature (intellectual, sensory and motor, developmental and behavioral disorders, language and communication disorders, high abilities, etc.).
The academic, professional and scientific competences acquired by the master graduates position them as professionals capable of acting effectively in the following areas of work:
As teachers or teachers of the levels of infant, primary and secondary education, collaborating in the intervention with children with any type of special educational need.
As education professionals within a specific special education center, providing support to people who have a specific type of disability.
As an education professional capable of designing and implementing quality research in the classroom, at the center or in the social context, with the following objectives: a. Contribute to the knowledge of the different types of disability and functional diversity within the educational sphere, b. Design effective intervention programs for the target group and c. Facilitate the inclusion of students with special educational needs in the classroom and in society.
Last updated Mar 2020
About the School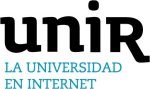 The mission of UNIR is the comprehensive training of students in the skills, competences and knowledge required to excel in today's society. UNIR is committed to meeting the needs and expectations of ... Read More
The mission of UNIR is the comprehensive training of students in the skills, competences and knowledge required to excel in today's society. UNIR is committed to meeting the needs and expectations of our stakeholders: students, teaching and research faculty, administrative staff, public administrations and society in general- by providing quality education that strives for continuous improvement and excellence.
Read less