Master's Degree in Musical Research
Read more about this program on the institution's website
Program Description
Study your Master in Music Research and Musicology online with UNIR
With the Master in Musical Research and Online Musicology you will acquire a deep and current vision of the different tendencies in all areas of music: Musicology, Composition, Sonology, Management and Musical Pedagogy .
This Official Master's Degree in Online Music offers the most current tools for doctoral research tasks and for teaching in all types of educational centers.
With the help of a faculty of musicians of great professional prestige, you will master computer applications for the analysis of scores and files related to sound art, as well as for the teaching of musical concepts.
With this distance Master in Musical Research you will get:
Know the latest trends in the current composition : automatic, algorithmic and collaborative tools.
Prepare cultural and creative proposals that have an impact on society and achieve greater effectiveness in the promotion and production of music.
Know the interrelation between music and the components of other arts, such as visual arts.
Disseminate, classify and promote basic research works.

General information
Credits: 60 ECTS
Duration: 1 academic year
Methodology: distance, 100% online
Exams: Attendance at the end of each semester
Doctorate Access: Allows access to the online Doctorate

Curriculum
First Semester 30 ECTS
Techniques of Search and Treatment of Bibliographic Resources
Methods of Scientific and Artistic Research
Computerized Musical Analysis
Mathematics and Physics Applied to Musical Research
Acoustics, Electroacoustics, Electronics Applied to Sonology and Musicology
Second Semester 30 ECTS
Application of Technology to Musical Teaching
Projects of Computer Aided Composition and Musical Performance
Projects Integrated with Visual Arts
Final Master's Project
Methodology
The UNIR study method is flexible, personalized and effective. The methodology is based on online live classes and personal tutor to offer the best training.
The UNIR pedagogical model is effective because it is based on a totally online methodology so that each student can study at their own pace:
Live online classes: There are classes scheduled every day of the week in the morning and afternoon so you can attend class when it is best for you.
Online classes in deferred: If you could not attend a class or you stayed with questions, you can access all your classes in deferred. You can see them whenever you want and as many times as you need.
Personal tutor: The first day you will be assigned a personal tutor. You will be in contact with him by phone and email. He will support you in your day to day and solve any doubts that may arise.
Virtual Campus: Everything you need to study at UNIR is on campus: classes, teachers, classmates, the library, teaching resources, schedules, chat, forums and much more.
Teaching resources: You will have access to different learning resources to complete your training: complementary readings, diagrams with key ideas, self-assessment test, etc.

Professional outings
This master is mainly aimed at all those teachers and researchers who wish to consolidate their professional career by advancing towards obtaining a doctorate, and those professionals who wish to improve their knowledge and study and teaching skills.
Thanks to a work methodology based on artistic, scientific, social and historical research, your professional profile will reach a higher level within fields such as Musicology, Music Technology, Composition or Pedagogy. In addition, given its 100% online nature, any expert who wishes to study the Master's Degree in Musical Research, can combine it with their professional activity.
Last updated Mar 2020
About the School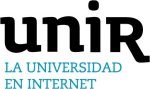 The mission of UNIR is the comprehensive training of students in the skills, competences and knowledge required to excel in today's society. UNIR is committed to meeting the needs and expectations of ... Read More
The mission of UNIR is the comprehensive training of students in the skills, competences and knowledge required to excel in today's society. UNIR is committed to meeting the needs and expectations of our stakeholders: students, teaching and research faculty, administrative staff, public administrations and society in general- by providing quality education that strives for continuous improvement and excellence.
Read less