Master's Degree in Integrated Management Systems (SIG)
Home ›
Master ›
Master's Degree in Integrated Management Systems (SIG)
Read more about this program on the school's website
Program Description
Study your Official Master in Quality, Environment, CSR, and online PRL with UNIR
The Master in Integrated Management Systems UNIR online is the only one that empowers you to work in the coordination, implementation and evaluation of quality management systems , environment, safety and health at work and CSR , as well as superior technical PRL , in the specialty you choose.
This Master in quality, environment and integrated management systems of UNIR is, in addition, the only one that offers you four certifications of internal auditor of TÜV Rheinland :
The title of University Master's Degree in Integrated Management Systems for the Prevention of Occupational Risks, Quality, the Environment and Corporate Social Responsibility.
Internal Auditor Certificate ISO 45001 and which replaces OHSAS 18001.
Internal Auditor Certificate of Quality Management Systems ISO 9001 *.
Internal Auditor Certificate of Environmental Management Systems ISO 14001 *.
Internal Auditor Certificate of Management Systems for Corporate Social Responsibility, according to the SGE21 * standard.
* To get the certificates of Auditor in Quality ISO 9001, Environment ISO 14001 and RSC according to the SGE21 standard you will have to pass a test and pay the rates established by UNIR . Get informed with your advisor.

In addition, the UNIR online methodology, with live and deferred classes, allows you the greatest possible flexibility, ensuring that you combine your Master's studies in quality, environment, security and integrated management systems with your professional and personal life .

General information
Credits: 68 ECTS.
Duration: 1 academic year
Methodology: distance, 100% online face-to-face practices of 300 hours
Practices: Compulsory practices, being able to validate according to professional experience
Exams: Face-to-face exams at the end of each semester
Collective: 40% discount for senior technicians in occupational risk prevention (non-cumulative discounts). Check with your advisor the conditions and dates of payment

Curriculum
1st Term 34 ECTS
Fundamentals of the Techniques for Improvement of Working Conditions and the Legal Scope of Prevention
PRL Techniques: Safety at Work and Industrial Hygiene
PRL II Techniques: Work Medicine, Ergonomics and Applied Psychosociology
Other Actions in Prevention Matters
Implementation of the OHSAS 18001 Management System: 2007
Regulation of Quality and Industrial Safety, Implementation of the ISO 9001 Quality Management System and Quality Tools for Continuous Improvement
Optative subjects *
Choose one of the three optional specialties (you must take 7 ECTS)

2nd Semester 34 ECTS
Legal framework of an environmental nature, Implementation of the Environmental Management System ISO 14001 and Tools and Standards for Advanced Environmental Management
CSR management according to the SGE 21 Standard
Planning and Execution of Audits of Management Systems ISO 9001, ISO 14001, OHSAS 18001 and SGE 21
Integration of Management Systems ISO 9001, ISO 14001, OHSAS 18001 and SGE 21
IDI management; Information Security Management ISO 27000 and 27001; ISO 20000-1 / 2011 Service management
External Practices
Final Master's Project
Methodology
The UNIR study method is flexible, personalized and effective. The methodology is based on online live classes and personal tutor to offer the best training.
The UNIR pedagogical model is effective because it is based on a totally online methodology so that each student can study at their own pace:
Live online classes: There are classes scheduled every day of the week in the morning and afternoon so you can attend class when it is best for you.
Online classes in deferred: If you could not attend a class or you stayed with questions, you can access all your classes in deferred. You can see them whenever you want and as many times as you need.
Personal tutor: The first day you will be assigned a personal tutor. You will be in contact with him by phone and email. He will support you in your day to day and solve any doubts that may arise.
Virtual Campus: Everything you need to study at UNIR is on campus: classes, teachers, classmates, the library, teaching resources, schedules, chat, forums and much more.
Teaching resources: You will have access to different learning resources to complete your training: complementary readings, diagrams with key ideas, self-assessment test, etc.

Evaluation system
In order to know the level of achievement of the general and specific objectives defined in the virtual master's degree, it is necessary to evaluate the competences acquired during the study of the same.
The evaluation of learning is carried out taking into account the qualification obtained in the following points:
Continuous evaluation (evaluation tests, participation / involvement by the student in forums, debates and other collaborative means and resolution of practical cases).
Final face-to-face examination.
Master's thesis

Professional outings
With the obtaining of the Master's degree in Integrated Systems of Quality Management, Environment, Corporate Social Responsibility and PRL, the student will be trained to perform the functions of higher level attributed to the occupational risk prevention technician (in the technical specialty preventive chosen by him). Likewise, obtaining this qualification enables the performance of different professional activities in the field of management systems, such as those related to management, consulting and auditing (internal / voluntary) of quality management systems , environment, corporate social responsibility and health and safety at work.
In addition it also allows to carry out the professional activities of:
Consultant and manager of the Occupational Risk Prevention, Quality, Environment and CSR Management systems.
Auditor of the Occupational Risk Prevention Management Systems (in its voluntary scope), Quality, Environment and CSR.
Technician that carries out functions of Higher Level in Prevention of Labor Risks, in the Preventive Specialty chosen by the student.

Graduation profile
Upon completion of the master's degree, students will be able to:
Know the fundamental aspects that determine the application of the law 31/1995, as well as its derived regulations together with the ISO and RSC standards.
Classify the fundamental aspects related to the prevention of occupational hazards and integrated management systems, as well as preventive planning and structuring the rules associated with them.
Develop risk assessments, design standards implementation or integration of management systems, scheduling the resulting preventive actions or the implementation method in organizations.
Analyze in a complete way both the accident rate and the relative to the management systems in an organization, to implement the most appropriate measures to this.
Solve problems related to management or health and safety systems in organizations.
Implement the fundamental aspects of integrated management systems, including training, dissemination and integration of standards and their deployment in the organization.
* Based on Bloom's Taxonomy learning results (knowledge → comprehension → application → analysis → synthesis → evaluation).
Last updated Mar 2020
About the School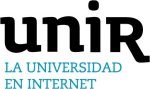 The mission of UNIR is the comprehensive training of students in the skills, competences and knowledge required to excel in today's society. UNIR is committed to meeting the needs and expectations of ... Read More
The mission of UNIR is the comprehensive training of students in the skills, competences and knowledge required to excel in today's society. UNIR is committed to meeting the needs and expectations of our stakeholders: students, teaching and research faculty, administrative staff, public administrations and society in general- by providing quality education that strives for continuous improvement and excellence.
Read less