Master's Degree in Information Security
Home ›
Master ›
Master's Degree in Information Security
Read more about this program on the school's website
Program Description
Specialize in Computer Security with the Master in Online Cybersecurity of UNIR
The Master in Online Cybersecurity of UNIR is the first official postgraduate with 100% online teaching that aims to train you in the main techniques of protection against attacks and threats in operating systems, networks, application software, web systems and databases .
This online Master in Computer Security has 12 editions in which more than 1,200 students have already been trained as specialists in Cybersecurity.
With the help of an expert faculty that will guide you in the use of the most avant-garde tools in the IT Security sector , you will acquire the necessary knowledge to become a professional capable of dealing with the increasing number of cyber attacks that are affecting the organizations
With this official Master in Computer Security you will specialize in:
The application of the latest techniques for the detection and prevention of risks and threats ( vulnerability analysis , security protocols for persistent active threats, malware analysis and reengineering , etc.)
the performance of risk analysis and management, establishing the controls, tools and procedures necessary to guarantee the correct security of the information.
The knowledge of the cryptographic mechanisms and the different cryptanalysis techniques .
The design of policies aimed at preventing cybercrime and counteracting its consequences.
With the master in online cybersecurity you can train yourself in the main tools of the market to guarantee the security of the systems , among which are Foca, HP Fortify, SandaS GRC or Kali Linux

General information
Credits: 60 ECTS
Duration: 1 academic year
Methodology: 100% online teaching with face-to-face exams
Exams: Attendance at the end of each semester
Internships: Compulsory external internships (6 ECTS). Recognition of them by accredited professional experience
Doctorate Access: This official master's degree allows the incorporation to official doctoral programs and improves your score, as long as it corresponds to the same area of ​​knowledge, in the scale of the exams, interim lists, transfer competitions and employment exchanges. Check the bases of the public offer.

Curriculum
First Semester 27 ECTS
Legal and regulatory aspects
Security management
Network security
Security in operating systems
Forensic analysis
Cryptography and security mechanisms
Vulnerability scan
Second Semester 33 ECTS
Analysis of legal risks
Security audit
Security in online applications and databases
Security in the software
Cybercrime
Business practice
Master's thesis
Methodology
The UNIR study method is flexible, personalized and effective. The methodology is based on online live classes and personal tutor to offer the best training.
The UNIR pedagogical model is effective because it is based on a totally online methodology so that each student can study at their own pace:
Live online classes: There are classes scheduled every day of the week in the morning and afternoon so you can attend class when it is best for you.
Online classes in deferred: If you could not attend a class or you stayed with questions, you can access all your classes in deferred. You can see them whenever you want and as many times as you need.
Personal tutor: The first day you will be assigned a personal tutor. You will be in contact with him by phone and email. He will support you in your day to day and solve any doubts that may arise.
Virtual Campus: Everything you need to study at UNIR is on campus: classes, teachers, classmates, the library, teaching resources, schedules, chat, forums and much more.
Teaching resources: You will have access to different learning resources to complete your training: complementary readings, diagrams with key ideas, self-assessment test, etc.

Evaluation system
To know the level of achievement of the general and specific objectives defined in the online master's degree, it is necessary to evaluate the competences acquired during the study of the same.
The evaluation of learning is carried out taking into account the qualification obtained in the following points:
Continuous evaluation (evaluation tests, participation and involvement by the student in forums, debates and other collaborative means, and resolution of practical cases).
Final face-to-face examination.
Master's Thesis

Professional outings
Upon completion of the Master, students can develop their professional practice in areas such as:
IT departments of both private and public administration companies.
Internet companies such as portals or search engines.
Companies dedicated to electronic commerce.
Computer consulting companies.

Graduation profile
The graduates of the Master in Computer Security:
They will be able to analyze the vulnerabilities of operating systems, applications, networks and mobile devices and will know the main techniques to protect them from attacks and external threats.
They will be able to implement the appropriate technical measures for compliance with legislation and regulation on information security and will be able to identify and proceed against those behaviors classified as computer crime.
They will be competent to analyze the risks to which the assets of an organization are subject and will know the most appropriate technical and organizational measures in each case for mitigation.
They will be able to apply cryptographic methods, tools and techniques to protect confidential or sensitive information in order to avoid theft and information leaks in organizations.
They will possess the skills that allow them to design information security plans and will understand the benefits of implementing an information security management system (ISMS).
They will be able to develop code and secure websites and protect the integrity and confidentiality of the information contained in the databases.
They will be able to perform a forensic analysis in different operating systems for both fixed and mobile devices and will know how to apply the main standards and good practices of security auditing.
Therefore, this master's degree provides an integrative approach for IT Security professionals, as well as the foundations for successfully facing a specific subsequent training for international security audit certifications.
Last updated Mar 2020
About the School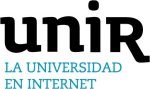 The mission of UNIR is the comprehensive training of students in the skills, competences and knowledge required to excel in today's society. UNIR is committed to meeting the needs and expectations of ... Read More
The mission of UNIR is the comprehensive training of students in the skills, competences and knowledge required to excel in today's society. UNIR is committed to meeting the needs and expectations of our stakeholders: students, teaching and research faculty, administrative staff, public administrations and society in general- by providing quality education that strives for continuous improvement and excellence.
Read less