Master's Degree in Financial Management and Advice
Read more about this program on the school's website
Program Description
Study your Master in Online Finance with UNIR
The Master in Online Finance of UNIR prepares you to meet the professional profile that companies and banks demand from managers in charge of managing their treasury, analyzing investments, detecting tax advantages or preventing risks.
This remote Master in Financial Management and Counseling has a program that is carefully enriched and permanently updated to know the latest trends in financial management. All of its professors are experts with long experience in the sector and with current responsibilities in important companies.
You will learn from the first class to apply in your field of work the most successful trends in management, processes, analysis and regulation that succeed around the world in the financial departments of large and medium-sized companies.
The learning methodology is based on real situations through practical cases that teach to analyze concrete problems and to take the right decisions to solve them.
The rate of labor insertion of the students of our online Master in Finance is doubled in less than a year after obtaining the title. In addition, according to the most recent study by consultant Michael Page, the position of Financial Management is the best paid, after that of the Director General.
This official title of financial expert includes a program of guaranteed internships as part of the training process, also validated by professional experience.
UNIR is a full member of the most important international associations that guarantee the quality of the Business Postgraduate Programs.

General information
Credits: 60 ECTS
Duration: 1 academic year
Methodology: Distance education 100% online
Exams: Attendance at the end of each semester
Practices: Guaranteed practices, being able to be validated by professional experience

Curriculum
1st Term 30 ECTS
Corporate Strategic Management
Management and Economic and Financial Management
Budget Planning and Control
Investment Evaluation
Financing Policy
2nd Semester 30 ECTS
Cash Management and Taxation
Corporate Finance
International Financial Markets and Instruments
External Practices
Final Master's Project
Methodology
The UNIR study method is flexible, personalized and effective. The methodology is based on online live classes and personal tutor to offer the best training.
The UNIR pedagogical model is effective because it is based on a totally online methodology so that each student can study at their own pace:
Live online classes: There are classes scheduled every day of the week in the morning and afternoon so you can attend class when it is best for you.
Online classes in deferred: If you could not attend a class or you stayed with questions, you can access all your classes in deferred. You can see them whenever you want and as many times as you need.
Personal tutor: The first day you will be assigned a personal tutor. You will be in contact with him by phone and email. He will support you in your day to day and solve any doubts that may arise.
Virtual Campus: Everything you need to study at UNIR is on campus: classes, teachers, classmates, the library, teaching resources, schedules, chat, forums and much more.
Teaching resources: You will have access to different learning resources to complete your training: complementary readings, diagrams with key ideas, self-assessment test, etc.

Evaluation system
To know the level of achievement of the general and specific objectives defined in the online master's degree, it is necessary to evaluate the competences acquired during the study of the same.
The evaluation of learning is carried out taking into account the qualification obtained in the following points:
Continuous evaluation (evaluation tests, participation / involvement by the student in forums, debates and other collaborative means and resolution of practical cases).
Final face-to-face examination
Final Master's Project

Professional outings
The Master's Degree in Financial Management and Advice provides the necessary skills to work in the financial, credit and insurance sectors, as well as in the financial departments of companies, and in consulting and auditing. The Master qualifies to occupy management positions in the general field of finance. Among others:
Advisor, Agent or Financial Representative
Financial or Treasury Manager
Executive of Private Banking and Personal Banking
Property manager
Director, Deputy Director or Manager of bank accounts
Professional Investor
Fund manager
Professional of Stock and Securities Companies or Portfolio Managers
Advisor in Investment Entities
Executive of Insurance Companies

Graduation profile
At the end of the program the student will have solid, practical and advanced knowledge in the field of financial management of companies and will be prepared to perform, among many others, functions such as:
Accounting analysis, technical analysis, analysis of financial statements, audit of accounts, management control, operations in national and international markets, valuation of investments, portfolio management, resources and financial debt, assets, risk management, advice on mergers and acquisitions .
The graduate will have the necessary skills to generate value in the financial area of ​​the companies and institutions in which he collaborates, and contribute to the direction of the company when it comes to achieving its objectives thanks to its strategic vision.
Last updated Mar 2020
About the School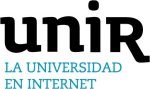 The mission of UNIR is the comprehensive training of students in the skills, competences and knowledge required to excel in today's society. UNIR is committed to meeting the needs and expectations of ... Read More
The mission of UNIR is the comprehensive training of students in the skills, competences and knowledge required to excel in today's society. UNIR is committed to meeting the needs and expectations of our stakeholders: students, teaching and research faculty, administrative staff, public administrations and society in general- by providing quality education that strives for continuous improvement and excellence.
Read less