Master's Degree in Digital Marketing and Electronic Commerce
Home ›
Master ›
Master's Degree in Digital Marketing and Electronic Commerce
Read more about this program on the school's website
Program Description
Study your online Master in Digital Marketing and e-Commerce with UNIR
The online Master in Digital Marketing and e-commerce will train you as an expert in the latest trends in online marketing applied to the business world and the digitalization of companies: you will learn SEO, SEM, performance, social media, e-mailing, big data strategies , mobile and inbound marketing .
From an innovative program , based on practical, interactive content and real cases, you get the comprehensive training that companies currently demand.
With the official Master in Digital Marketing of UNIR you learn how to make decisions, detect opportunities and define marketing strategies and online advertising aimed at achieving the objectives of the company.

Specialize in Marketing and become one of the most demanded professional profiles *
The globalization of markets and the digital transformation of companies has generated an increase in the demand for professional profiles specialized in Digital Marketing, becoming a sector with one of the highest employability indexes in the market.
The Master completes your training with work in live workshops according to the new demands of the market : Online Technology, Online metrics applied to e-commerce, Digital Advertising, Data visualization, E-retailing and Personal Branding.
In the online Master in Digital Marketing you learn to develop E-Commerce projects that optimize the presence of any company on the Internet. In addition, if you wish to undertake, you will have the help of an entrepreneurial expert who will do mentoring , starting with your final master project idea.

* Randstad Research Human Resources Trends Report

General information
Credits: 60 ECTS
Duration: 1 academic year
Methodology: distance, 100% online, face-to-face practices of 96 hours.
Exams: Attendance at the end of each semester
Practices: guaranteed, being able to validate according to professional experience.

Curriculum
1st Term 30 ECTS
Corporate Strategic Management
Global marketing plan and specialized marketing
Digital marketing
Social Media Marketing
Technology and Business in the Network
2nd Semester 30 ECTS
Business Intelligence applied to Electronic Commerce
E-Business Management
New Business Models, Mobile Business and Entrepreneurship
External Practices
Final Master's Project
Methodology
The UNIR study method is flexible, personalized and effective. The methodology is based on online live classes and personal tutor to offer the best training.
The UNIR pedagogical model is effective because it is based on a totally online methodology so that each student can study at their own pace:
Live online classes: There are classes scheduled every day of the week in the morning and afternoon so you can attend class when it is best for you.
Online classes in deferred: If you could not attend a class or you stayed with questions, you can access all your classes in deferred. You can see them whenever you want and as many times as you need.
Personal tutor: The first day you will be assigned a personal tutor. You will be in contact with him by phone and email. He will support you in your day to day and solve any doubts that may arise.
Virtual Campus: Everything you need to study at UNIR is on campus: classes, teachers, classmates, the library, teaching resources, schedules, chat, forums and much more.
Teaching resources: You will have access to different learning resources to complete your training: complementary readings, diagrams with key ideas, self-assessment test, etc.

Evaluation system
To know the level of achievement of the general and specific objectives defined in the online master's degree, it is necessary to evaluate the competences acquired during the study of the same.
The evaluation of learning is carried out taking into account the qualification obtained in the following points:
Continuous evaluation (evaluation tests, participation / involvement by the student in forums, debates and other collaborative means and resolution of practical cases).
Final face-to-face examination.
Master's thesis

Professional outings
The Master offers the student numerous professional opportunities in qualified positions and responsibility. Many are emerging professions that demand a specialist profile in Digital Marketing and development of e-commerce projects. One of the greatest opportunities for our students, there are still few qualified professionals in the market with an official master's degree.
We emphasize, among others:
Director of online marketing.
Director of Online Accounts
Specialist in E-Commerce.
Director of Digital Innovation.
Responsible for E-Business.
Responsible for online advertising.
Director of Digital Communication
Customer Relationship Manager.
Project Consultant for E-Commerce and Digital Strategy.
Entrepreneur of your own Digital Marketing project.

Boost your professional career
From UNIR we want to help you improve professionally, for this we put at your disposal, just for being a student, our team of work counselors who will inform you of the best open talent recruitment processes and will facilitate access to the following programs and services:
Employment and Practices Portal
Excellence practices
Virtual Employment Fairs in Spain and Latin America
Inside the Company Program
Shadowing Program
Sessions on Employability
Excellence practices
Erasmus and international internships
Headhunting Club
International Mentoring Program

Graduation profile
Once the student completes the study of the entire training program, he will be prepared to assume the following responsibilities, by virtue of the acquired competences:
Directing a commercial department on the Internet and / or digital marketing of the company in medium and large organizations
Managing in a comprehensive manner medium and small size companies - which make up approximately 90% of the Spanish business fabric - related to digital marketing and electronic commerce.
Perform advisory and consulting services (in digital marketing and e-commerce management) to companies.
Develop and participate in projects to create companies related to digital marketing and electronic commerce.
Start a business activity on its own account related to digital marketing and e-commerce.
Last updated Mar 2020
About the School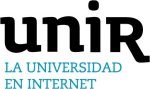 The mission of UNIR is the comprehensive training of students in the skills, competences and knowledge required to excel in today's society. UNIR is committed to meeting the needs and expectations of ... Read More
The mission of UNIR is the comprehensive training of students in the skills, competences and knowledge required to excel in today's society. UNIR is committed to meeting the needs and expectations of our stakeholders: students, teaching and research faculty, administrative staff, public administrations and society in general- by providing quality education that strives for continuous improvement and excellence.
Read less