Master's Degree in Design and Management of Technological Projects
Home ›
Master ›
Master's Degree in Design and Management of Technological Projects
Read more about this program on the institution's website
Program Description
Take your online Master's Degree in Technological Project Management at UNIR
The online Master in Management of Technological Projects of UNIR you with a 100% professional orientation as a first level manager in the management of technology-based projects.
Advance in your professional career and become a Director of Technology Projects. With this official master's degree in design and management of technological projects, you will develop the necessary skills to design, direct and implement IDI (Research, Development and Innovation) programs, both national and international, and technology-based projects with public or private funding.
You will acquire knowledge in managerial skills , and in methodologies and concepts about design and project management . In addition, in this master's degree in management and online project management you will have internships and a Master's final project.

General information
Credits: 60 ECTS
Duration: 1 academic year
Methodology: 100% online teaching with face-to-face exams
Exams: Attendance at the end of each semester
Practices: Compulsory and face-to-face external practices (8 ECTS). Valid by professional experience.
Doctorate Access: This official master's degree allows the incorporation to official doctoral programs and improves your score, as long as it corresponds to the same area of ​​knowledge, in the scale of the exams, interim lists, transfer competitions and employment exchanges. Check the bases of the public offer.

Curriculum
First Semester 30 ECTS
Design, Planning and Negotiation of Budgets and Resources
Methodology of Design and Project Planning
Technological Innovation: Definition, Structure and Management
Public Financing and Private Financing Programs
Coaching and Leadership in Distributed Teams
Drafting, Presentation and Communication of Proposals
Negotiation Techniques and Conflict Resolution
Second Semester 30 ECTS
Methodology of Management and Project Management
Audit and Justification Administrative
Implementation, Exploitation and Dissemination of IDI Projects
Quality Management, Risks and Evaluation
Legislation of Information and Communication Technologies
Business practice
Final Master's Project
Methodology
The UNIR study method is flexible, personalized and effective. The methodology is based on online live classes and personal tutor to offer the best training.
The UNIR pedagogical model is effective because it is based on a totally online methodology so that each student can study at their own pace:
Live online classes: There are classes scheduled every day of the week in the morning and afternoon so you can attend class when it is best for you.
Online classes in deferred: If you could not attend a class or you stayed with questions, you can access all your classes in deferred. You can see them whenever you want and as many times as you need.
Personal tutor: The first day you will be assigned a personal tutor. You will be in contact with him by phone and email. He will support you in your day to day and solve any doubts that may arise.
Virtual Campus: Everything you need to study at UNIR is on campus: classes, teachers, classmates, the library, teaching resources, schedules, chat, forums and much more.
Teaching resources: You will have access to different learning resources to complete your training: complementary readings, diagrams with key ideas, self-assessment test, etc.

Evaluation system
The evaluation of the student in the Master's Degree in Design and Management of technological projects will be given by three well differentiated parts:
Subjects: The different subjects included in this master's degree will be evaluated through a continuous assessment and a final face-to-face test.
The continuous evaluation represents 40% of the final grade.
The final physical examination represents 60% of the grade.
Internships in the company (external internships): In order to carry out internships in the company, a continuous evaluation will be carried out during the realization of the internships, both by a tutor assigned by the company and by the corresponding subject teacher. The final grade will be obtained based on two criteria:
(a) Evaluation of the external tutor (40% of the overall grade); Y
(b) Report of practices, which will be supervised and corrected by a professor from the University (60% of the overall score).
Final Master's Project: The Final Master's Project will be the subject of continuous monitoring by the director of this subject, which will be the one that finally grants the final approval. The final evaluation will correspond to a commission composed of three professors from the knowledge area. The commission will assess not only the project, but also the oral defense of it.

Professional outings
After completing the master's degree, the student will be able to work as Technological Projects Director, Director of Innovation and Technology, Information Technology Consultant, Competitive Projects Engineer, Systems and Information Technology Researcher, Software Developer and Analyst, etc.

Graduation profile
The graduates acquire knowledge and fundamental skills to:
Design and write a technological project complying with quality parameters.
Differentiate and extract all the utility of the specific stages in the design and management of technological projects: planning, negotiation, exploitation and innovation.
Apply the methodologies of design and project management.
Analyze the existing technological fields in which to be able to exercise the competences of the Master.
Use the different sources of national and European funding, as well as the different programs and types of technological projects focused on ID i (Research, Development and Innovation).
Management of people and work teams multidisciplinary and geographically distributed.
Last updated Mar 2020
About the School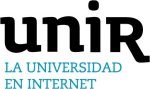 The mission of UNIR is the comprehensive training of students in the skills, competences and knowledge required to excel in today's society. UNIR is committed to meeting the needs and expectations of ... Read More
The mission of UNIR is the comprehensive training of students in the skills, competences and knowledge required to excel in today's society. UNIR is committed to meeting the needs and expectations of our stakeholders: students, teaching and research faculty, administrative staff, public administrations and society in general- by providing quality education that strives for continuous improvement and excellence.
Read less