Master's Degree in Business Legal Advice
Home ›
Master ›
Master's Degree in Business Legal Advice
Read more about this program on the school's website
Program Description
Study your online Master in Business Legal Advice with practical classes taught by prestigious lawyers
The Master in Legal Advice of Online Companies of UNIR prepares you, with an eminently practical training, to be the legal advisor demanded by companies. Through the resolution of real practical cases taught by lawyers from prestigious law firms, you will learn about the legal business news, achieving a comprehensive vision of the business.
UNIR has carried out a global design of the University Master's Degree in Business Legal Advice to achieve the integral education that will turn you into the key piece that the leading companies in the market need:
Innovative, multidisciplinary and very practical curriculum
Cloister formed by prestigious academics and practicing professionals
"Legal Workshop": proposal and resolution of real practical cases with prestigious lawyers
Professional practices in companies and offices that best suit your profile
Access to the Thomson Reuters Aranzadi database for the study and resolution of practical cases
I work with the most advanced software in the market for the implementation of compliance plans: Global Suite-Criminal Compliance.
In addition, the online methodology of UNIR with live and deferred classes, allows the student the greatest possible flexibility, ensuring that he combines his master's studies with his professional and personal life.

General information
Credits: 60 ECTS
Duration: 1 academic year
Methodology: 100% online
Exams: Attendance at the end of each semester
Practices: 6 ECTS (126 contact hours)

Curriculum
First semester 30 ECTS
European Union Law and International Markets Regulation
Corporate and Bankruptcy Practice
Practice in Civil and Commercial Contracting
Financial and Tax Interpretation: Balances Analysis
Collective negotiation. Human resources management
Second semester 30 ECTS
Civil and Criminal Liability of the Company
Professional Skills of the Business Advisor. Ethics and Corporate Social Responsibility
External practices
Final Master's Project
Methodology
The UNIR study method is flexible, personalized and effective. The methodology is based on online live classes and personal tutor to offer the best training.
The UNIR pedagogical model is effective because it is based on a totally online methodology so that each student can study at their own pace:
Live online classes: There are classes scheduled every day of the week in the morning and afternoon so you can attend class when it is best for you.
Online classes in deferred: If you could not attend a class or you stayed with questions, you can access all your classes in deferred. You can see them whenever you want and as many times as you need.
Personal tutor: The first day you will be assigned a personal tutor. You will be in contact with him by phone and email. He will support you in your day to day and solve any doubts that may arise.
Virtual Campus: Everything you need to study at UNIR is on campus: classes, teachers, classmates, the library, teaching resources, schedules, chat, forums and much more.
Teaching resources: You will have access to different learning resources to complete your training: complementary readings, diagrams with key ideas, self-assessment test, etc.

Evaluation system
In order to know the level of achievement of the general and specific objectives defined in the online degree, it is necessary to evaluate the competences acquired during the study of the same.
The evaluation of learning is carried out taking into account the qualification obtained in the following points:
Continuous evaluation (evaluation tests, participation / involvement by the student in forums, debates and other collaborative means and resolution of practical cases).
Final face-to-face examination.
Master's Thesis

Professional outings
The Master in Legal Advice of Companies of the International University of La Rioja, aims to train legal experts in the business field, so they can adapt to a specific legal work environment, which is developed in the business world.
Thus, among other professional opportunities, they will be able to:
Practice as legal experts in the business field: commercial, tax, labor adviser, etc.
Prepare opinions and resolve inquiries as an independent consultant.
Work as an independent consultant with your own office or as an advisor integrated into the organizational structure of the company within your legal office.
Provide services in human resources or financial departments of a company.
Work in the banking sector, in financial entities.
Act in the field of bankruptcy proceedings.

Graduation profile
Upon completion of the University Master's Degree in Business Legal Advice, the student will have acquired:
Advanced knowledge in the field of corporate law, on constitution, management, administration, merger, dissolution and liquidation of companies; and bankruptcy
Competences that allow you to effectively advise in the field of national and international recruitment
Skills to attend collective bargaining processes and human resources management in which a company is immersed
Knowledge to advise on timely fiscal actions in the framework of the business strategy, analyzing the various economic circumstances of the company
Competences that allow you to advise opportunely in the framework of possible demands of civil or criminal liability of the company, knowing the creation and management of a compliance program
Last updated Mar 2020
About the School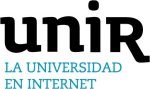 The mission of UNIR is the comprehensive training of students in the skills, competences and knowledge required to excel in today's society. UNIR is committed to meeting the needs and expectations of ... Read More
The mission of UNIR is the comprehensive training of students in the skills, competences and knowledge required to excel in today's society. UNIR is committed to meeting the needs and expectations of our stakeholders: students, teaching and research faculty, administrative staff, public administrations and society in general- by providing quality education that strives for continuous improvement and excellence.
Read less