Master's Degree in Art Direction in Communication
Home ›
Master ›
Arts ›
Master's Degree in Art Direction in Communication
Program Description
Our Online Master in Art Direction in Communication offers a flexible, practical and updated training to the latest trends in the sector.
The Online Master in Art Direction is designed on a project execution perspective in which you must understand, conceptualize and project original and attractive visual solutions that enhance the message to be communicated. From the most spectacular audiovisual production to the simplest website, the contribution of the art director is essential.
The final objective of the master is to be able to generate relevant ideas that connect brands with people and can shape them in any communication channel.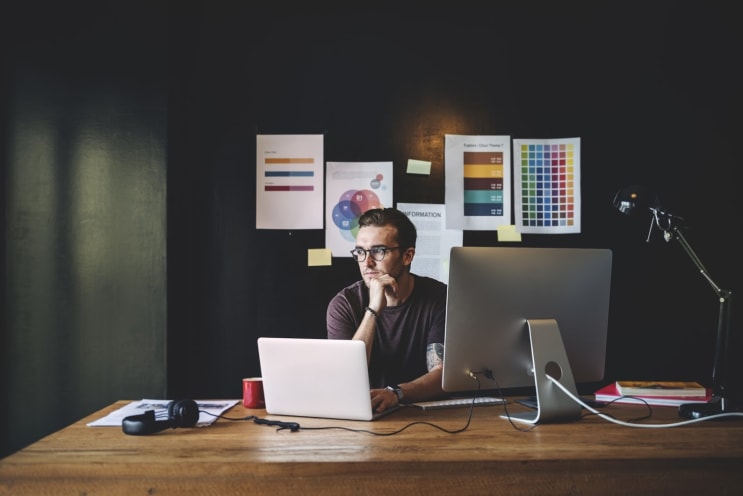 Who is it for?
To those who want to work as an Art Director in an advertising agency.
To those graphic designers who want to evolve and expand the foundations of advertising strategy and creativity.
To those professionals of creative sectors and want to look for the positioning in their personal brand and know new creative ways to communicate a message.
goals
Strategic communication
Highlight the role of strategic communication as a factor of analysis, differentiation and positioning.
Art director
Learn the skills and functions of the art director and his relationship with other creative profiles.
Multi-channel actions
Conceptualize and execute multichannel communication actions from the reflection and analysis of the message to be transmitted and its audience.
The tools
Enhance the efficiency of the persuasive message visually.
Analyze and control
Supervise and direct the production phases.
Practical projects
Increase creative and executive capacity through the development of practical projects.
Curriculum
The Online Master in Art Direction in Communication consists of a total of 14 subjects distributed in 3 modules with a duration of 12 months. With the content that is developed in each of the modules you will be able to perform the various practices and the Final Master Project. In addition, all of them will become part of your professional portfolio.
Throughout the Master's Degree you will have Masterclass, master classes taught by renowned art direction professionals who will relate their experience, their value and knowledge in the field.
Module 1
Analysis, strategy and creativity
Subjects
Introduction to Art Direction
Analysis and strategy
Creativity and idea generation
Module 2
Integral art direction
Subjects
Typographical Conceptualization
Visual conceptualization
Illustration
Photography
Motion graphics
Audiovisual production and production
Ephemeral spaces
Creativity and Interactive Art Direction
Next Generation Formats
Medium, channels and supports
Module 3
Master's final project
Subjects
Master's Address
Esteve Traveset
Graduated in Design and Multimedia. He has worked as a graphic designer and art director in several studios and advertising agencies in Barcelona. In 2004 he joined Herraizsoto
Since 2007 he collaborates with several universities in subjects, talks and workshops related to creativity, communication and art direction.
He has participated in online and offline communication projects, which have been awarded at national and international festivals such as Laus, Cannes, D
He has been a member of the jury for the Laus awards on several occasions, and since 2013 he has been part of the ADG-FAD board of directors.
Professional outings
With this Master you will do an upgrade as an independent professional or you can develop your professional career in companies, agencies and studies in different fields:
Graphic design studios
Creative departments of advertising agencies
Agencies or advertisers strategic planning departments
Advertising agency account departments
Graphic and corporate brand studies, media agencies
Branding departments
Layout departments in magazines and editorials
Digital marketing departments
Freelance professionals, entrepreneurs, startups, startups
Titling
Depending on your level of previous studies you can access two different degrees:
Master's Degree awarded by the University of Lleida if a university degree is accredited (Bachelor, Degree or Graduate).
LABASAD own LABASAD , if there is no previous university degree.
Financing and scholarships
In LABASAD we analyze each specific case to offer you the best payment and financing options and to make the investment in this Master with all the facilities.
You can choose one of these two payment methods:
Cash payment (with an additional 4% discount).
Own financing in installments (0% interest).
Our consultants will inform you in detail.
Also, check our scholarship and discount program.
Last updated Mar 2020
Keystone scholarship
Discover the options our scholarship can give you
About the School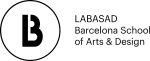 Labasad, Online Superior School of Art and Design of Barcelona, ??is a reference of international online training specialized in design and art, with the aim of training professionals developing their ... Read More
Labasad, Online Superior School of Art and Design of Barcelona, ??is a reference of international online training specialized in design and art, with the aim of training professionals developing their creativity and innovation.
Read less