Master's degree in tourism innovation and marketing - online
Home ›
Master ›
Master's degree in tourism innovation and marketing - online
Program Description
General information
Modality : online
Beginning : November
Duration : 1 academic year
ECTS Credits : 60
Director : Ginesa Martínez del Vas
Presentación
Tourism accounts for one-third of the value of world trade and global exports of services. It is the sector that generates more jobs and has proven to be a sector impermeable to the crisis. It is definitely a strategic sector and a clear bet for the future.
The constant appearance of new competitors, as well as the technification, specialization and professionalization of the sector, require an effort of innovation by destinations, companies and people. This innovation requires a deep knowledge of markets and customers, a creative effort, the implementation of cultural models and the development of technological tools through knowledge and skills that this Master will help you to acquire.
The offer of a Master's Degree in Innovation and Tourism Marketing by the UCAM, as an affiliate member of the World Tourism Organization (UNWTO), is an essential step in the training of all professionals and a qualitative leap in the modernization of management, sustainability And improving the competitiveness of destinations and tourism enterprises.
GOALS
The official Master's Degree in Innovation and Tourism Marketing complements and expands the knowledge acquired by the graduate student in various degrees to exercise his creative and innovative skills, oriented to the business world of the tourism sector.
The contents of the Master are related to the changes experienced by the environment and its influence on the people, companies and destinations, as well as the trends that are to come and how to compete in an advantageous way. It also affects the acquisition of a culture of innovation and its practical and effective application in organizations, integrating skills, techniques and creative processes.
Finally, it brings the knowledge, use and development of ICTs as tools to support innovation, new models of business acquisition and relational marketing and the creation of experiences as part of new tourism products.
Recipients
Students with a University Degree, Degree or Diploma in different areas of knowledge in social sciences, humanities, communication and technology.
Career prospects
At the end of the master's degree, the graduate will be able to practice in several areas, among which:
Project manager of R + D + i. In tourism companies
Market researcher
Product managers
Tourism industry consultants
Online managers (E-commerce, Community Manager, Revenue Manager, Social Media Manager, etc.)
Manager of tourist destinations
Manager of innovation and tourism technology
Marketing director
CURRICULUM
I. Tourist Scenarios and Relevance of Innovation
The New Global Tourism Scenario
Innovation: A Reality in the Tourism Sector
II. Management of Innovation in the Tourism Sector
Innovation Applied to Tourism Business Models
Innovation and Creativity Applied to the Generation of Value
Innovation in Tourist Processes
Innovation Applied to Business Management
III. Technologies Applied to the Tourism Sector
Technologies Applied to Tourism
The Public Impulse to the Development of Technology in Tourism
IV. Directorate of Marketing and Branding in Tourism
Knowledge and Management of Clients and Markets
Innovation and Tourism Marketing Management
V. Practical Development (to choose one)
Placement
Theoretical-practical seminars
SAW. End of Master's Work
Last updated Mar 2020
About the School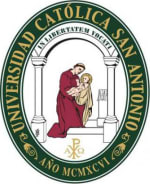 La Universidad Católica San Antonio - UCAM, como universidad católica, se caracteriza por ofrecer a sus alumnos una formación integral, basada en los conocimientos teóricos y técnicos específicos de c ... Read More
La Universidad Católica San Antonio - UCAM, como universidad católica, se caracteriza por ofrecer a sus alumnos una formación integral, basada en los conocimientos teóricos y técnicos específicos de cada titulación más la formación humana anclada en los principios del humanismo cristiano, a esta labor se dedican un claustro docente de reconocido prestigio y un equipo de tutores personales,
Read less