Master's degree in cultural policy and development
Home ›
Master ›
Master's degree in cultural policy and development
Program Description
Object of the postgraduate curriculum "Cultural Policy and Development" Is to exploit and promote the culture of both cultural heritage and contemporary artistic creation, as well as the culture of everyday life. The Program focuses on highlighting the public value of Culture, particularly in the context of modern challenges.
The aim of the Master's Program
The aim of the Program is to provide graduates with cognitive (theoretical and practical) and metacognitive (methodological, epistemological) skills that will allow them to understand in depth the added value that culture provides. The aim is also to provide specialized knowledge of rational and scientifically documented management of cultural resources and cultural capital to people who are or will be employed in the field of cultural management.
Why watch the program?
Why...
The program offers a high level of knowledge and skills for the management, promotion and exploitation of cultural capital, cultural production and the development of cultural entrepreneurship
It strengthens the strategic vision and leadership skills needed to cope with the challenges of 21st century culture at national, regional and European level.
You are interested in working as a civil, tourism and creative industries executive in Cyprus and Greece.
Methodology
Guided self-study through:
(A) Study guides, self-assessment exercises and educational activities with clear timetables and milestones.
(B) Two (2) compulsory written papers, which contribute to the critical approach to matter.
(C) One (1) planned hybrid Group Advisory Meeting and planned Merger meetings.
(D) Exploitation of the possibilities of communication and distribution of educational material through the asynchronous and modern tele-learning platform of the Open University of Cyprus.
(E) e-courses and seminars through the cross-platform e-learning platform.
Structure of the Program
The duration of the postgraduate program is two years and the Program is articulated in four semesters.
The student can choose up to two (2) Thematic Modules in the first semester - both mandatory (PPI 511 and CD 512).
In the second semester, it can choose up to two (2) Thematic Modules: one mandatory (PSI 521) and one of the three options (PSP 522, PSP 523 or PSP 621).
In the third semester, he / she can select up to two (2) Thematic Modules between the three options (PI 614, PI 615 and PI 616).
In the fourth semester, if the student has not yet completed the EV option, he / she may choose between three GCs (PI 621, PG 522 or PAS 523). If he / she has completed the three compulsory and the three options, he / she can begin his / her diploma thesis (Master's Thesis). The dissertation is obligatory.
The student completes the postgraduate Master's degree program having attended the three (3) compulsory Thematic Modules, three (3) Selection and having completed the Master 's Thesis.
Evaluation
The assessment is made by submitting two (2) compulsory written papers during a semester by subject (both counted with 30% in the final grade) and final examinations at the end of the semester (they account for 70% in the final score) .
Admission Requirements
Possession of a first degree by a recognized higher education institution in Greece or abroad.
Very good knowledge of the English language for the study of international literature.
Computer use skills (office programs and use of Internet services to search for information and communication).
The program is aimed at:
Graduates of the University of Social Sciences and Humanities (for example, Departments of Philosophical Schools, Business and Organization Management, Culture, Communication, Journalism, Political Sciences, International Studies, Pedagogy, Law, Sociology, Psychology, Social Anthropology, Theater, Film and Musical Studies, Museology and Museology ).
Graduates of Fine Arts, Plastic Arts and Art Sciences Schools.

Graduates of the University of Athens / Technological Educational Institute of Thessaloniki, Musicology, Folk and Traditional Music, Audio and Visual Arts, Music Instruments Technology, Library and Archives, Graphic Design, Photography and Audiovisual, Art, Museum and Exhibition, Public Relations and Communication , Tourist Enterprises.
Executives of public, private or voluntary cultural organizations (holders of a higher education degree) wishing to deepen the subject of their engagement.
Executives of non-governmental and non-profit organizations (holders of tertiary education) who are active in the wider field of Culture, Cultural Management, Cultural Policy and its sub-sectors.

Recovery of the qualification
As a cultural manager in public, municipal, private and voluntary cultural organizations, and in particular (indicatively):

Museums
Galleries
Gallery
Cultural Organizations of Local Government
Libraries
NGOs
Cultural Tourism Institutions
Organization of cultural events
Participation in city and nation branding work groups
Developing cultural entrepreneurship
Working with executives trained in Information Technology to develop innovative cultural applications for cultural organizations
Applications
Applications for admission to the academic year 2017-2018 Can be submitted by interested parties From 6 July until 5 September 2017 at 11.00. Applications are submitted only electronically, via the University's website at: Https://applications.ouc.ac.cy/admissions?sap-language=EN#
Last updated Mar 2020
About the School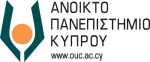 As the second public University, established in 2002, the Open University Cyprus (OUC) aims to fill an important gap in the Cypriot higher education system, offering accredited distance learning degre ... Read More
As the second public University, established in 2002, the Open University Cyprus (OUC) aims to fill an important gap in the Cypriot higher education system, offering accredited distance learning degrees at all levels (undergraduate, master and doctoral). Building on its origins as the country's only University dedicated to distance education, OUC is growing quickly in academic stature and overall reputation. Today's challenging realities have widened OUC's horizons, helping to bring Cyprus near towards its strategic goal: to be established as a regional educational and research center and hub for international scholars and students alike in the Eastern Mediterranean basin.
Read less