Master of Science in International Policy Management
Home ›
MSc ›
Master of Science in International Policy Management
Program Description
The Master of Science in International Policy Management
The Master of Science in International Policy Management (MSIPM) is a cohort-based online degree program that builds on Kennesaw State University's strong tradition and long-standing commitment to international education. The program prepares future leaders in the private and public sectors to understand the interaction between political and economic dynamics in the global context.
The curriculum offered by the program will enhance understanding of international policy in an interactive collaborative learning environment, whether students are recent college graduates or have experience working in public, private, or nongovernmental organizations. Students will learn how to assess political risk, better understand the regulatory environment in which corporations function, and deal with the cultural nuances inherent to the global negotiation process. The online nature of the program offers flexibility for students to complete an academically solid degree program while continuing current employment, whether working in-state, nationwide or abroad. Additionally, the cohort model builds a learning community for mutual support.
Cohort Model
The MSIPM program is a 33 semester-hour course of study that uses a cohort-based online style of course delivery. Students begin as a group in the fall semester of year one and complete the program by May of the final spring semester in year two. Since courses are offered in a predetermined sequence, students can finish the program in 20 months.
Course of Study - Program Requirements
Required Courses - 15 Credit Hours
Course, Title, Credits
IPM 7720 World Politics and Governance 3
IPM 7725 Comparative Policy and Politics 3
IPM 7760 Global Experience 3
IPM 7765 Capstone: Practicum or Thesis 6
Additional Program Courses - 18 Credit Hours
Students take six of the following courses, to be determined for each cohort by the Program.
Course, Title, Credits
IPM 7730 International Conflict Management 3
IPM 7735 International Development: Policy and Practice 3
IPM 7740 Strategic Negotiation and Decision-Making 3
IPM 7745 International Political Economy 3
IPM 7750 Global Trade: Policy and Practice 3
IPM 7755 Political Risk Management 3
IPM 7756 Global Regulatory Policy 3
IPM 7757 Transnational Civil Society 3
IPM 7900 Special Topics in International Policy Management 3
Program Total (33 Credit Hours)
General Requirements for Admission to the MSIPM Program
To be considered for admission to the MSIPM, applicants must submit the following credentials to the KSU Graduate Admissions office:
Submission of a completed application to the graduate admission office along with a non-refundable fee;
Evidence that the student has a baccalaureate or KSU-approved equivalent degree from an accredited college or university;
Scores from the Graduate Record Exam - GRE (verbal, quantitative and analytical) or Graduate Management Admissions Test - GMAT scores;
An application letter outlining the student's goals for work in the program, including a rationale for why/how this program will meet the applicant's professional needs;
A writing sample of about 5 pages that demonstrates the applicant's writing ability. The sample may come from previous undergraduate or graduate coursework. It can also be professional (work-related) writing.
Two letters of recommendation.
International applicants have additional requirements. See Graduate Admissions section of this catalog. For online programs, I-20s will not be issued.
Admission decisions are based on an overall evaluation of all these elements.
Financial Resources
Listed below are some of the financial resources available to MSIPM students at Kennesaw State University.
Cost of Attendance
The cost of attendance is based on the number of credit hours students enroll in and residency status.
Graduate Research Assistantships
A limited number of Graduate Research Assistantships (GRA) are available to qualified students. Awarded on a semester-by-semester basis, duties typically include a research or project assignment relevant to the field of Public Administration. The position includes some tuition benefits and a stipend.
Financial Aid
For more information on the different types of aid available to graduate students, visit the Office of Student Financial Aid.
Global Experience
This course applies theoretical perspectives acquired in first-year MSIPM courses to a real-world context. Students will experience a series of public and private site visits and service learning activities with many international organizations, including intergovernmental organizations and NGOs.
Students will explore how scholars and practitioners address the challenges of designing policy in a fast-changing global context. Policy issues addressed on this trip will include international trade and the global economy: economic development, humanitarian issues and human rights; international health policy; and international environmental policy among others.
Meetings will include representatives from intergovernmental organizations and civil society actors from a variety of sectors including business and social welfare. Some of the organizations that they will visit are The International Labor Organization, The World Health Organization, The World Trade Organization, The United Nations High Commissioner for Refugees, and the Geneva Environmental Network.
Note: the cost of the trip is separate from the cost of tuition and fees.
Peace Corps Coverdell Fellows Program
You have served two years as a Peace Corps Volunteer and had experiences of a lifetime that no one can take away from you. Why not go the extra step and enhance those practical experiences with a Master's degree? Kennesaw State University's Master of Science in International Policy Management provides an excellent opportunity for you to continue your studies.
As is indicated at the Peace Corps website, for many Peace Corps Coverdell Fellows, this is an opportunity to combine academic and professional endeavors with your desire to work in underserved communities. At the same time, it allows the Fellow to reintegrate into a community and do something meaningful after his or her experience abroad.
Through the Peace Corps Coverdell Fellows Program at KSU, you will receive a tuition waiver and stipend for fall and spring semesters. The program offers Graduate Research Assistantships to Peace Corps Fellows for up to four academic semesters in this degree program.
If you would like more information, please visit Peace Corps Coverdell Fellows Program.
Application process
There is a two-part application process. First, you apply to the MSIPM program. Next, you will need to complete a Peace Corps Coverdell Fellows application form in order to be considered for KSU's Fellows Program.
You'll send the Peace Corps forms to another office, so be sure to follow the directions on the link below. Peace Corps Fellows' applications will be reviewed in March and April for the upcoming Fall semester. Acceptance into the MSIPM program does not guarantee automatic acceptance into KSU's Fellows/USA program. To be considered for the KSU Coverdell Fellows Program for fall, submit an application by March 15.
Additional Information
Orientation
The delivery of the program courses is all online; however, at the beginning of the first semester, students attend a mandatory orientation held on the Kennesaw State University campus. The orientation focuses on program expectations, interaction with faculty and administrators, and hands-on learning with Desire2Learn, the distance learning technology platform used in the program.
Petition to Graduate
MSIPM candidates must petition to graduate at least one semester prior to completion of their degree requirements.
Last updated Apr 2019
About the School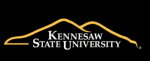 Kennesaw State University is a comprehensive university recognized for its entrepreneurial spirit, global engagement and sense of community. As Georgia's third-largest university and one of the fifty ... Read More
Kennesaw State University is a comprehensive university recognized for its entrepreneurial spirit, global engagement and sense of community. As Georgia's third-largest university and one of the fifty largest public universities in the country, Kennesaw State offers more than 100 undergraduate and graduate degrees, including an increasing number of doctoral programs.
Read less