Master of Science in Geographic Information Science
Home ›
MSc ›
Master of Science in Geographic Information Science
Program Description
The MS in Geographic Information Science program at the University of North Alabama is an applied graduate program where students advance their knowledge and skills in the practical applications of geospatial tools and technologies to solve everyday problems and answer geographic questions. Coursework integrates critical thinking, analytical skills, and cutting-edge geospatial techniques applied within a geographic framework. The 4-semester (2 years) program is offered both face-to-face and also 100% Online. Face-to-face students may choose between completing a traditional Master's thesis or completing two Master's Projects. Online students must complete two Master's Projects.
Earn your MS from a highly regarded GIS program.
Earn a STEM-designated MS degree in as few as 24 months.
Add skills and knowledge applicable to your work right away: GIS programming, WebGIS, big data analytics, spatial data analysis, remote sensing, spatial data modeling, geo-visualization, project design, and more.
Engage and collaborate with like-minded peers and GISP-certified faculty.
Join a global network of UNA Geography and GIS professionals in Government and Business Intelligence, Utilities, GIS Software Development, Community Development and Planning, Emergency Response and Disaster Management, Environmental Organizations, Ph.D. Programs, and more.
Use data from your regular job to complete MS Projects.
Earn credentials towards GISP certification.
Increase your GIS professional profile.
Fit graduate school into your work and lifestyle schedule.
Our program is an excellent choice for individuals who are not afraid of computers and people, consider themselves problem-solvers, can think outside the box and see the big picture and are willing to experiment with new geospatial technologies within a geographic perspective.
Requirements for admission
In addition to the general requirements for admission to graduate studies, admission to the Master of Science degree program in Geographic Information Science requires the following:
Unconditional Admission
Preparation: Applicants must hold a bachelor's or higher degree in an appropriate field of study from an accredited institution or complete coursework that will meet this requirement as determined by the Graduate Admissions Committee.
Scholastic Achievement: Applicants must possess a minimum of a 3.0-grade point average on a 4.0 scale in the last two years of undergraduate work and in all previous graduate work (if any).
Test Scores: Applicants must have a combined score of 290 on the Verbal and Quantitative sections of the Graduate Record Exam (GRE).
Letters of Recommendation: Applicants must submit three letters of recommendation from academic or professional sources. At least one letter of recommendation must be provided by a faculty member from the applicant's prior undergraduate or graduate program.
Personal Statement: Applicants should describe themselves academically and professionally and include a narrative of their intellectual and academic history and heritage. Applicants should describe their interests in graduate school, desire for entrance into the UNA Department of Geography, and their long term plans.
Letter of Intent: Applicants should describe their desired area of study and why that is of interest to them, what they hope to learn, and what they plan to do with what is learned and the experience that is gained. A departmental Graduate Admissions Committee will review each application and make all admission decisions. Applications, transcripts, and test scores must be submitted to the Office of Graduate Admissions and Services in accordance with submission deadlines established by that office.
Letters of Recommendation, Personal Statement, and Letter of Intent will be submitted directly to the Department of Geography in the care of the Graduate Program Coordinator.
Conditional Admission
A student may be conditionally admitted to the M.S. program in Geospatial Science if his/her GRE scores have not yet been obtained, if the Graduate Admissions Committee deems the undergraduate coursework insufficient, or if the applicant's letters of recommendation have not been received by the Department of Geography. A student without sufficient prior coursework in geography may be required to enroll in undergraduate courses to meet prerequisites for graduate-level work. The student must submit satisfactory test scores or complete remedial coursework prior to completing 12 credit hours in the program. Applicants not meeting requirements #2 and #3 above may still be considered if other evidence of potential academic achievement is presented.
Geographers get jobs
Graduates of our master's degree program go on to careers with private companies, government agencies, or pursue doctoral degrees at other universities. A recently hired student from our program testifies, "what you are learning in class is exactly what you'll be doing in a job." With a Master's of Science in Geospatial Science from UNA, you'll be highly qualified to pursue your career path: Solve complex environmental, urban, economic and business problems; Conduct independent research; Develop skills in critical thinking and writing; and Enter professions requiring knowledge of geospatial methods, analysis, and techniques.
Surprised to hear that geography is more than memorizing states and capitals or that an incredible array of career opportunities exist in the field of geography? Here is some data from the Bureau of Labor Statistics that shows how lucrative the market is for geographers.
Alumni from the Department of Geography at UNA go on to big things like CEO and founder of a GIS consulting group, Senior Vice President of a GIS consulting group, assistant professor of geography, urban planner of a local municipality, planning director of a local municipality, GIS specialist with an environmental group, state GPS sales representative with a state government, a viticulturist with a wine-producing company, offshore survey tech with an oil consulting group, and many others. Our program has a job placement rate of around 95% for our graduates.
Last updated Aug 2020
About the School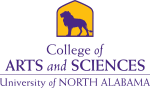 The College of Science, Technology, Engineering, Arts and Mathematics, 19 different departments with an array of majors, minors and certificate programs working independently and together to ignite th ... Read More
The College of Science, Technology, Engineering, Arts and Mathematics, 19 different departments with an array of majors, minors and certificate programs working independently and together to ignite the dream that creates the steam that powers your future. Join us and get ahead!
Read less