Master of Science in Criminal Justice
Home ›
MSc ›
Master of Science in Criminal Justice
Program Description
The online Master of Science in Criminal Justice program combines the convenience of online education with the prestige of a criminal justice degree from SHSU's College of Criminal Justice.
The online master's degree in Criminal Justice prepares students for success in a variety of criminal justice careers such as:
Law Enforcement
Corrections
Securities
Social Services
The online program is geared toward working professionals pursuing careers in the criminal justice field seeking career advancement, allowing students to complete their degree in two years.
Through quality programming offered by the college and strong faculty relationships with local, state, and national criminal justice agencies, graduates have secured careers in criminal justice ranging from judges, chief probation officers, police administrators, victim advocates, federal law enforcement agents, and more throughout the country.
Quick Facts
Faculty recognized as #1 most productive researchers nationally by the Journal of Criminal Justice Education.
Flexibility, designed for working professionals pursuing career advancement.
Provides preparation for becoming a police administrator, victim advocate, or judge.
About Your Degree
At SHSU Online, we understand that your degree needs to work for you. Your degree isn't just a piece of paper — it signifies your accomplishment and expertise to the world.
Accumulating Credit

You earn a degree from SHSU by accumulating course credit hours.

All Credits Are Equal

You earn course credit hours by completing in-person courses and/or online courses, or through transferred credits from another institution.

Your Degree Will Not Say "Online"

Neither will your transcript— even if you earn all of your course credit hours online. Your degree will be the same regardless of how you earn your credit hours.

All SHSU Degree Programs Are Fully Accredited

Sam Houston State University is accredited by The Southern Association of Colleges and Schools Commission on Colleges. Some programs are also accredited by a governing professional body.
Program Breakdown
Catalog Entry: Master of Science (M.S.)
Length: 36 Credit Hours
Enrollment: Fall, Spring
Admissions
Applications to the Master of Science in Criminal Justice program are on a rolling basis, where the fall semester deadline is August 1, and the spring semester deadline is November 1.
Please submit all documents to the Office of Graduate Admissions. Admission considerations include:
Graduate application.
Application fee.
Official transcripts of all academic coursework previously undertaken, including an undergraduate degree from an accredited academic institution in criminal justice or an allied field.
GPA of 3.0 or higher.
Official GRE scores may be requested to demonstrate graduate study readiness if the GPA is low.
Three letters of recommendation preferably from undergraduate professors referencing the applicant's ability to perform graduate work.
A personal essay regarding career background and goals.
International students ONLY: Test of English as a Foreign Language (TOEFL)--a minimum score of 550 (paper-based), 213 (computer-based), or 79 (internet-based) is required.
A review of each student's application file will be completed with admission offered on a competitive basis.
Requirements
The MS in Criminal Justice does not require a thesis; however, the student must complete a capstone course (CRIJ 6388) in their final semester with a grade of B or better to satisfy the University's comprehensive exam requirement. Students should seek advisement from the Criminal Justice Graduate Admissions Coordinator in planning a course of study. The Master of Science degree in Criminal Justice is a 36-hour degree.
Curriculum
Master of Science in Criminal Justice
Required Courses

CRIJ 5330 Critical Analysis Of Justice Administration, 3 hours
CRIJ 6333 Seminar In Organization & Administration, 3 hours
CRIJ 6334 Research Method & Quantve Analysis, 3 hours
CRIJ 6336 Computer/Technology Applications For Criminal Justice, 3 hours
CRIJ 6365 Communication Theory & Administration Of Justice, 3 hours
CRIJ 6388 Emergent Issues In Criminal Justice Leadership 1, 3 hours
CRIJ 6392 Program Evaluation In Criminal Justice, 3 hours

Electives

Select five 5000-6000 level graduate courses in CRIJ, 15 hours

Total Hours: 36
1 A grade of B or better in CRIJ 6388 is required for graduation.
Marketable Skills
The Texas Higher Education Coordinating Board (THECB) marketable skills initiative is part of the state's 60x30TX plan and was designed to help students articulate their skills to employers. Marketable skills are those skills valued by employers and/or graduate programs that can be applied in a variety of work or education settings and may include interpersonal, cognitive, and applied skill areas.
The MS in Criminal Justice is designed to provide graduates with the following marketable skills:
Communication
Critical thinking
Understanding of social issues
Problem-solving
Teamwork
Last updated Aug 2020
About the School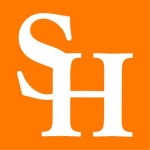 For more than 137 years, Sam Houston State University has been preparing students for meaningful lives of achievement. Its motto, "The Measure of a Life is its Service," echoes across SHSU's seven col ... Read More
For more than 137 years, Sam Houston State University has been preparing students for meaningful lives of achievement. Its motto, "The Measure of a Life is its Service," echoes across SHSU's seven colleges and beyond its Texas campus through student research, creative endeavors, service learning, volunteering and more.
Read less